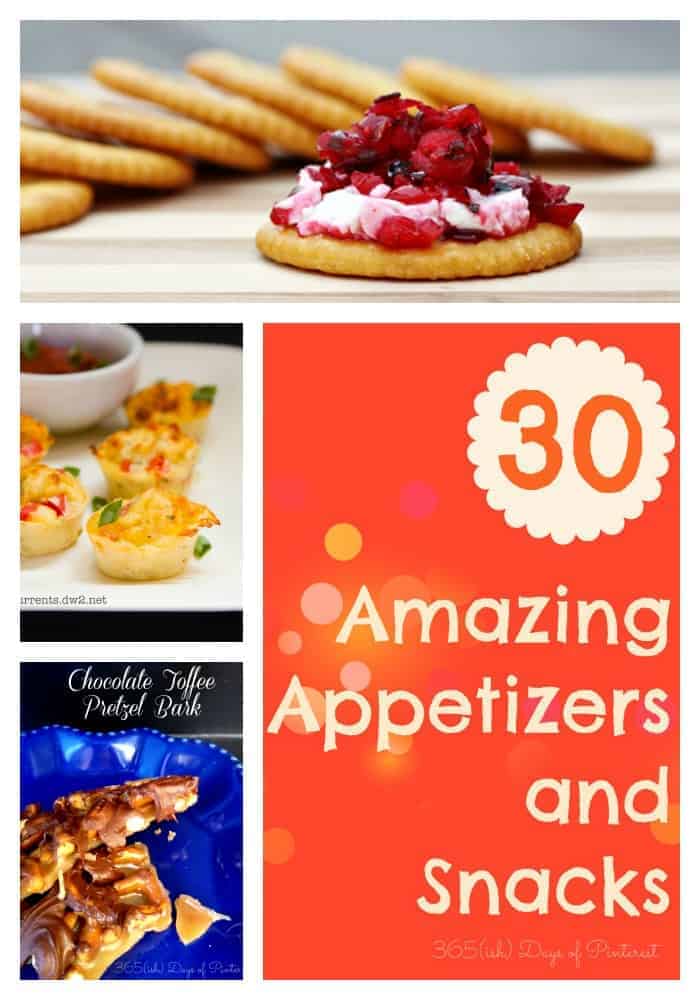 The amount of time I have spent putting this collection of  appetizers and snacks together is just ridiculous.  I was thinking I would post about ten recipes, but there were so many amazing one submitted by my blogging buddies, I spent hours looking at them all and creating this collection!  If you need to take something to a party, THIS is the post for you! Pin this post for the collection, but if you want a specific recipe, please click on the link under the photo and pin from the original source!  Enjoy 🙂
Greek Layer Dip | Nap-time Creations
Buffalo Bacon Dip | Organized 31
Homemade Cracker Jack | The Benson Street
Sweet and Salty Bark | Mellywood's Mansion
Bacon and Egg Tarts | One Plus One Equals Six
Roasted Garlic and Brussels Sprouts Dip | Food For Regular Folks
Buffalo Chicken Sliders with Cool Ranch Slaw | What's Cooking in the 'Burbs?
Homemade Salsa | In the Kitchen with Jenny
Salad Stuffed Shells | Life Tastes Good
Pecan Stuffed Dates Wrapped in Bacon | Coffee With Us Three
Spicy Buffalo Cheese Dip | Family Food and Travel
Best Corn Dip | Memories by the Mile
Cheese Fondue | A Dash of Sanity
Cranberry Cream Cheese Dip | Let's Dish Recipes
Fig and Goat Cheese Biscuits | Betty Cupcakes
Chocolate Chip Cheese Ball | Life on Lakeshore Drive
Pepperoni Twirls | Dizzy, Busy and Hungry
Caramelized Onion Dip | The Love Nerds
Spinach Tart with Bacon and Gruyere | Wine Lady Cooks
Fiesta Ranch Tomatillo Salsa | Soda Pop Ave
Skillet Queso | The Tip Toe Fairy
Guacamole My Way | Mammy 2 Grammy
Panko Breaded Onion Rings | The Best Blog Recipes
Southwestern Egg Rolls with Creamy Avocado Sauce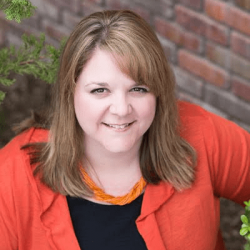 Hi, I'm Nicole!I love chocolate chip cookies, good grammar, and trying new things. Pinterest is my happy place. Come follow me down the rabbit hole!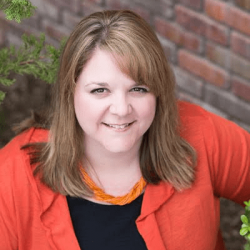 Latest posts by Nicole Burkholder (see all)