This post may contain affiliate links. Please see my full Disclosure Policy for details.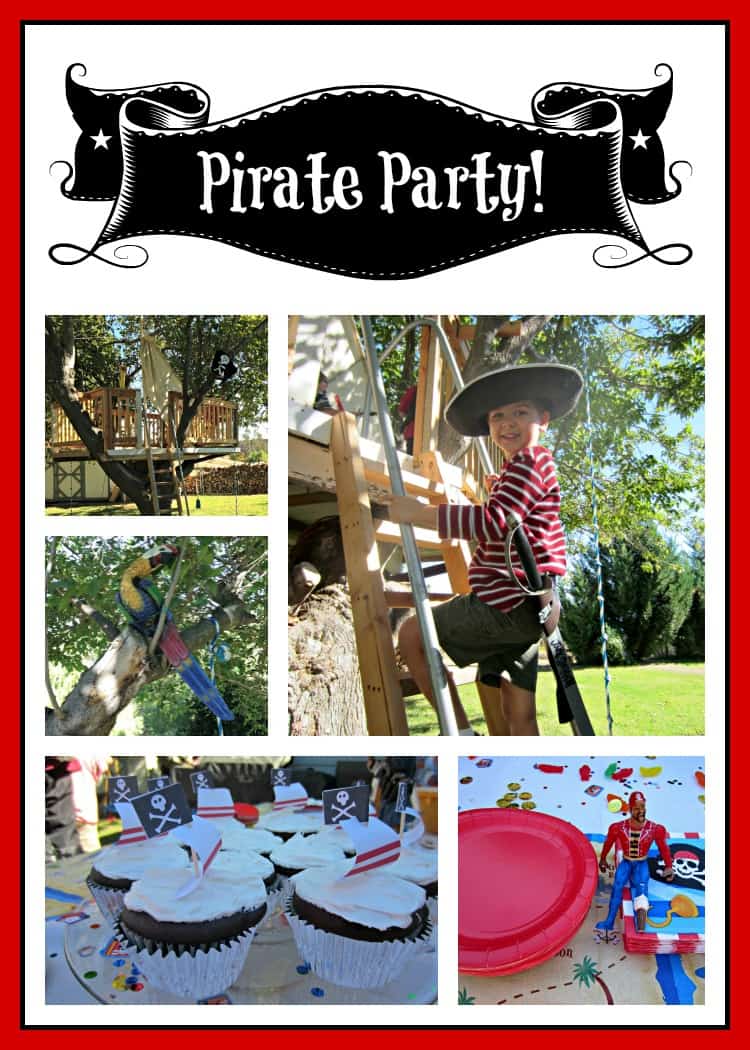 This weekend, we celebrated Henry's 5th birthday with a Pirate Party! It was such a fun theme and he was so excited to invite his friends to come over to play and be pirates with him. Very wisely, we decided to have the party over at Grandma and Grandpa's house. 🙂 I was SO glad I wasn't madly cleaning my house and trying to figure out how to get over a dozen active kids and all their parents into my yard! Plus, Grandpa just finished making an awesome tree house this summer, and I knew it could easily be transformed into a pirate ship for the party!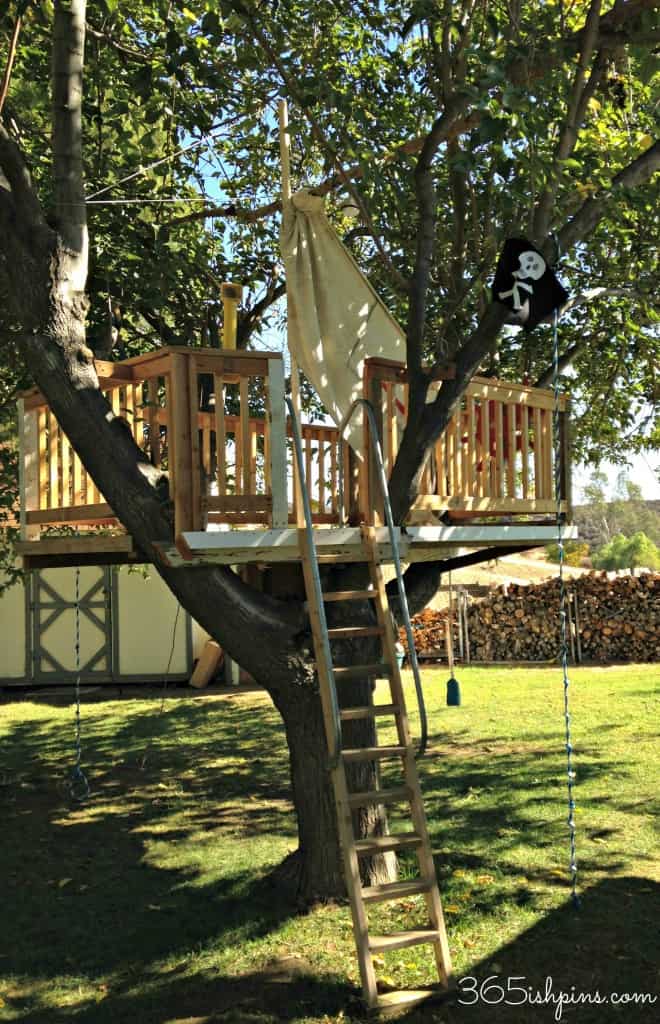 All the kids came dressed up as pirates and Uncle Garret was a hit as Captain Hook. He was in charge of leading the little pirates on a treasure hunt to discover the buried treasure box.
I found some cool glass bottles at the .99 store the morning of the party. They were even on clearance for .29 each! They were pink, but I just hit them with a little black spray paint and they were perfect for my treasure clues. I used a large art pad (18″x12″) and wrote out several clues in a pirate-like "font" with a Sharpie. I singed the edges to give them an aged, pirate map look. Each one led them to a new location on the property and thus another message in a bottle.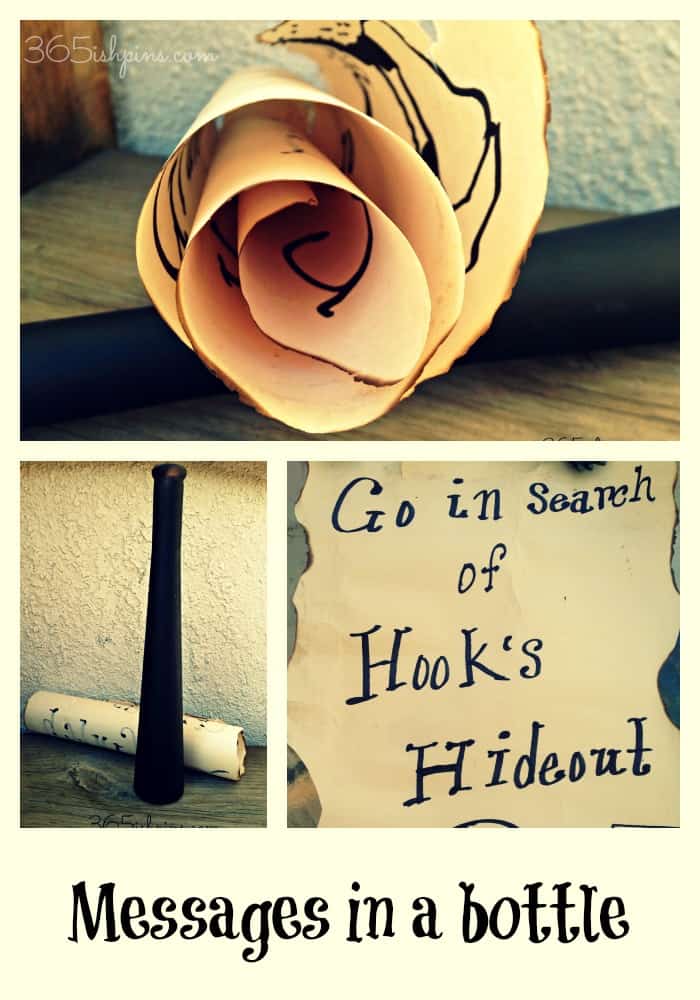 Cast off for Mermaid Lagoon (the pool)
Go below to Pirate's Playground (the bottom half of the property with the swings and toys)
Go in search of Hook's Hideout (the outside restroom)
Explore the depths of Gravel Gulch (the river bed under the bridge)
The treasure is buried on Hermit Hill!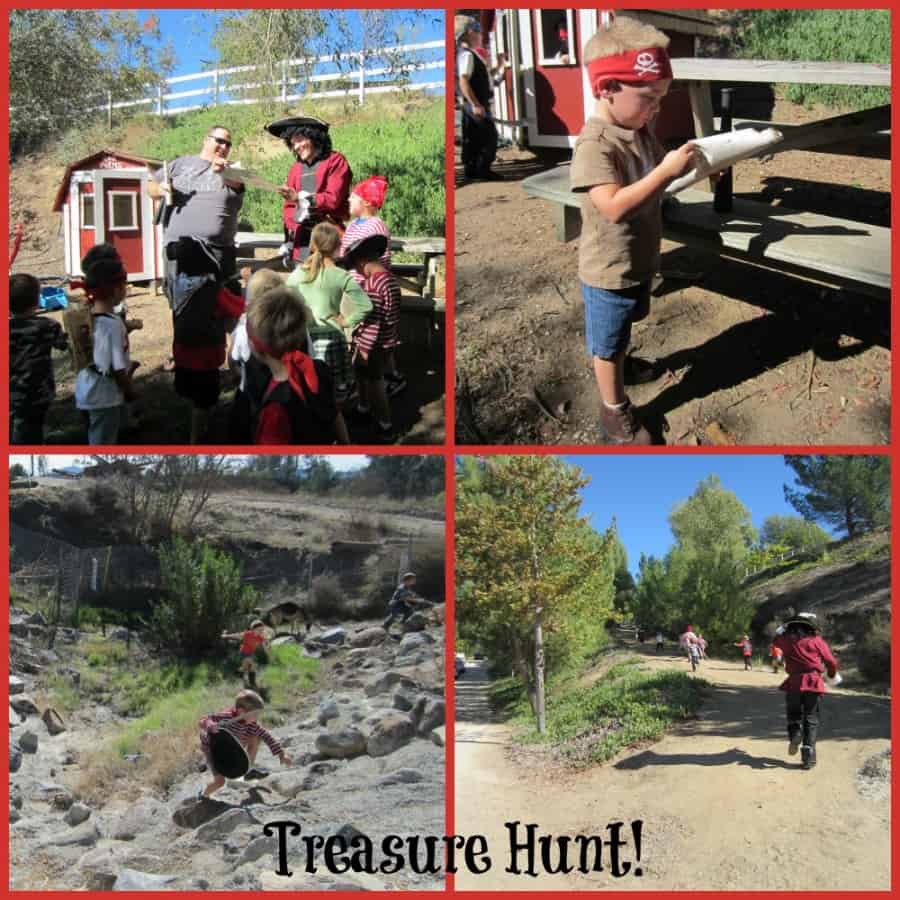 After digging up a real wooden treasure box filled with candy, stickers, jewels and coins, it was time to head back up to the ship for some snacks. I served "Pirate Ships" floating on jello seas, Cannon Balls (concord grapes), Shark Bait (goldfish crackers), Rotten Pirate Teeth (caramel corn), cupcakes and Ocean Water (blue punch.) It was probably the easiest party food I've ever done!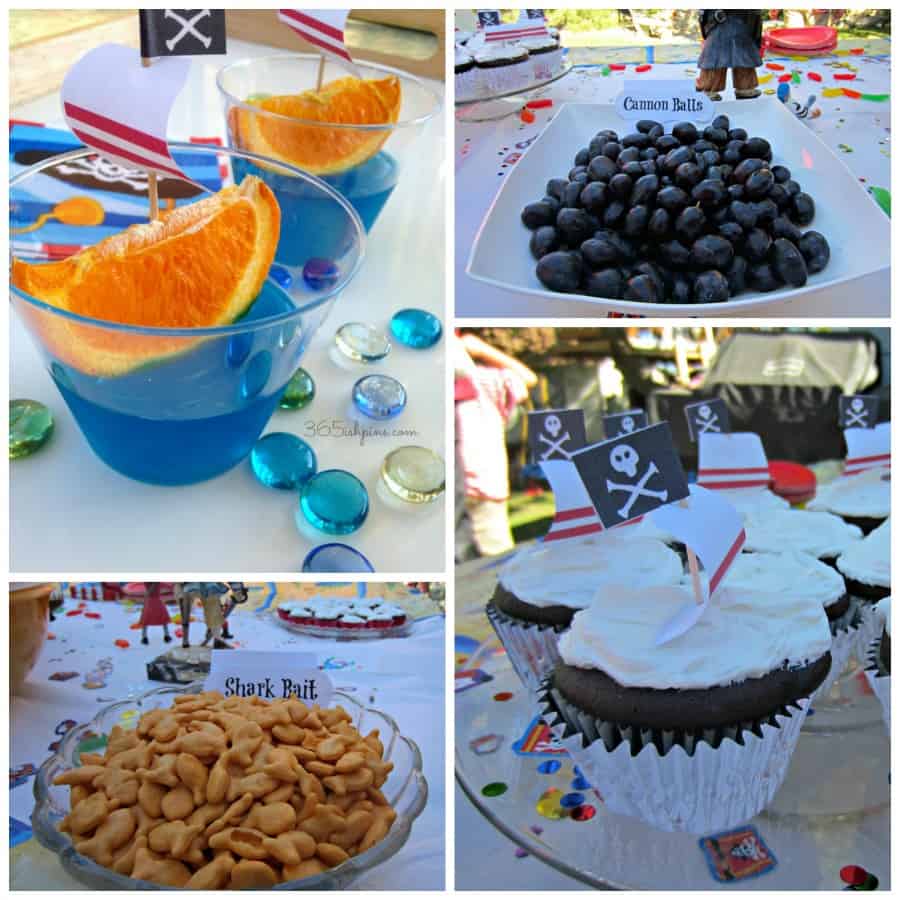 Phew! What a party! The best part was that it was outside so the kids just played and ran themselves ragged until it was time to go. 🙂 I would like to thank Pinterest for the inspiration for pretty much everything except the pirate ship tree house. 🙂 I hope this helps inspire you!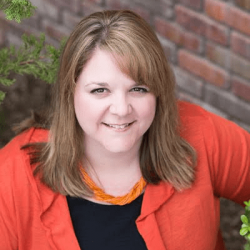 Latest posts by Nicole Burkholder
(see all)