This post may contain affiliate links. Please see my full Disclosure Policy for details.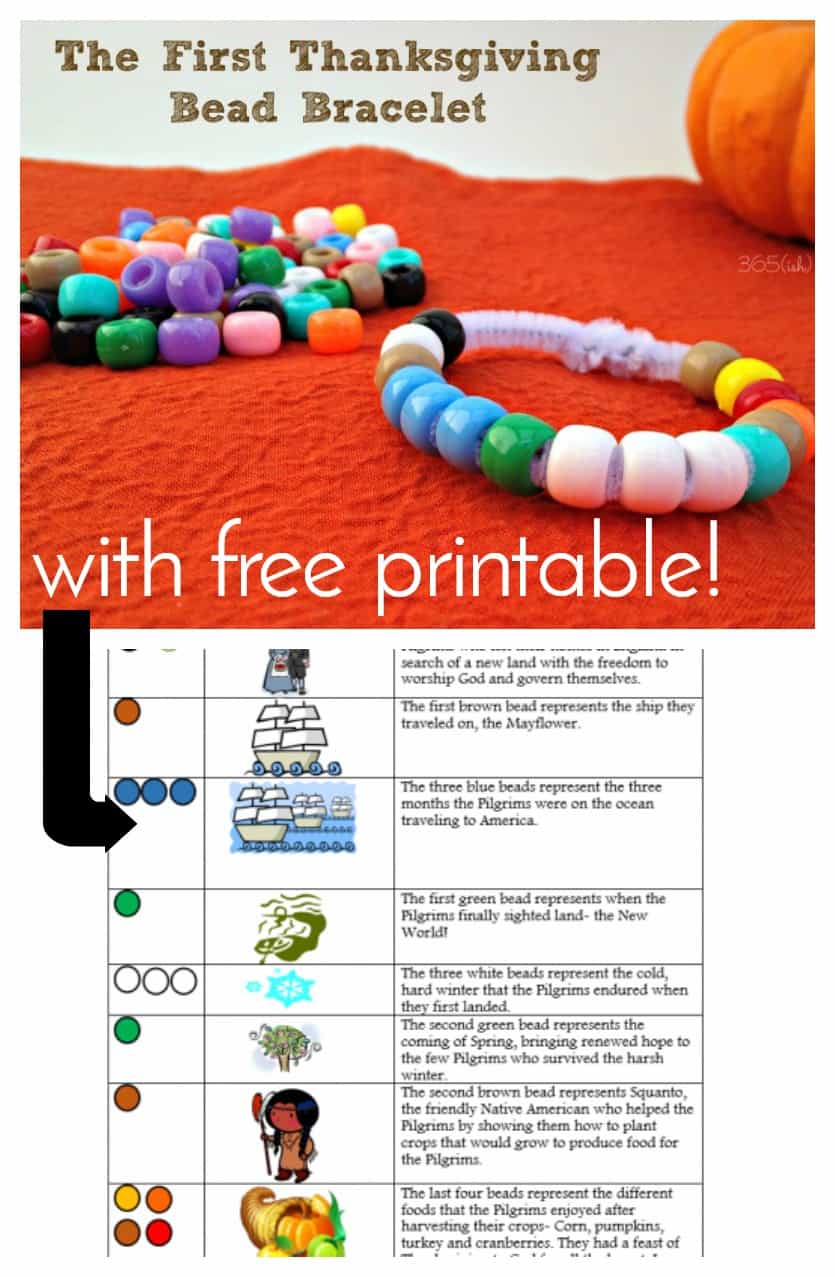 A few years ago, my oldest son, Bryce came home with a bead bracelet on his arm. He was not very verbal at the time (he has autism) but he was able to communicate the Thanksgiving story to me by looking at the beads on his bracelet and remembering what each color stood for. It was a great way to encourage conversation and served to remind us to be thankful during this season of the year. I thought it was such a cute idea that I snapped a photo of it with my phone and wrote the description under it.
That was way before I had a blog and Pinterest was brand new to me. Fast forward a few years and I have started seeing that old photo being repinned and passed around. It just hit me- WHY haven't you shared that with your blog readers?!? Duh! So today, I sat down and made a new bracelet (it literally takes about 30 seconds) and then I spent the better part of the afternoon creating The First Thanksgiving PDF for you to download that includes the bead colors, pictures of what they represent and a short explanation for each one. FREE! 🙂 It's a fun way to talk with your little ones about the holiday that often gets overshadowed by Christmas. Happy Thanksgiving!
Thanksgiving Story Bead Bracelet
What you'll need:
Colored plastic craft beads (black, white, brown, blue, green, red, yellow and orange)
Pipe cleaners, leather, plastic lace, yarn (whatever you want to use to string the beads)
My handy-dandy PDF showing you what order to sting the beads 🙂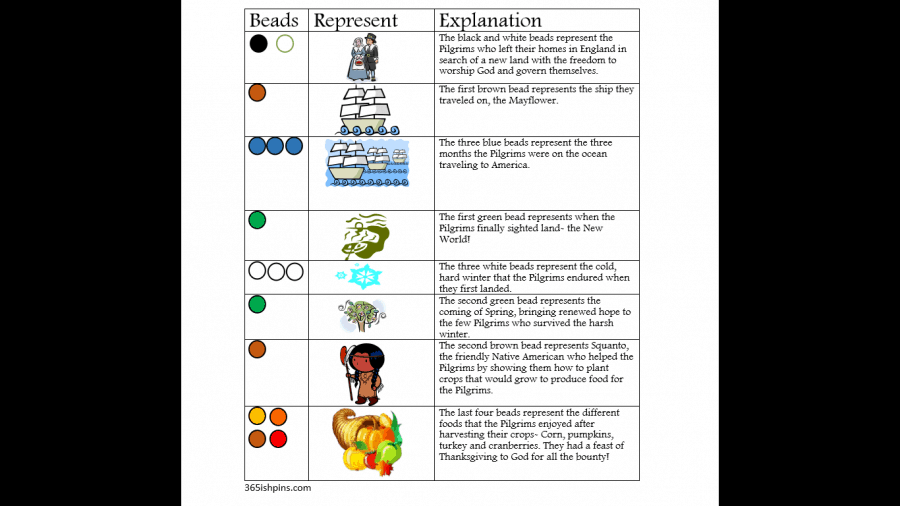 The First Thanksgiving (click to download)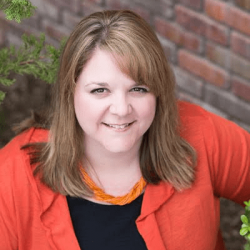 Latest posts by Nicole Burkholder
(see all)