This post may contain affiliate links. Please see my full Disclosure Policy for details.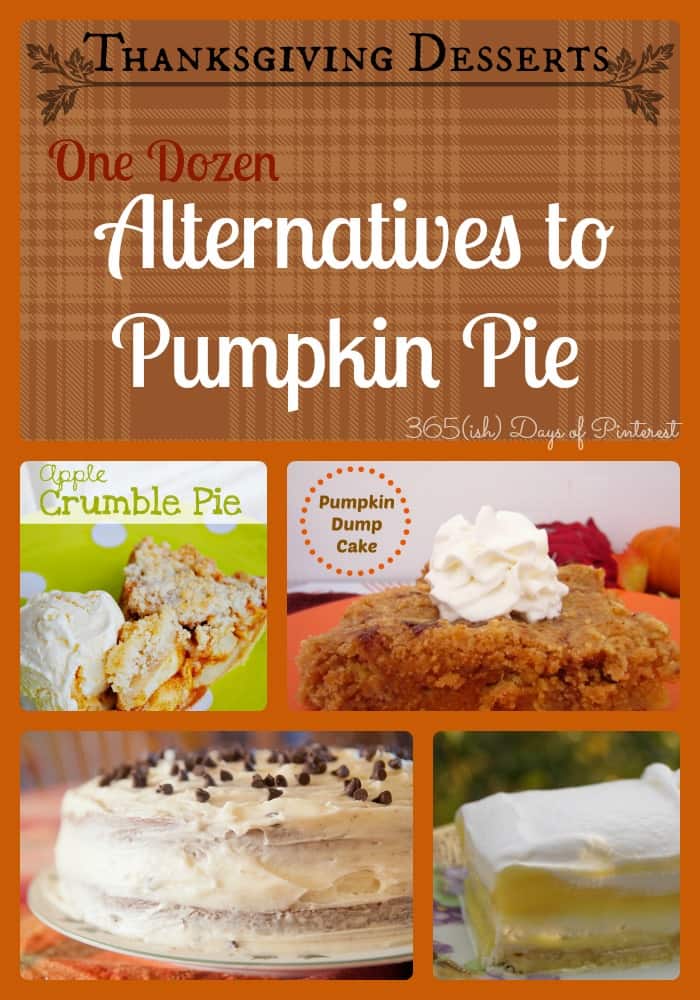 I have a confession to make.
I don't really like pumpkin pie. *GASP*
I know, it's not very American of me, but I'm just not really a fan. I'll eat a slice that's been buried in whipped cream for Thanksgiving, but that's pretty much just for tradition's sake. Honestly, I'm not a pie fan. I'd much rather eat cake or brownies. I've never liked pastry crust. This year I'm hosting for Thanksgiving, so I get to pick the menu. I starting looking around at some of my blogging buddies' dessert ideas, and there are TONS of great options out there! So I put together this collection of alternatives to pumpkin pie. Some of them have pumpkin to give you that traditional taste but with a twist and the others are just beautiful, holiday-table-worthy desserts. I know you'll find something you like here! I tried to gather a varied collection: apple, pumpkin, chocolate, peanut butter, pecan, strawberry and even lemon. Just click on any of the photos to see the recipe! Remember, if you want to pin the whole collection, pin the graphic above, but if you want to save a particular recipe, please click through and pin from the original source! Happy menu planning! 🙂
One Dozen Alternatives to Pumpkin Pie
I tried this recipe a couple holiday seasons ago, before I started blogging. For me, it's the perfect marriage of pumpkin flavor and CAKE. Yum! When I was putting this roundup together, I was amazed at how many recipes there were that were just like this one. Some used nuts, some baked the cake underneath the pumpkin, but it was basically the same thing: pumpkin and yellow cake. And if it's that popular in the blogosphere, you know it's good! Topped with toffee bits- it's even better (plus it's a great way to use up leftover candy) 🙂
If I'm going to eat a pie, I like one with a crumble topping like this one!
I have just discovered the joys of Nutella this Fall, and it can only make a classic better!
I made something similar to this last year and it was like Christmas in a bowl!
This is a lighter option for you if you are watching your calories this season!
Oreos. Cheescake. Need I say more?
This is a tasty way to work cranberries into the meal. No weird jelly in a can. 🙂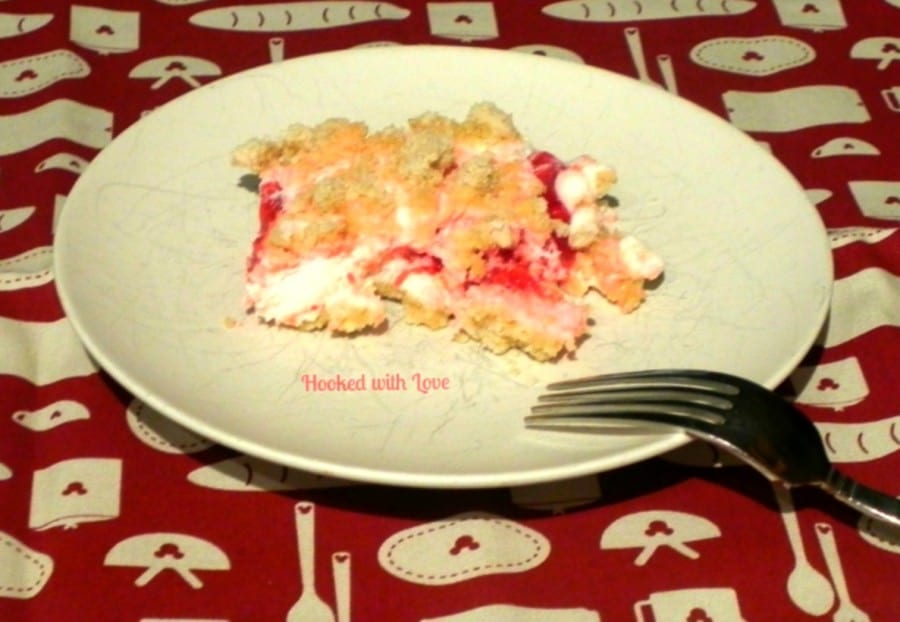 I'll take a strawberry dessert any time of the year!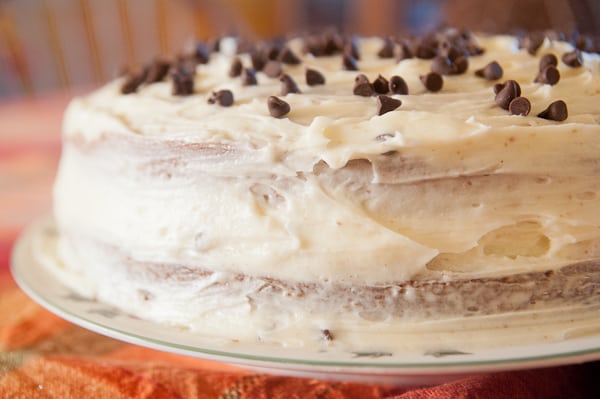 Intimidated by pumpkin rolls? Me too. Try them the easy way-plus chocolate!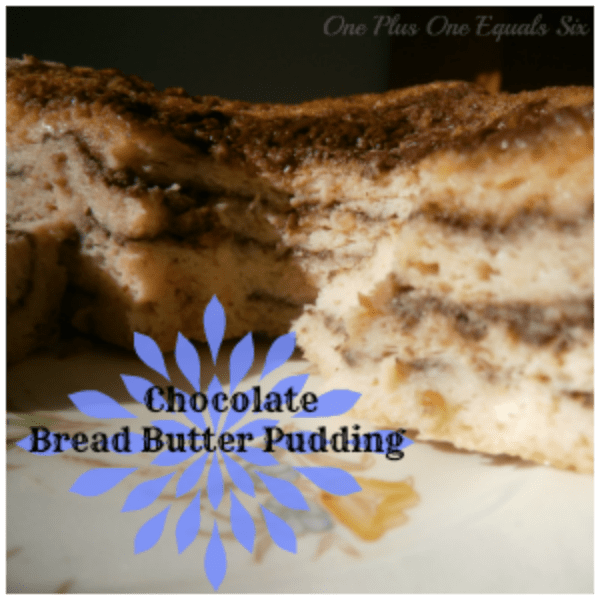 For some people, bread pudding is a holiday staple. Add chocolate? Even better!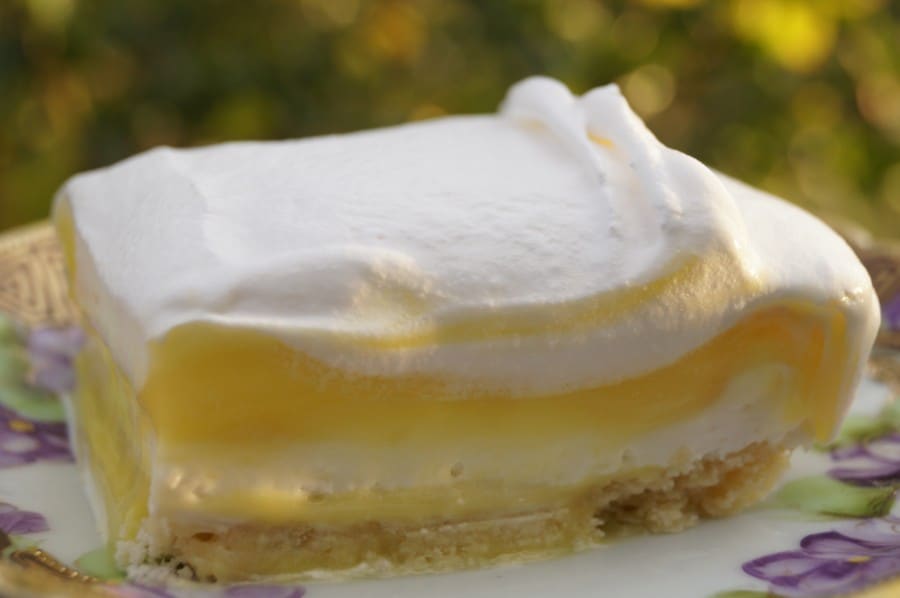 For the non "chocolate, pumpkin, strawberry" lovers- how about luscious lemon?
Last but not least, a special treat for you peanut butter lovers 🙂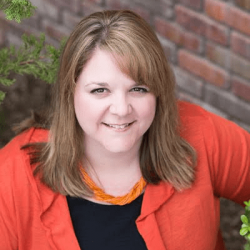 Latest posts by Nicole Burkholder
(see all)