This post may contain affiliate links. Please see my full Disclosure Policy for details.
It has been a long time since I posted a Pinterest Fail. I don't know if I'm getting better at the things I try, or I just know how to spot a sure-fire fail and avoid them like the plague. Either way, I decided to try something that's been sitting on one of my boards forever. We are hosting Thanksgiving this year, and I thought it would be fun for the kids to have something special on their plates instead of a boring old place card. I'm sure you've seen the image that was my inspiration floating around Pinterest the last couple Fall seasons: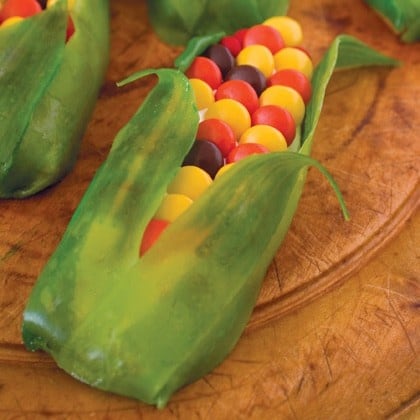 This image was pinned to Pinterest by a blog that no longer exists, blogs4fun8578. So I couldn't go and read the instructions. I had no idea what the ingredients were, or how to put them together, but I thought I could figure it out: Sugar cookie, frosting, Reese's Pieces and fruit roll ups. Slap it together and you're good to go! Not exactly.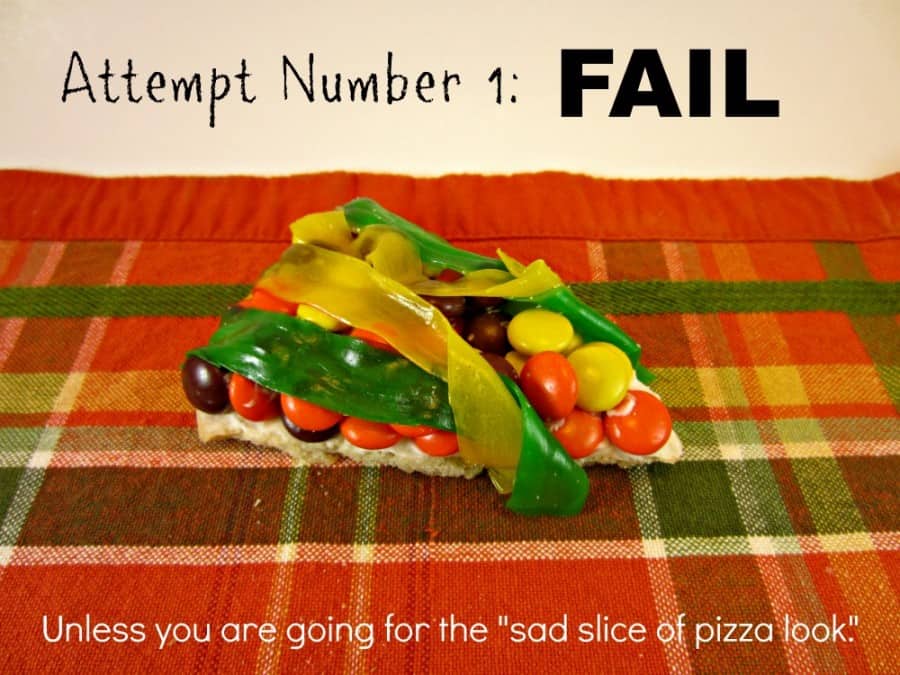 I used a Pillsbury sugar cookie dough "chub" so I didn't waste time baking for something I didn't know would turn out well. The only problem with that was the dough is really wet and doesn't lend itself to rolling out and cutting. I added a few tablespoons of flour and it still wasn't working so I just used a knife to cut out what I thought was a corn cobb-ish triangular shape. After baking, I just had a pizza slice.
Second problem: apparently you can't buy just green fruit roll-ups. I went searching high and low and the only thing I could find was Flavor Mixers. So I had to cut out the green strips from each roll-up! There was no way it would be enough, so cut the yellow pieces out, too. As you can see in the the above photo, they were woefully inadequate for the task of acting as corn husks on my pizza slice shaped corn cob.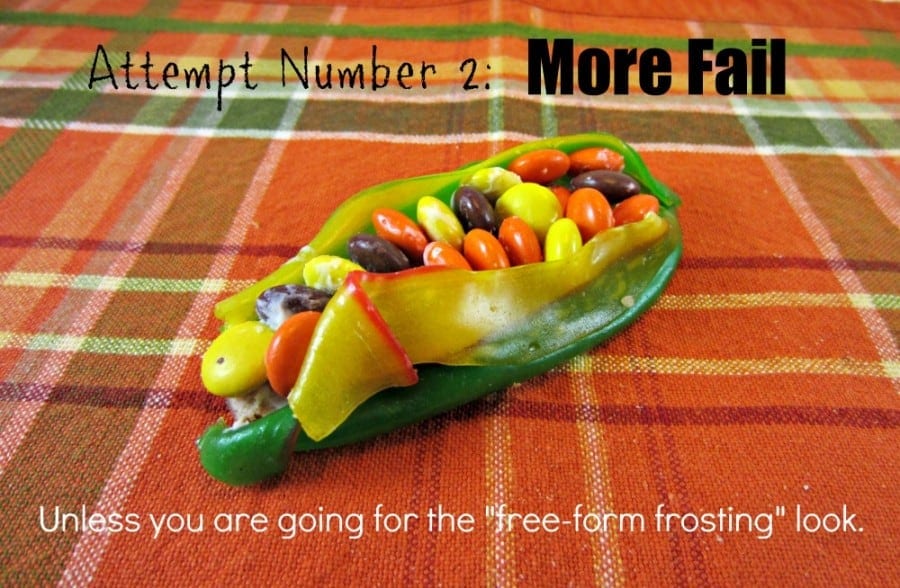 As you can see, I managed to go much smaller this time. I actually just cut a strip out of the dough with one end wider than the other and figured it would spread out while baking. That much was successful but I was irritated with my progress so far and got impatient. Clearly, I frosted it too soon and just made a mess of things. I almost gave up completely at this point since I decided this was going to be a Pinterest Fail post, but I went for "third time's the charm."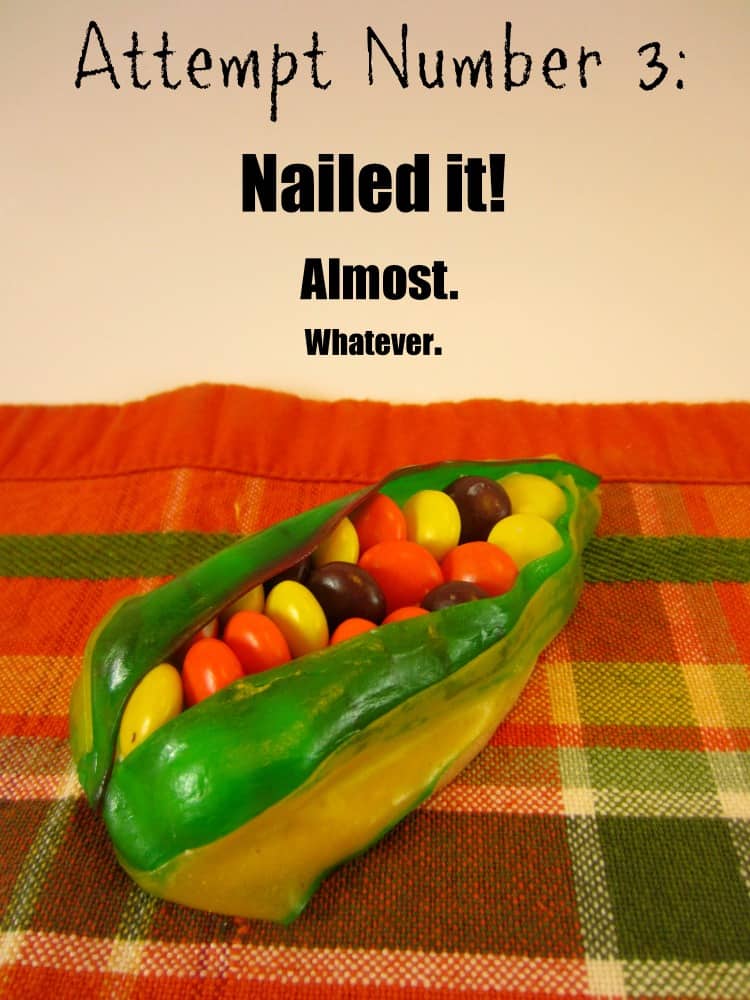 This time, I got the cookie size just right. I patiently waited until it was cooled before frosting. I stood the candy pieces up on their ends so they fit closer together and didn't get covered in frosting. The roll-ups fit around the edges and were actually reminiscent of corn husks. Almost. It's just not quite right. And it takes WAAAAAAY too long to make one. Not to mention, they taste awful. Tropical punch and peanut butter do not meld well. There's no way I'm going to do this for everyone for Thanksgiving. Sorry kids.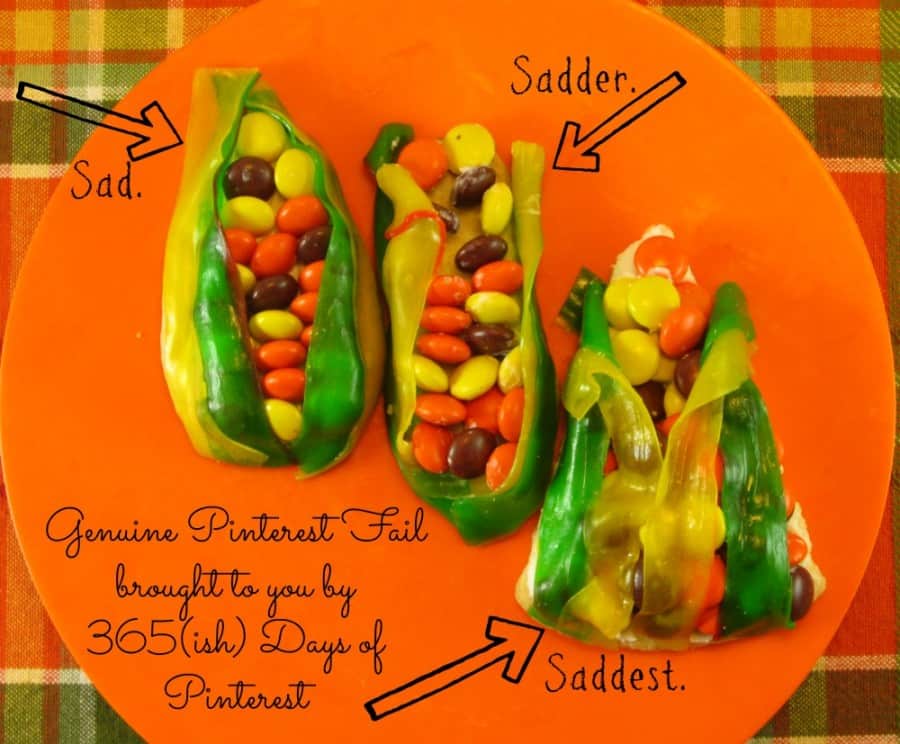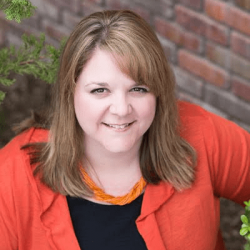 Latest posts by Nicole Burkholder
(see all)