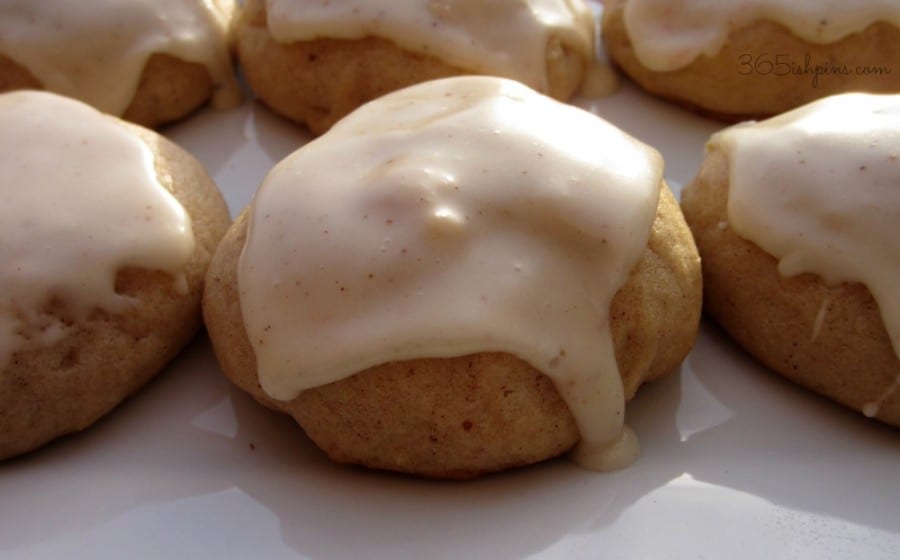 Eggnog is the "pumpkin" of December. You know what I mean? It makes its way into recipes and all over Pinterest during the month of December, just like pumpkin does from the turning of the first leaves in Autumn. But there's a reason it's so popular: IT'S YUMMY. I don't like to drink it. But I have really enjoyed using it in desserts this season! Just seeing it in the refrigerator puts me in the Christmas spirit. I made No Bake Eggnog Pie a couple weeks ago, and now I'd like to share Eggnog Cookies with you. And do NOT skip the glaze! It's what takes these cookies from ho-hum to AWESOME. (See what I did there?) 🙂
Eggnog Cookies
From Home in the Fingerlakes
For the Cookies
1 cup butter, softened
1 cup granulated sugar
1 large egg, room temperature
1 cup eggnog
3 cups all-purpose flour
1 teaspoon baking powder
1 teaspoon baking soda
1/4 teaspoon salt
1/2 teaspoon ground nutmeg
1/2 teaspoon cinnamon
For The Glaze
2 cups confectioners' sugar
5 Tablespoons eggnog
1/4 teaspoon ground nutmeg
Additional Nutmeg for sprinkling on top of cookies
In a mixer, beat the butter and sugar until light and fluffy. Add the egg and beat well. Then add the eggnog and mix again.
Sift together the flour, baking soda, baking powder and nutmeg. Slowly add the flour mixture to the wet ingredients until everything is just combined. Cover dough with plastic wrap and chill it for at least two hours.

(I missed this part the first time I read the recipe and it was a very disappointing discovery at 9:00 PM. So my dough chilled all night.)

Preheat the oven to 350ºF. Drop dough by the round teaspoonful onto lined cookie sheets. It will be very sticky. Bake one sheet at a time for 10 to 12 minutes, or until the tops are lightly golden. Cool cookies on a wire rack.
To make the icing stir together the confectioners' sugar, eggnog, and nutmeg. Ice the cookies when cooled. Sprinkle cookies lightly with nutmeg before the icing dries.
If you like Eggnog, you will like these other tasty recipes I made last Christmas:
Gingerbread and Eggnog Trifle and Eggnog Punch.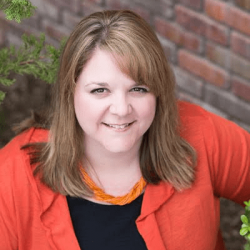 Latest posts by Nicole Burkholder
(see all)