This eggnog pie is perfect for Christmas dessert! It's an easy, no-bake pie that can be made in advance. Creamy and rich with a buttery crust-it's perfect!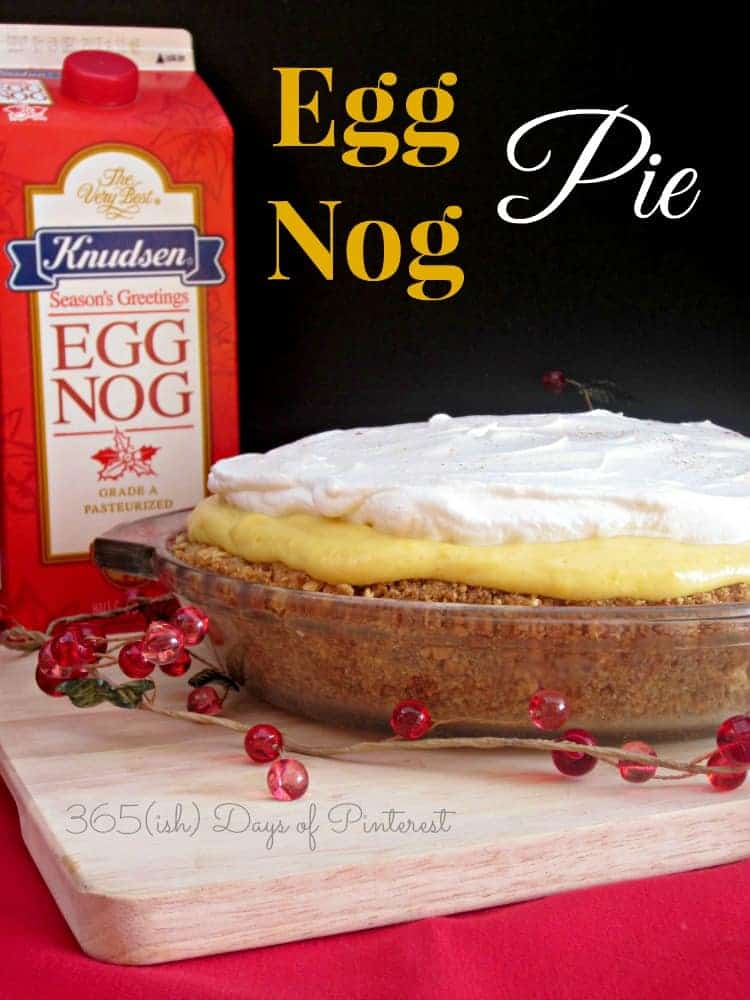 My husband could drink eggnog by the gallon from Thanksgiving to New Year's Day. When I came home with a quart of eggnog last week, he was ecstatic until I told him to keep his paws off because this was for Eggnog Pie. (Oh, the life of a blogger's husband.) We have a "Praise and Pie Night" at our church every year before Thanksgiving, and I like to bring something fun to share. I consider it a test run for the upcoming holiday meals and parties. This eggnog pie passed with flying colors! My brother, also an eggnog aficionado, insisted that I make it again for Christmas dinner. Since it took all of ten minutes to put together, I said I could probably manage that. If you are looking for a no-bake, make ahead, easy to throw together, but looks like you know what you're doing dessert, then this is for you! 🙂
Eggnog Pie: Vol. 2, Day 40
Ingredients
10

tablespoons

butter

melted

2 1/4

cup

graham crackers

finely crushed (I used two whole sleeves of crackers. It makes a LOT, but that way you have enough to go with all the filling)

3

tablespoons

light brown sugar

1

teaspoon

cinnamon

1/4

teaspoon

nutmeg

1

quart

eggnog

2

5.1 oz. each packages vanilla instant pudding mix

1

teaspoon

cinnamon

1/4

teaspoon

nutmeg

1/2

pt

whipping cream

1

tsp

vanilla

1/4

cup

powdered sugar
Instructions
Using a chilled bowl and mixers, whip the whipping cream, vanilla and powdered sugar together until you have a bowl of beautiful, fluffy whipped cream. Turn it upside down to make sure that it's whipped enough. Put in the refrigerator to chill until you're finished with the pie.

Melt the butter in a large mixing bowl. Add the crushed graham cracker crumbs.

Put in the brown sugar, cinnamon, and nutmeg into the bowl of melted butter and crumbs. Stir until all combined and put into a 9 inch pie pan.

Start forming and pressing the crumb mixture down into the pie pan, and up along the sides (go ahead and use your fingers-just wash up first.) 🙂 Set the formed crust into the refrigerator to harden up the butter that was used in it. Time to start on the filling!

In a large mixing bowl, pour in the eggnog and vanilla pudding mixes. Start mixing on low for about 1 minute. Sprinkle in the cinnamon and nutmeg. Mix on high for another minute to 2 minutes. It will begin to thicken up. (Mine thickened quickly-don't overmix)

Get out your pie crust from the refrigerator and pour in the creamy eggnog mixture. Spread around to the edges. Cover with the fresh whipped cream. Garnish with a sprinkle of cinnamon and nutmeg.

Set back into the refrigerator until ready to serve.
I had to take my photos before putting the pie away to set completely and heading out for choir practice, so my slice here is not as clean as it would have been if I'd waited an hour or so. My husband was happy to "test" the first slice for me and he declared it "awesome."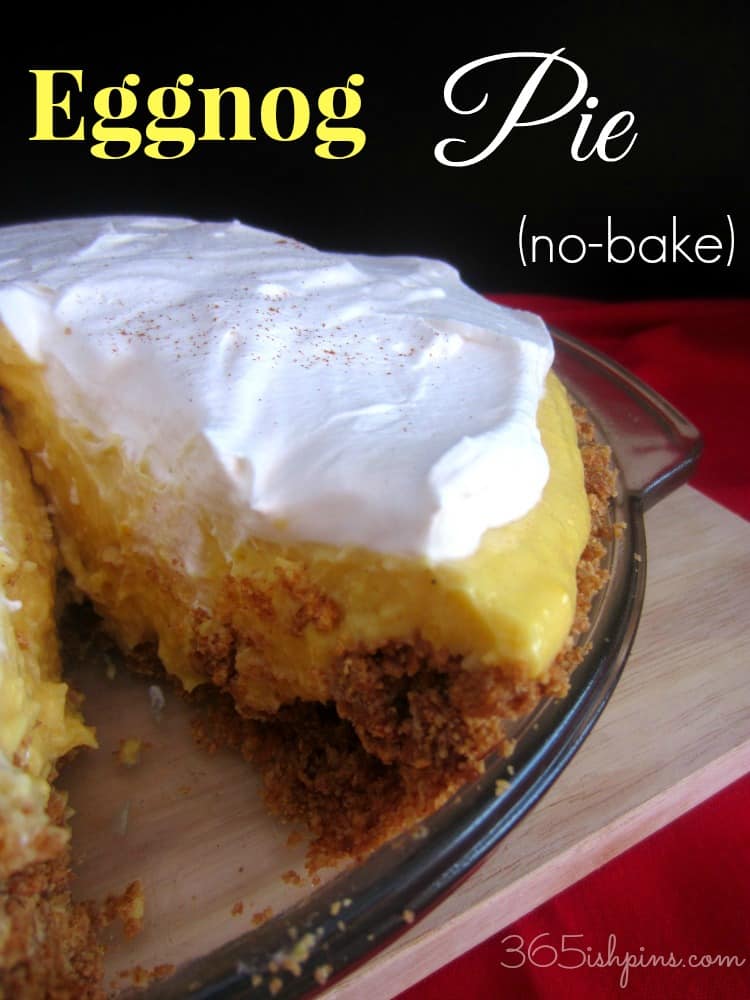 If you like this Eggnog Pie, check out some of my other Christmas recipes!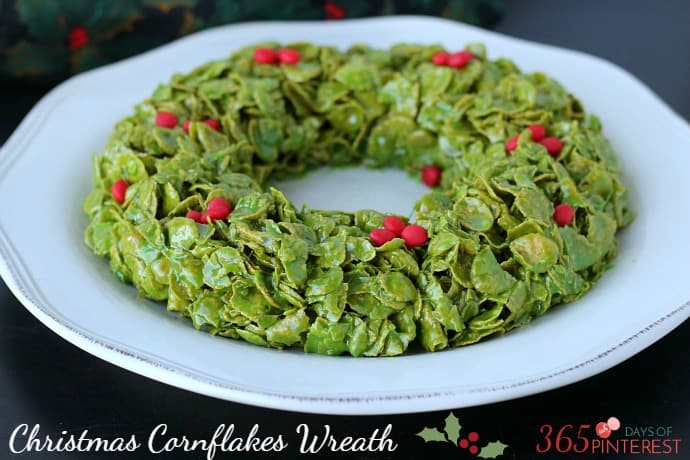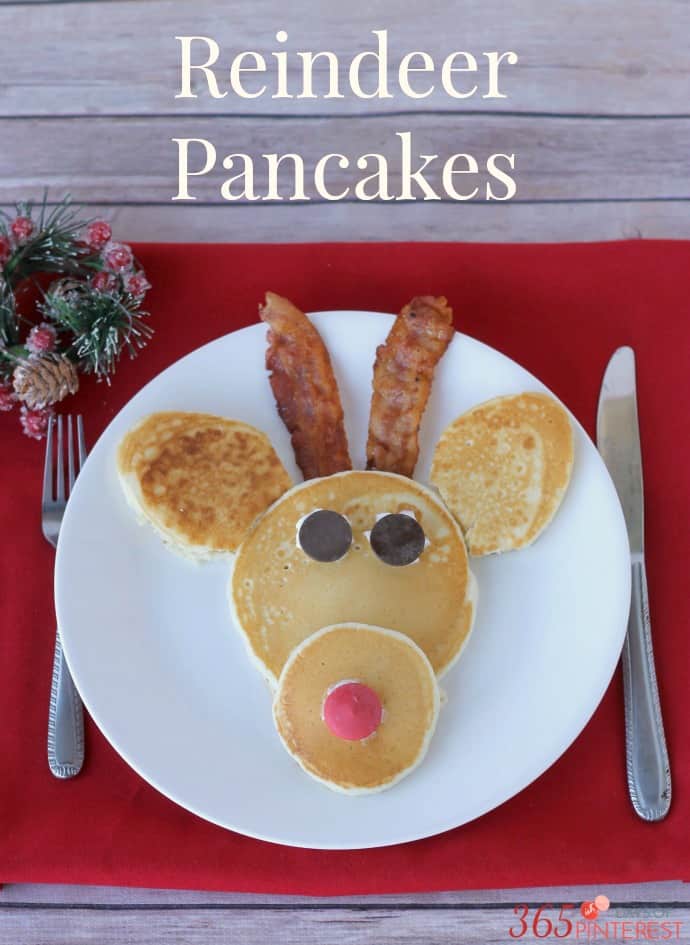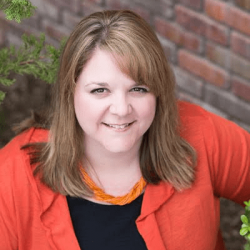 Latest posts by Nicole Burkholder
(see all)