This post may contain affiliate links. Please see my full Disclosure Policy for details.
Warm Swiss Sweet Onion Dip is a simple 3 ingredient appetizer that keeps you coming back for more!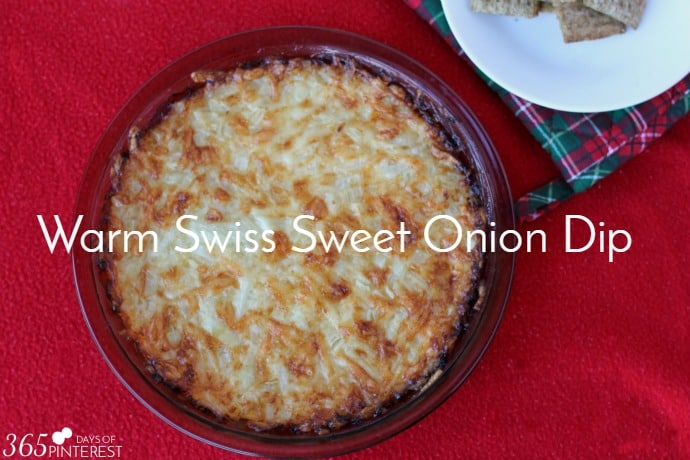 Tonight we went to my husband's work Christmas party. I think it's pretty cool that they actually invited the whole family to tag along! For the last several years he wasn't even allowed to bring me along. So, in essence, their Christmas parties were really just a conference meeting with presents. 🙂 Anyway, I'm brought along a frozen peppermint cheesecake (seriously, DELICIOUS) that I will be sharing soon and this cheesy appetizer that everyone loves: Warm Swiss Sweet Onion Dip. I figured I would take the opportunity to update this old post with new photos (this is not the easiest recipe to make look pretty!) and share it again for all my new readers! Also, just for the record, Jared made out like a bandit at the party! He won two games (guess the jelly beans and Bingo) and got a $50 gift card for winning each one. Who wants to go shopping at Best Buy and Target with me?! Christmas came early to the Burkholder house. 🙂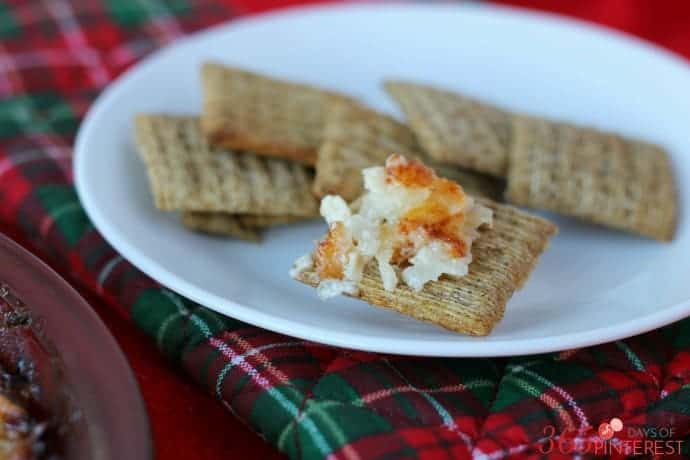 (2013)
Are you getting ready for a New Year's Eve party, or the Superbowl? We are still holding out hope that the Niners will go all the way this year 🙂 This is a great dip recipe for one of those occasions. I have made this for many years. I call it a B.P. recipe (before Pinterest), although I'm sure there are many variations of the same thing on there somewhere. I didn't look-I want to pin my own 🙂 I actually got this from Taste of Home's Quick Cooking magazine when we were first married. My husband requests it for every holiday gathering. It's so easy and even tastes great reheated, so it's a keeper!
Warm Swiss Sweet Onion Dip
Ingredients
1

large sweet onion

chopped

1

cup

mayonnaise

use full fat- the low fat kind breaks and turns into a greasy puddle

6

oz.

shredded Swiss cheese

buy the block and shred it fresh!
Instructions
Mix ingredients in a 9 inch pie dish.

Bake at 350° for 45 minutes, or until browned on top and bubbly.

Place under the broiler for 2-3 minutes to crisp and finish browning.

Serve with hearty crackers like Triscuits.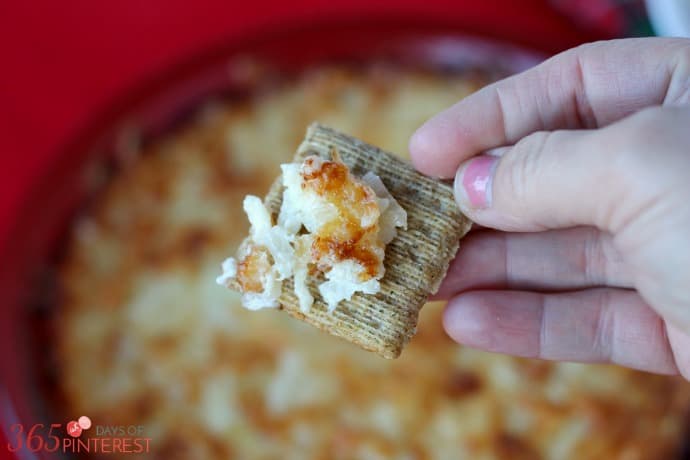 Please disregard my obvious lack of a manicure. 😉 Where else are you going to get an appetizer recipe with only 3 ingredients? You can throw this together in minutes and then let the oven do the work. I wish you could smell my house right now! Yum.
If you like this Warm Swiss Sweet Onion Dip I have a feeling you'll really like this one, too: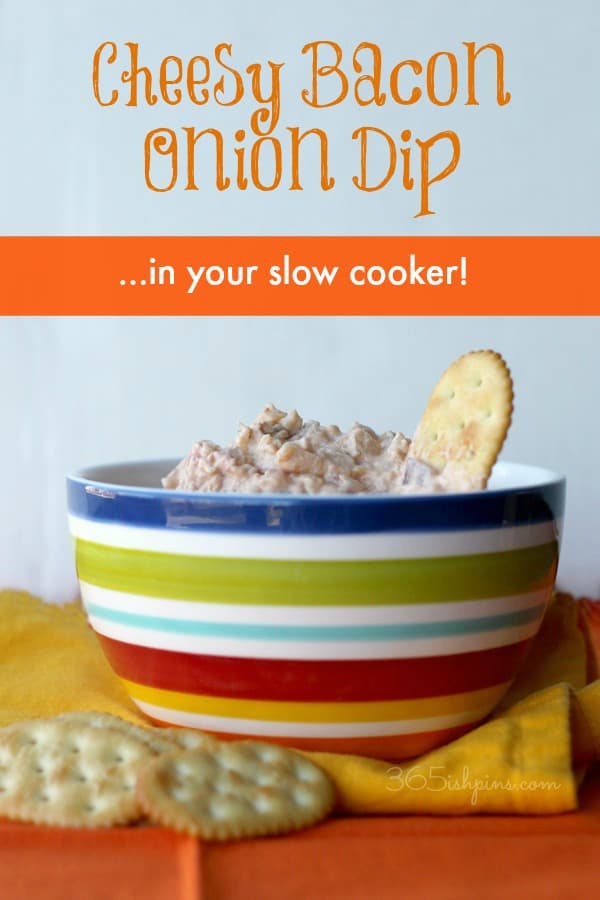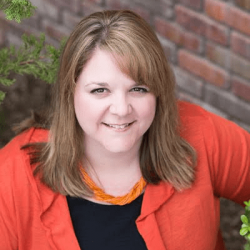 Latest posts by Nicole Burkholder
(see all)