This post may contain affiliate links. Please see my full Disclosure Policy for details.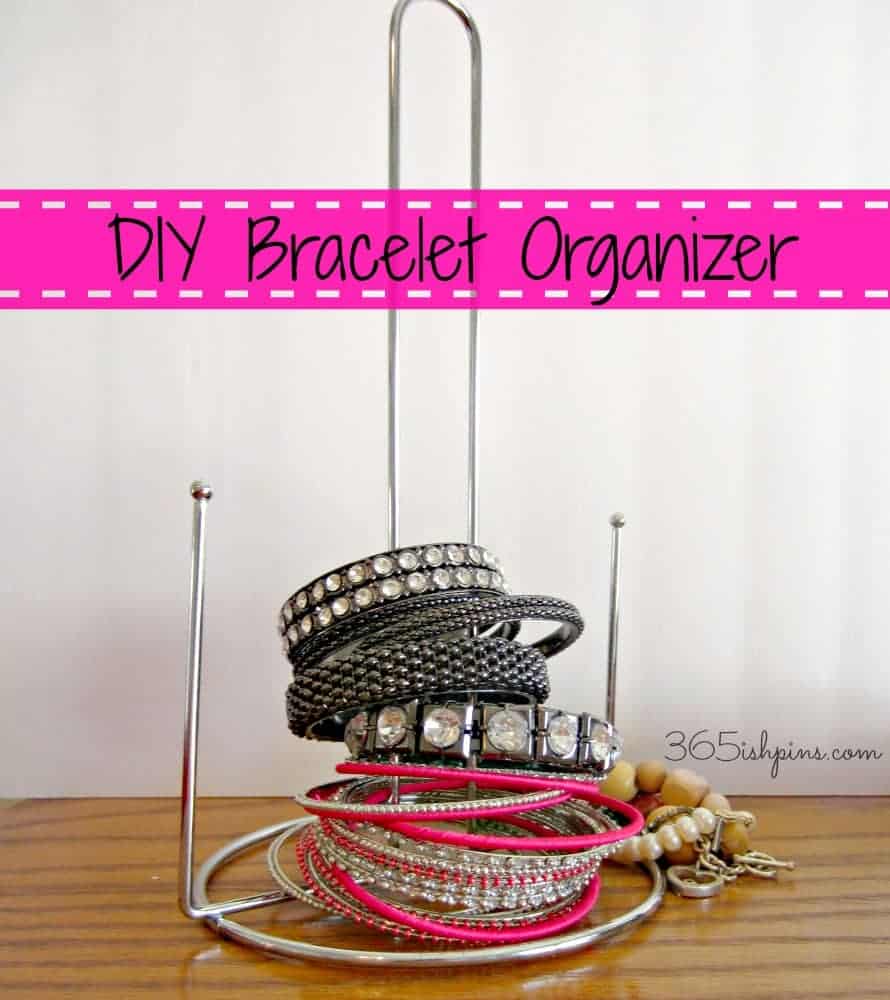 This week I've been dealing with a serious case of writer's block/lack of motivation/busy life overtaking blogging time! I finally got around to a little project I've been meaning to finish- this DIY bracelet organizer. I have a little jewelry tree
that I use to hang my necklaces and even hook my rings over the top, but my bracelets were just getting in the way. I LOVE bracelets. They are a fun way to accessorize and you can usually get them for a great price. I went to the hallowed halls of Pinterest to look for ideas to corral my collection. (How's that for alliteration?) 🙂 I saw a few great ideas, but the easiest and cheapest one by far was just to use a paper towel holder. I purchased this one at the dollar store and plopped my bracelets down over it. As you can see, it's sufficient, but not very pretty. The reason they look nice at the store is because they are hanging. That's when inspiration struck!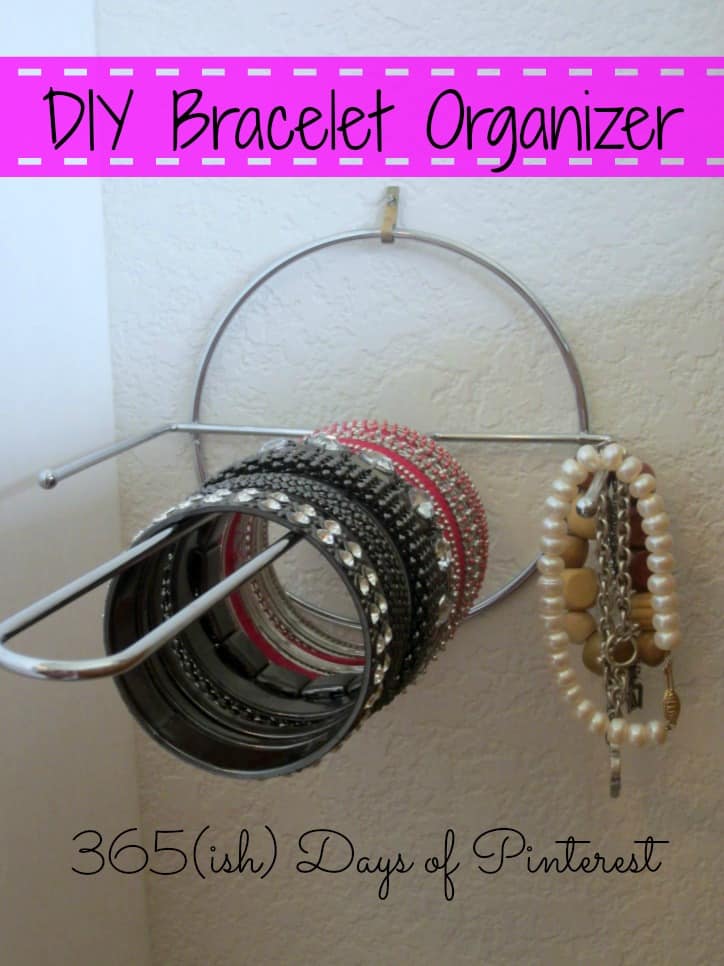 I have a small empty space of wall next to my dresser (and in the shadows, so sorry for the crummy photo) and it was just the spot to hang my "creation." Now all my bracelets are easy to get to, hang nicely and are displayed easily so I remember to actually use them! 🙂 I have more, but I didn't want to put them all on for the photo or you can't see it well. I saved a paper towel roll, because I think it would be cute to wrap it with washi tape
for a pop of color. It would also help keep the bracelets in place and less likely to fall off the bar. Alas, I have no washi tape or even cute Duck brand tape. I know!!! (Every craft blogger reading this is rolling her eyes and wondering what kind of woman doesn't have a washi stash, I just know it.) 🙂 As soon as I get the chance to run to the store I will purchase some and update this post with another photo. Maybe. Unless I don't like it. Guess you'll just have to come back and visit me often to find out! 😉
🙂 Or, you can save yourself the trouble and just order this: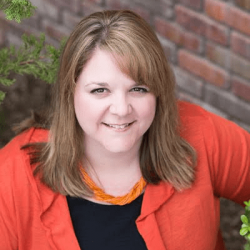 Latest posts by Nicole Burkholder
(see all)