This post may contain affiliate links. Please see my full Disclosure Policy for details.
Thanksgiving is a wonderful holiday centered around food, family and a grateful heart. It has the tough job of going up against Christmas and sometimes gets a little lost in the fray. I've put together a collection of crafts, ideas for kids, snacks, side dishes, desserts and anything else that seemed to say "Thanksgiving" to me. Spoiler alert: you're going to see a lot of cute turkeys. 🙂 Enjoy the season and remember to choose thankfulness.
Because this is my blog and I'm just a little bit selfish, I'm going to start off with one of my own posts. This was last year's Thanksgiving tablescape and it was so beautiful! I absolutely loved the deep purple and gold! You can see more photos and links to recreate the look yourself by clicking right here, or on the photo above.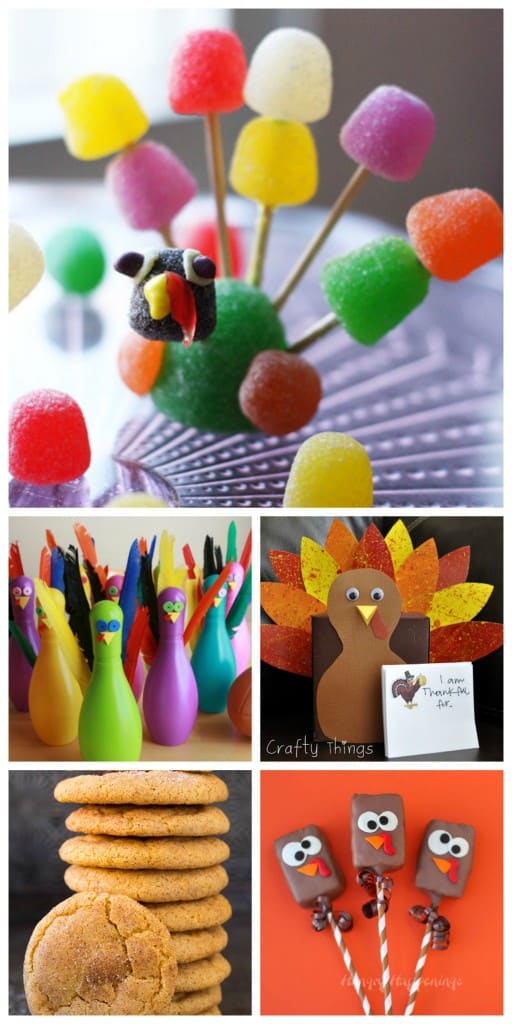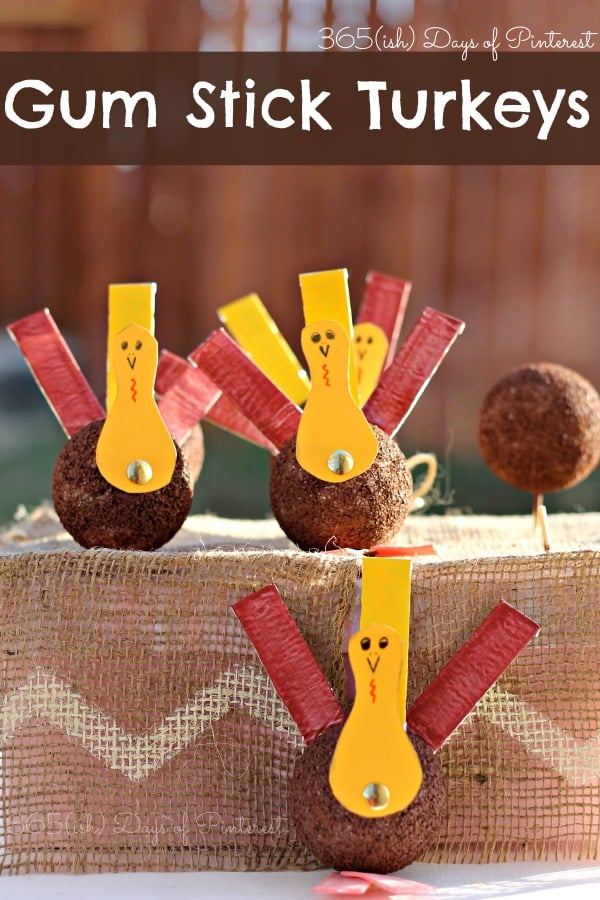 These little gum stick turkeys are a really fun way to mark the kids' places at Thanksgiving dinner! The kids love them because they get to have bubble gum when the meal is over.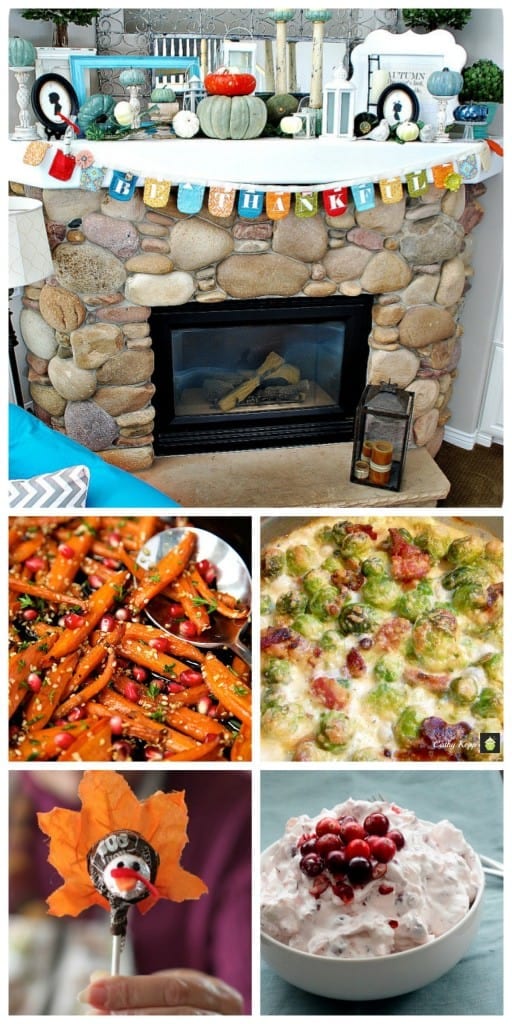 Here's a fun project for the kids to work on while you're getting dinner ready. Using colored pony beads, you can recreate the story of the first Thanksgiving. Click here for a free printable to use as a guide.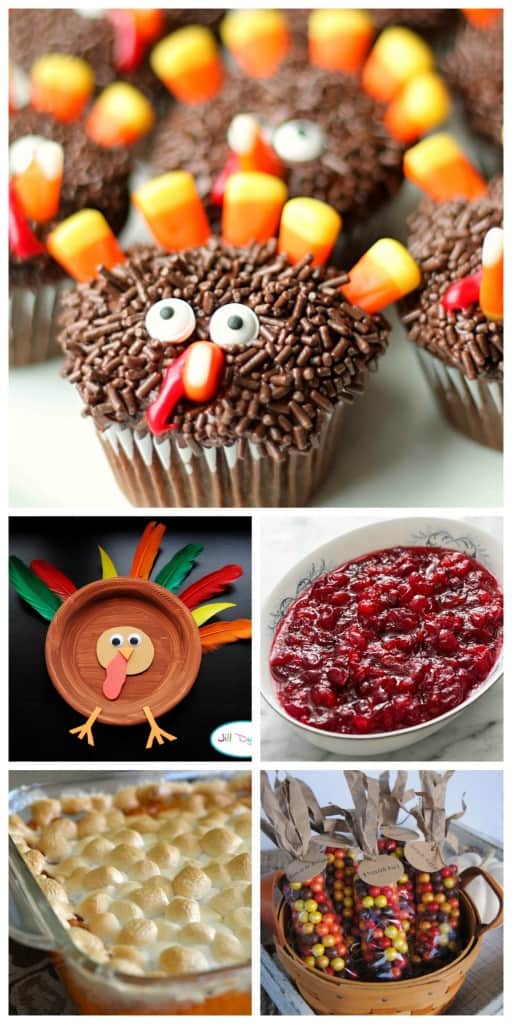 If you aren't a huge fan of the cranberry gelatin in a can, this Cranberry Salsa is another way to work in the tart traditional side dish! When I first saw the recipe, I thought it was a strange pairing, but I was wrong. It works so well together and it adds such color to the table!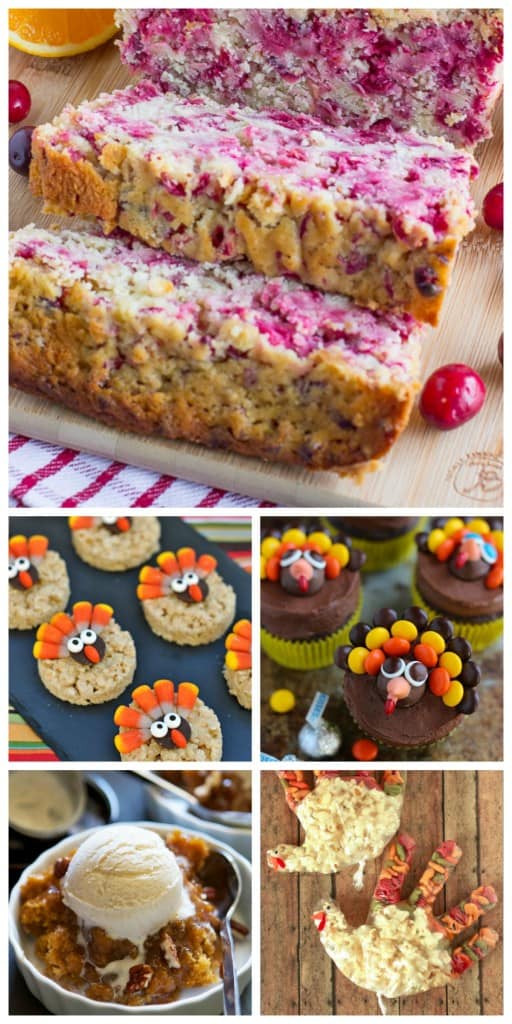 Finally, I leave you with an alternative to pumpkin pie (of which I am not a fan) that will make cake and pie lovers alike very happy. Pumpkin Dump Cake is incredibly easy to make and is fantastic when it's hot out of the oven with a dollop of vanilla ice cream! Happy Thanksgiving!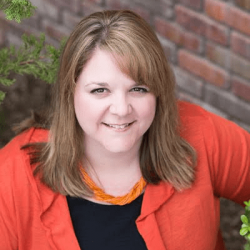 Latest posts by Nicole Burkholder
(see all)