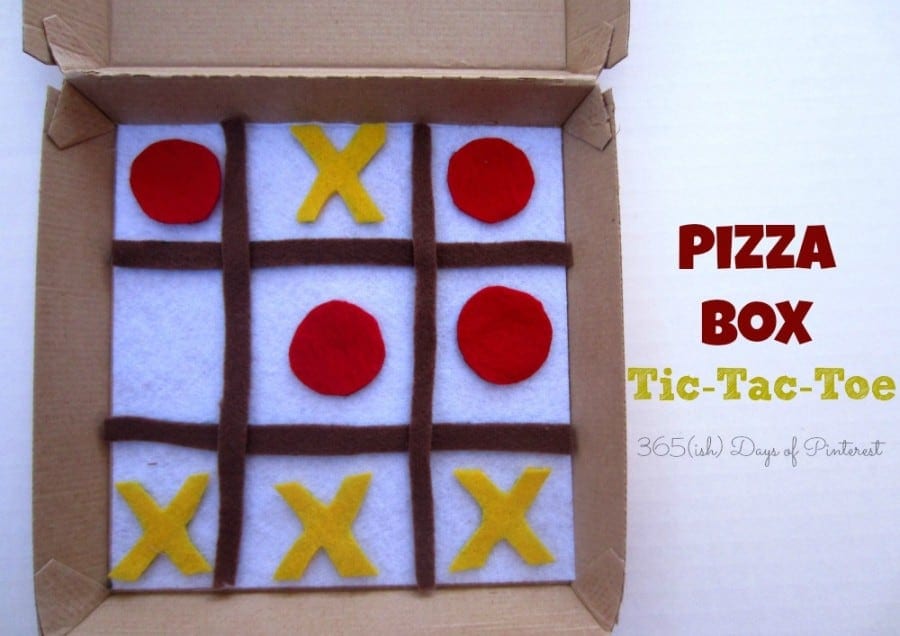 A few months ago, List 25 featured 25 things you can do with a pizza box.  Some of the ideas were creative, some were funny, and some were artistic.  However, as a mom of young kids, the Pizza Box Tic-Tac-Toe caught my eye.  I'm not sure how List 25 works, because I couldn't find links or sources for any of the photos.  I did see several of them floating around Pinterest, but the link for the tic-tac-toe game is no good.  So I guess I'm the ultimate source and authority on all things pizza box and tic-tac-toe now. 🙂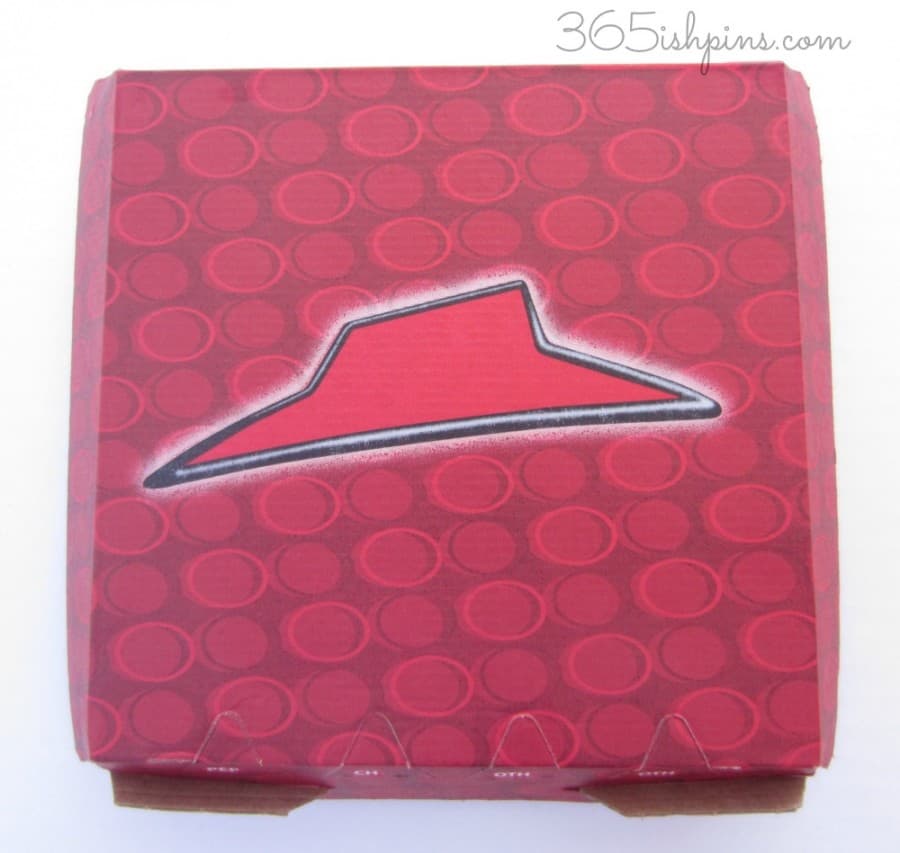 Start with an empty pizza box.  Since I didn't want to try to store a giant box somewhere, I asked for a personal pizza box at Pizza Hut.  (I very unwisely went to Target at lunchtime with two kids and failed to feed them first, so we shared a personal pizza and then I didn't feel bad about asking for a clean one.)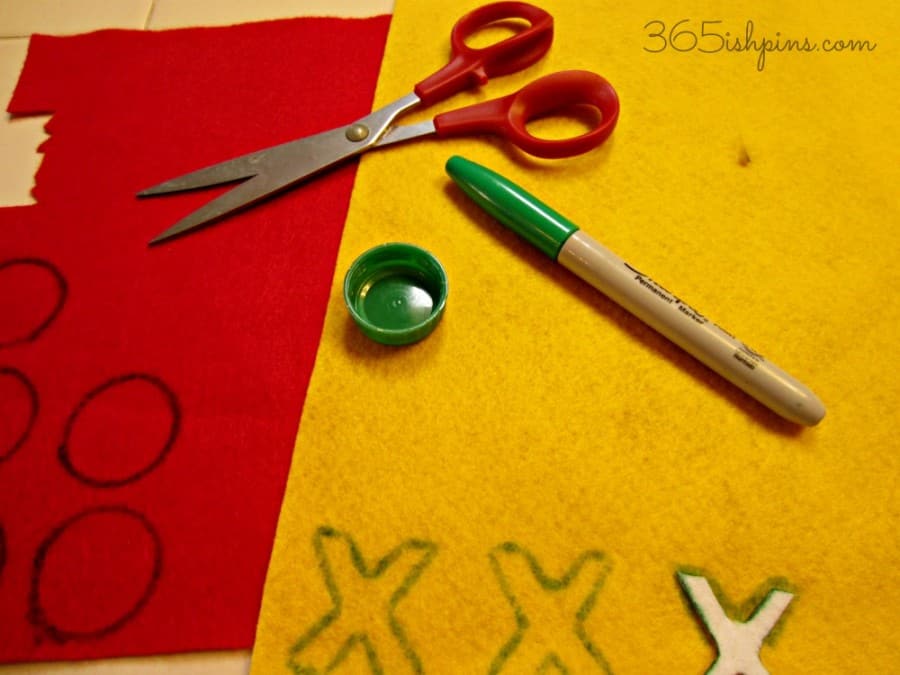 I used a bottle cap to trace circles in red felt and cut out a rough template of an "X" and traced it in yellow felt.  Then I lined the bottom of the pizza box with a piece of white adhesive felt.  The best thing about this little project was the fact that I didn't have to deal with glue of any kind!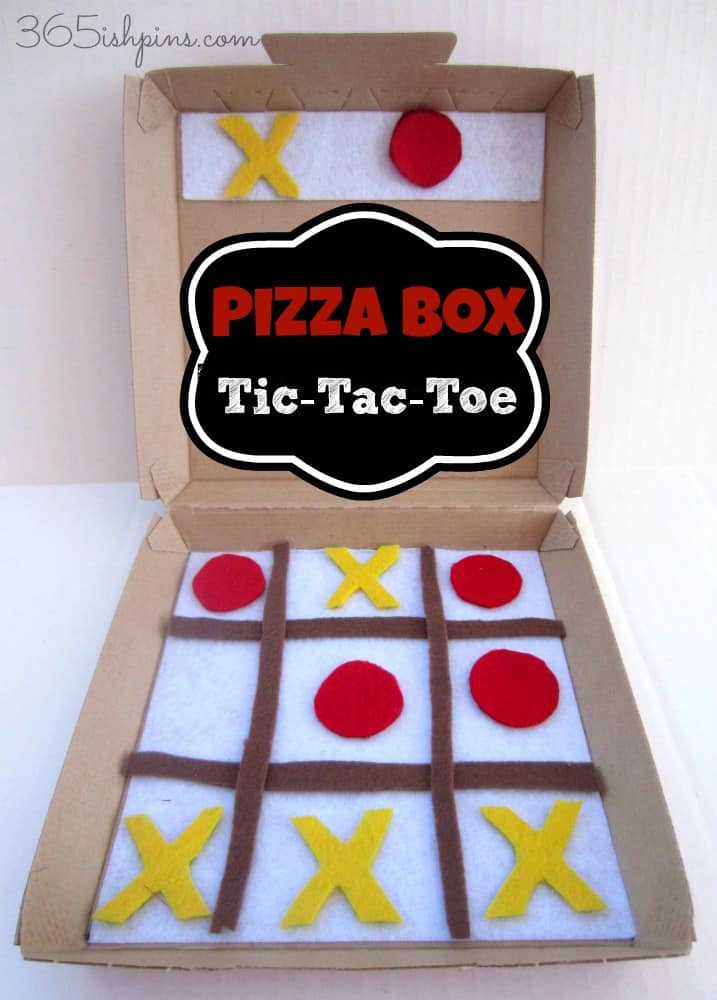 I cut four strips of brown felt for the lines and a total of five X's and five O's.  I stuck an extra piece of white felt up on the box lid for storing the unused pieces.  There you have it! Total cost: FREE because I had the felt already and the box was a freebie.  Total time: about 10 minutes.  I plan on using it for school with Henry as a review game.  The best part? It fits in his desk drawer.  If you are looking for tic-tac-toe variations and game ideas, just search it on Pinterest.  There are about seventy gazillion.  Have fun! 🙂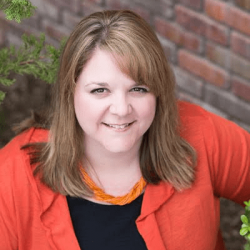 Hi, I'm Nicole!I love chocolate chip cookies, good grammar, and trying new things. Pinterest is my happy place. Come follow me down the rabbit hole!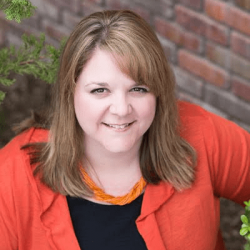 Latest posts by Nicole Burkholder (see all)