This post may contain affiliate links. Please see my full Disclosure Policy for details.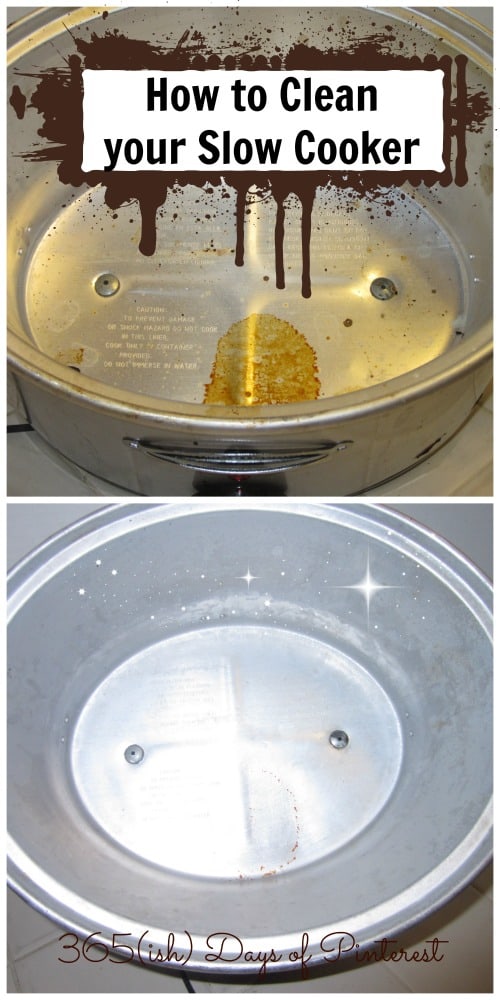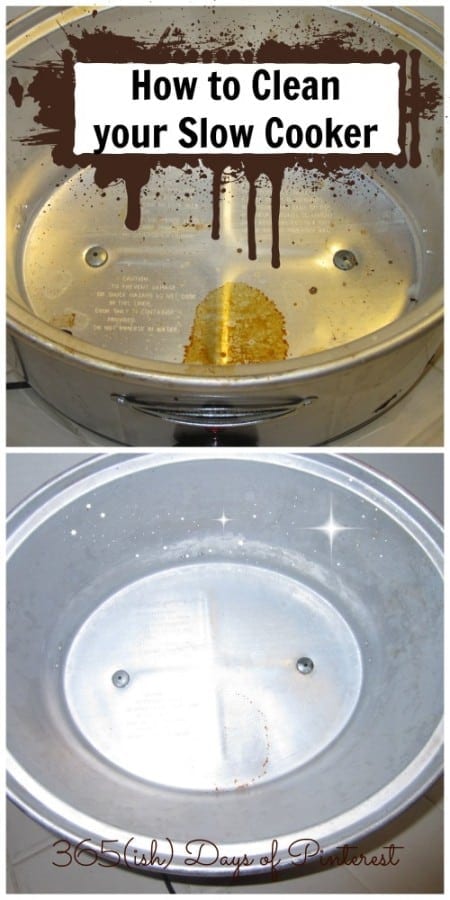 It's been a very long time since I posted a cleaning tip! I guess I've tried everything Pinterest has to offer 😉 I use my slow cooker all year, but it seems to get more use in the Fall and Winter when soups and other hearty meals like roasts are on the menu. You might not have ever wondered how to clean your slow cooker but at some point you're going to need to know!
I pulled it out tonight to get ready for lunch tomorrow, and it was gross! Something spilled inside the heating element and it was NOT coming off with soap and water. Plus, you can't just fill up the sink and soak your slow cooker! After scrubbing for a while, I remembered a pin I'd seen a while ago, and behold, this post was born: How to Clean Your Slow Cooker.
Note: this is for cleaning your slow cooker's heating element. The inside part, you know? NOT the actual "crock" from your crock pot.
What you'll need to clean your crockpot:
One can of oven cleaner. I got mine at the dollar store. Yay for cheap! Not all oven cleaners are safe to use with aluminum. It will most likely be marked on the can if it's not safe to use on aluminum surfaces, so be sure to read the labels.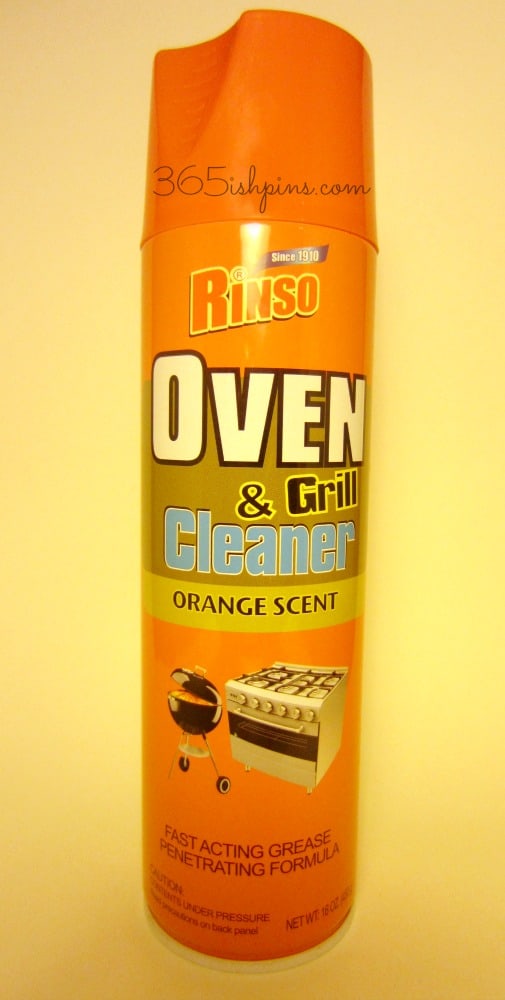 What to do:
Spray an even coat of foam around the inside of the cooker. You really should do this outside. I'm pretty sure I hacked up a lung after I inhaled some of the cleaner. Lesson learned. After you have a nice, even coat of foam, let it sit for a couple hours.
I left mine outside and went to make dinner and eat. As we were cleaning up afterwards, I pulled it back inside to finish. So it was probably closer to ninety minutes. Then, just use a scrubby sponge to wipe out the foam! Everything but the most caked-on spot just wiped right off. The big yucky spot took some scrubbing, but it was WAY easier than when I was trying to clean it before. So there you go. Now that you know, there's no excuse. 🙂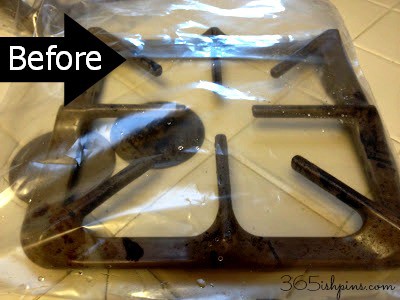 While you're cleaning your slow cooker, you might as well get started on your stove top as well! This is another "set it and forget it" cleaning tip that I use ALL THE TIME for my stove grates and burner covers. It's the easiest way I've ever tried to get the stove clean. Click here to see the "after" photo and get the instructions!
Some of my favorite cleaning tips: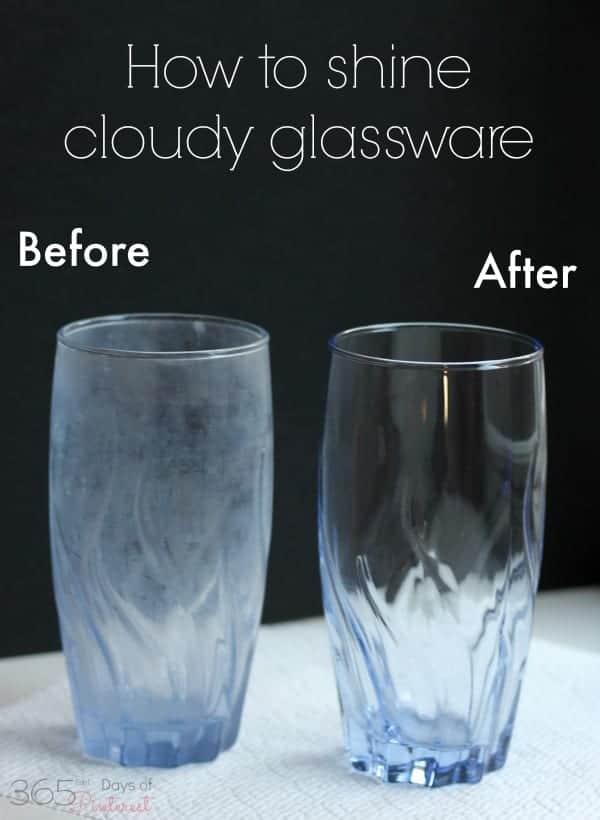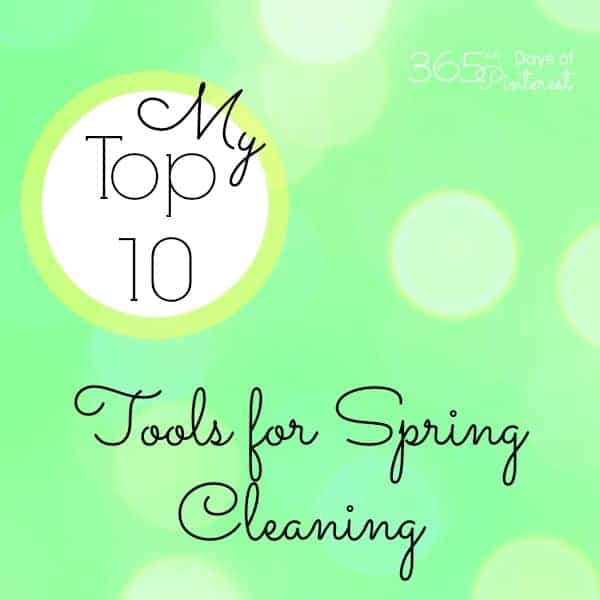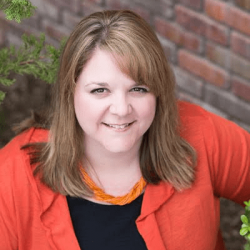 Latest posts by Nicole Burkholder
(see all)