Before Henry hurt his arm and we thought it was broken and had to leave for the ER, we were having a nice little party last night.  It was a casual get together with friends after church, so I went all out.  Paper plates, paper napkins, plastic forks and a "serve yourself" atmosphere.  I'm sure they all can't wait to come back. 🙂 In the desire to keep things simple, we had Papa Murphy's pizza and I made an easy s'mores dip for dessert.  
I had my misgivings about this dessert, because every recipe I could find called for microwaving to melt the chocolate chips, which I hate to do.  I always use a double boiler to keep the chocolate from seizing.  But this has condensed milk stirred in, and you have to add marshmallow creme, so I figured it would be safe.  
This turned out to be super yummy, super easy and super rich.  And it makes WAY more than we could ever have eaten!!! I have a huge bowl left over still.  I'm sure I'll be sampling it again tonight when the kids go to bed 😉

Easy S'mores Dip


1/2 bag of Ghiradelli semi-sweet chocolate chips (go with quality)
1 can sweetened condensed milk
Graham crackers or sticks
In a bowl, microwave the chocolate chips for 30 seconds.  Stir.  Add condensed milk and stir to mix.  Drop dollops of marshmallow creme on top of mixture and microwave in 30 second increments to soften and mix into chocolate.  Serve immediately with graham crackers.  
***I  stuffed this mixture (after it had cooled and hardened a bit) between two cookies and put it in the freezer.  If it tastes good, I'll update with details***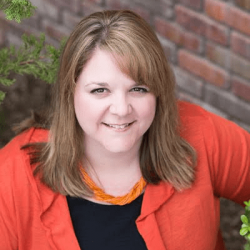 Latest posts by Nicole Burkholder (see all)