These are certainly nothing new or original, but they ARE all over Pinterest, especially as grilling season is upon us, so I felt like I should try them. Plus, since I started the Slimfast challenge a few weeks ago, I've been doing a pretty decent job of watching what I eat and Grilled Banana S'mores won't ruin your diet. I figured at the very least it would help curb my sweet tooth! (I REALLY want a big batch of chocolate chip cookies, but the 10 pounds I've lost so far are very motivating!
Grilled Banana S'mores
bananas (1/2-1 per person)
mini marshmallows
mini chocolate chips
granola
toffee bits
Cut a slit in the banana, lengthwise, but not all the way through to the bottom
Spread open and stuff with marshmallows and chocolate chips
Place on a sheet of tin foil and loosely fold over the ends and top (leave lots of head room so you don't get melted marshmallow all over the top of your tin foil
Grill over medium heat for 3-5 minutes, until the marshmallows are fluffy and the chips are softened and melty
Top with whatever crunchy topping you like- toffee, granola, graham crackers, vanilla wafers, etc.
My kids devoured the toppings, but were less enthusiastic about the banana. My husband's response was "meh." He has a hard time with warm banana. I, on the other hand, am so desperate for sweets that I think everything is good. 🙂 The trick is to make sure you have banana AND toppings with each bite. I kept a plate with more toppings nearby and we sprinkled more goodies as needed. I think a smear of peanut butter would be awesome with these! I wouldn't serve these to guests at a party or anything, but they are a fun way to eat dessert off the grill and a great option when you are counting calories!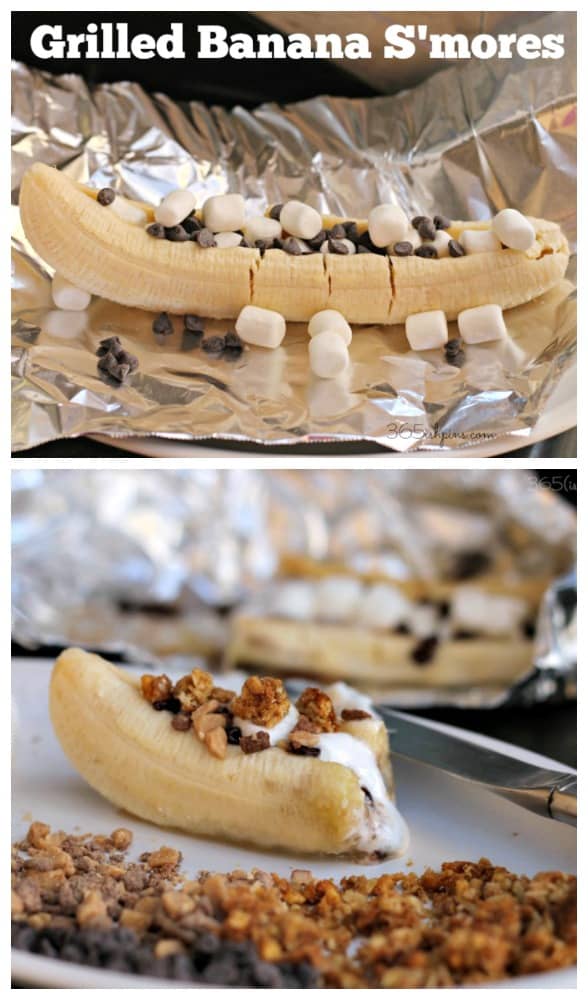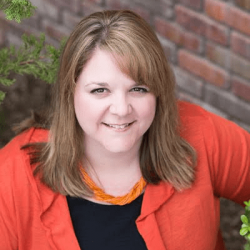 Latest posts by Nicole Burkholder
(see all)