This post may contain affiliate links. Please see my full Disclosure Policy for details.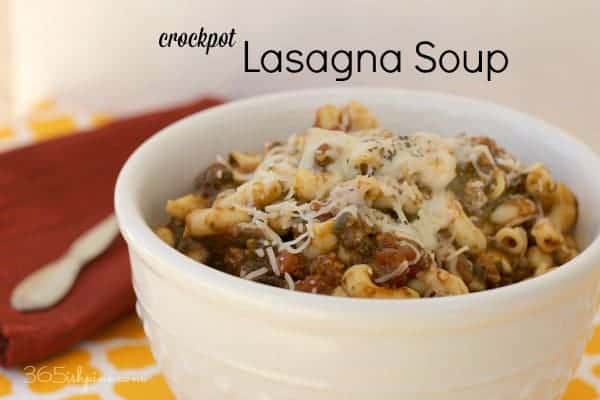 I've made this lasagna soup twice now, and it still doesn't look all that pretty. But the recipe is so easy and tastes so great, I decided to share it with you anyway. Besides, I keep changing things so much, if I don't post something, it won't resemble a "recipe" at all anymore! 🙂
I pinned a recipe from Family Fresh Meals, and the first time I made it, I followed it pretty closely. But I made the mistake of stirring in the cheese at the end instead of just sprinkling it on top, and it turned my soup pinkish in color and got a bit grainy. Rookie mistake. So I didn't photograph that meal. It seemed like it still needed a little "kick" so I bought the ingredients to make it again this week and made a few adjustments to suit our tastes. I was laughing to myself because what I ended up with barely resembles the recipe I was working from, but that's what cooking is all about, isn't it? Making something your own can be very rewarding. And delicious!
Lasagna Soup in the Crockpot
Ingredients
1

lb

ground beef or turkey

, uncooked (I used ground turkey both times to keep it from getting too fatty.)

3

cups

beef broth

2

cloves

garlic

, diced

1

packet Italian dressing mix

1/2

cup

onion

, diced

1

can

(28 oz) diced tomatoes

1

can

(6 oz) tomato paste

1

can V8 vegetable juice

(12 oz)

2

cups

uncooked pasta

1

cup

water

(if you like it more like a soup-I left this out)

salt and pepper to taste

shredded Italian cheese for topping
Instructions
In the slow cooker, mix together the diced tomatoes and tomato paste

Add broth, beef or turkey, garlic, seasoning, onion, V8 and salt and pepper

Cook on low for 4-5 hours (you can simmer longer-it will just increase the intensity of the flavors)

30 minutes before you are ready to serve, add the uncooked pasta and water if you like. I just tossed in the pasta and let it cook in the juices already in there. We don't really like "soupy" soup. 🙂

Sprinkle cheese on top before serving. Yum!
I didn't add this into the actual "recipe" but I did put a can of spinach into the soup and it was a surprising success! My husband mentioned that he would have preferred fresh spinach, and it did get much stronger in flavor the second day, but I was just happy that the kids didn't say anything about the green stuff in their soup! Yes, we should encourage our kids to eat healthy foods, but trust me, there's NO WAY my boys would have eaten canned spinach any other way. 🙂 Do you sneak veggies into your kids' meals sometimes?
If you like Lasagna Soup, you should try these other slow cooker meals:
Crockpot Hawaiian Chicken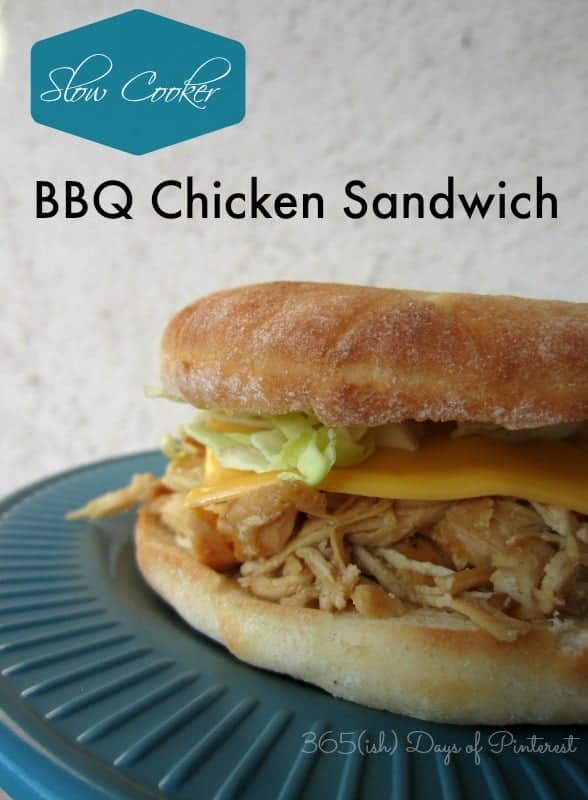 Freezer to Slow Cooker Chicken Sandwiches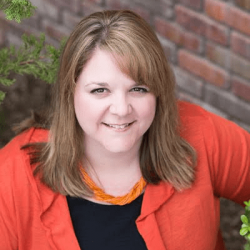 Latest posts by Nicole Burkholder
(see all)