This post may contain affiliate links. Please see my full Disclosure Policy for details.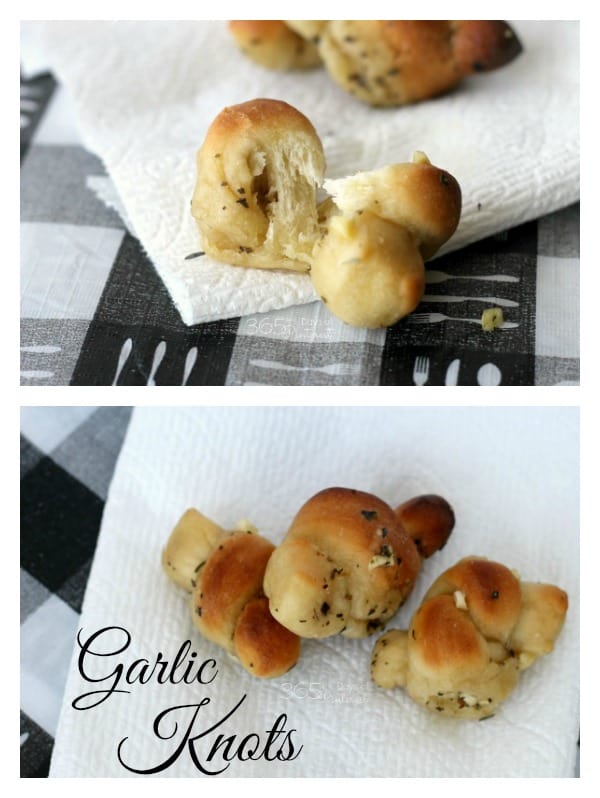 While my husband was between full-time jobs recently, he worked for a local bagel and pizza shop. They specialize in New York style pizza. The pizza is pretty good, but the Garlic Knots they sell on the side are amazing! When you're talking about bread dough dunked in butter and covered in garlic, you can't exactly go wrong. 🙂 We had homemade pizza a few nights ago and Jared whipped up some garlic knots for us. I saved three from total annihilation so I could snap a quick photo and share the recipe with you. If you haven't made these before, put them on your list. Trust me.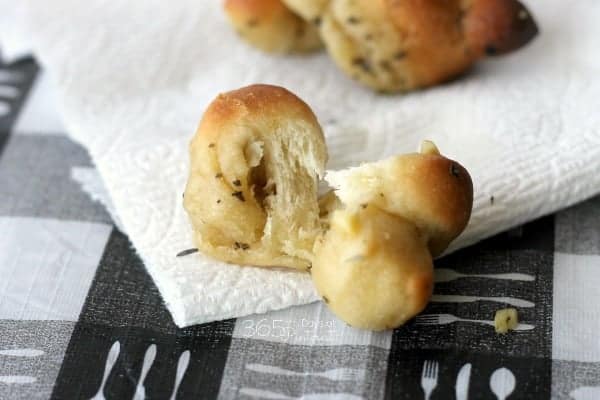 The easiest way to make these is to start with a pre-made dough. Our local Winco has a pizza shop inside and they sell fresh dough in the refrigerated section. If you don't have access to that, you can also use canned pizza dough, like Pillsbury's.
Garlic Knots
Ingredients
Pizza dough

enough for one pizza- use your own recipe, canned dough or fresh from the deli

1/2

cup

butter

melted

1/4

cup

olive oil

4

cloves

garlic

chopped

2

tbsp

oregano

2

tbsp

basil

1

tsp

red pepper flakes

optional
Instructions
Work your pizza dough into a rough rectangle and then cut into strips using a pizza slicer. The strips will vary in size but should be close to 1/2" wide and 3 1/2" long.

Tie each strip into a knot and place on a baking sheet. Bake at 400° for 8 minutes, until just starting to brown. Remove from oven and allow to cool on the sheet.

Mix all the other ingredients in a baggie or resealable container.

Add cooled knots to the mixture and toss until completely coated. Using aluminum foil, create a little "bowl" and place 4-6 knots in each one. Pour a little of the butter mixture over the top, seal loosely and then place back in the oven and finish baking for 3-5 minutes, until golden brown.
This is a restaurant recipe, so that's the reason you bake the knots twice. They prep them in the morning and then when the customer orders a batch, they put the foil bowls in the oven and let them finish so you get hot, fresh garlic bread. So, in theory, you could just bake these completely the first time, but I think the best part is the little puddle of butter and garlic in the bottom of those aluminum foil bowls. Tear open a knot and dip the bread in that hot butter….YUM! I really want some more now!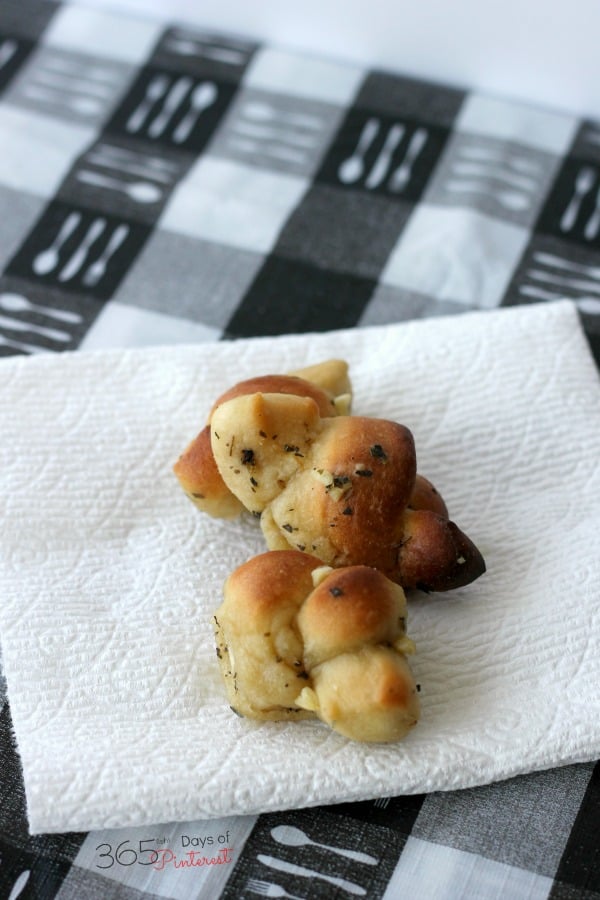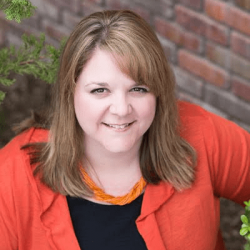 Latest posts by Nicole Burkholder
(see all)