This was not supposed to be a blog post. What you see above is my plate for Sunday afternoon lunch about ten seconds before I devoured it. Right before I took this photo I took a little bite to see how my experiment had turned out and I was so happy with the results I decided I had to share it with you. So no, it's not a pretty styled photo, but this Crockpot Ravioli is possible the easiest thing you could throw together for a meal without having to turn on the oven! 
I was staring into my freezer on Saturday night trying to decide what to make for Sunday lunch after church the next day. I don't know what it is, but everyone is always hungry-like on the brink of starvation-the moment the last "amen" is said at church. It's like it's ingrained in us to be hungry after church. 🙂 We used to go out to eat on Sunday afternoons a lot, but that really adds up financially and now my husband has to work most Sundays, so it's just the boys and I. But I know if I don't have something prepared already, I'm going to give in to their pleas and hit the drive-thru on the way home because I'm so tired and hungry myself. Thus, the weekly "stare into the freezer and hope for inspiration" routine.
I saw a bag of frozen ravioli (I get them at Winco for about $3 as a quick "oops, I forgot to meal plan this week" kind of meal) and figured I would just make those when we got home. They cook pretty quickly and I had sauce and salad and garlic bread. OK. Good enough. But sometime in the middle of the night, I was struck with inspiration. I bet I could make the ravioli in the slow cooker and it would be ready to eat when we got home. Unlike most middle of the night inspiration, I actually remembered this when I woke up and I managed to get the meal prepped before we had to leave for church.
Four hours later, we came back to a house smelling like a delicious meal and all I had to do was make the bread and toss the salad. This was a wonderful, magical success and I'll never cook the ravioli in the oven again!
Crockpot Ravioli
1 jar spaghetti sauce
1 bag frozen ravioli (I only used half a bag for my boys and I)
3-6 slices provolone cheese
Parmesan cheese to taste
Pour in enough sauce to cover the bottom of your slow cooker. Lay the ravioli over the sauce in one neat layer with none of them overlapping each other. Cover ravioli with more sauce. Lay three slices of cheese over the sauce. Continue layering sauce, ravioli and cheese until used up and then sprinkle Parmesan on top. Cook on low for 4 hours.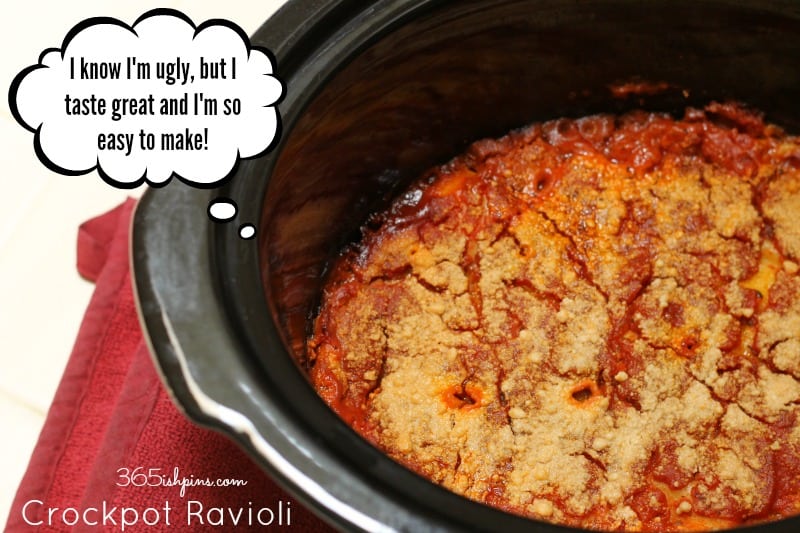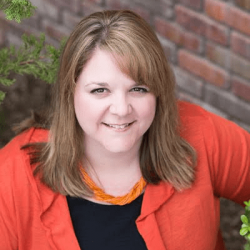 Latest posts by Nicole Burkholder (see all)