Having a baby in the house means that we always have bananas.  They really are the perfect baby food.  So when I saw a banana pudding (also a favorite dessert) poke cake on Pinterest, I thought it would make a perfect 1st birthday cake.  It was cleaner than chocolate, and I knew the flavor would be a hit, at least with the birthday boy! It turned out to be a good choice and popular with everyone.  The cool whip frosting kept it light and the pudding kept the cake so moist and yummy.  Another plus was that I could make the cake the night before and leave it in the refrigerator.  The flavors had all night to come together, and it saved me time the day of the party.  
The original blog post has great pictures and descriptions, so head over there to get the good details.  I just baked a yellow cake mix according to directions, and then poked holes in it with a wooden spoon.  Then I made instant banana pudding and poured it over the cake.  I tossed that into the refrigerator all night and the next day I "frosted" it with Cool Whip.  Right before serving, I topped with crushed Nilla wafers and a slice of fresh banana.  Super easy! 
I think he approves!
It was "lick the plate" yummy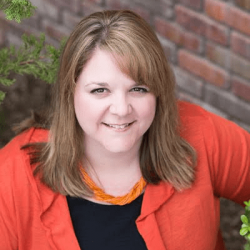 Hi, I'm Nicole!I love chocolate chip cookies, good grammar, and trying new things. Pinterest is my happy place. Come follow me down the rabbit hole!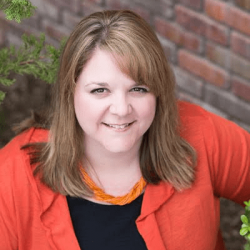 Latest posts by Nicole Burkholder (see all)