This post may contain affiliate links. Please see my full Disclosure Policy for details.
Create your own digital family cookbook that you can edit and update all you want using Google Slides! Download the free template below.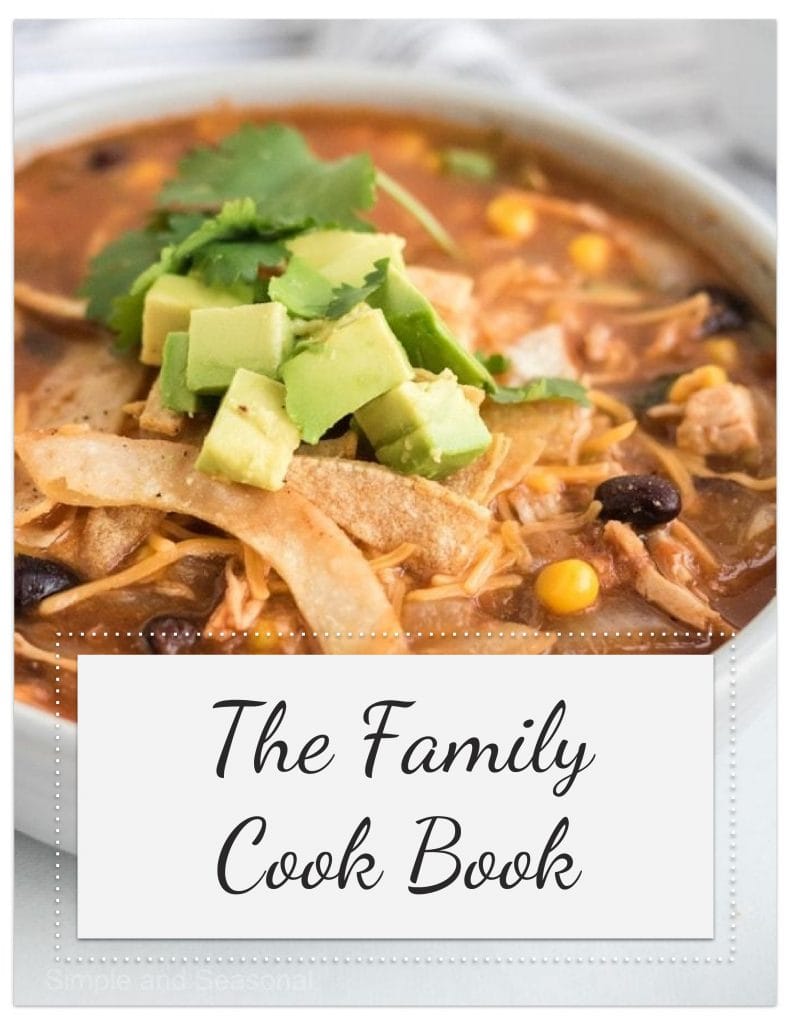 Over the years, I've collected many cookbooks. There are a couple I go back to over and over for the basics (I'm looking at you, Betty Crocker) and old church cookbooks are treasures to me. But we live in a digital world, and having access to my family cookbook on my phone or any computer is so handy!
The other nice thing about creating a digital family cookbook is the fact that you can add to it easily at any time. Do you have too many "Dinner" recipes? Create new subsections for individual proteins!
Have you recently started a new diet? Create a section for Keto recipes, or a section for Weight Watchers recipes. Did you just go out and buy an air fryer or pressure cooker? You can easily adjust the table of contents to suit your family's needs.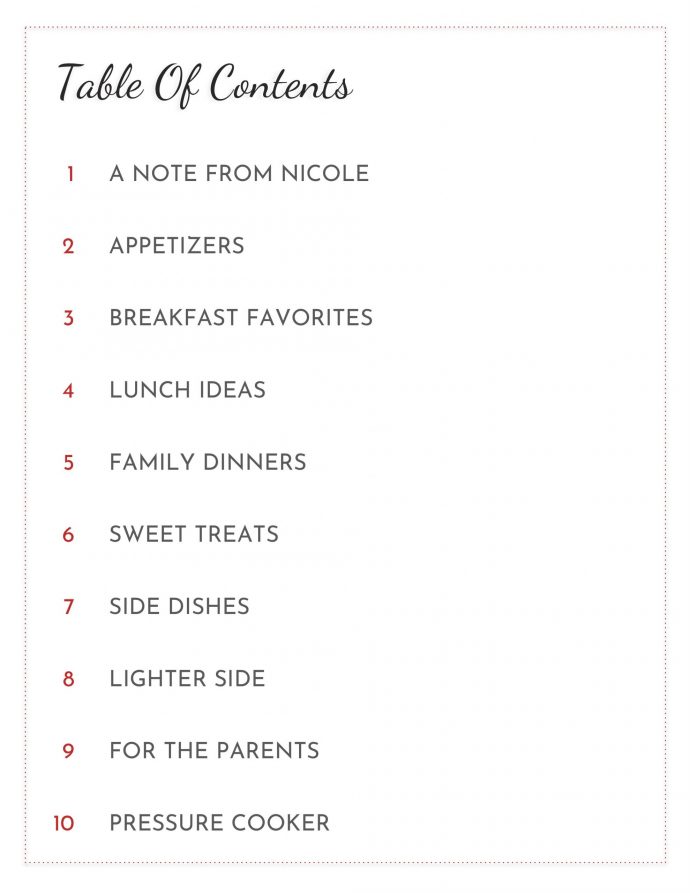 There are ten sections on the table of contents, but they are just suggestions. Rename them, add more or duplicate the page to create another table of contents and get really detailed.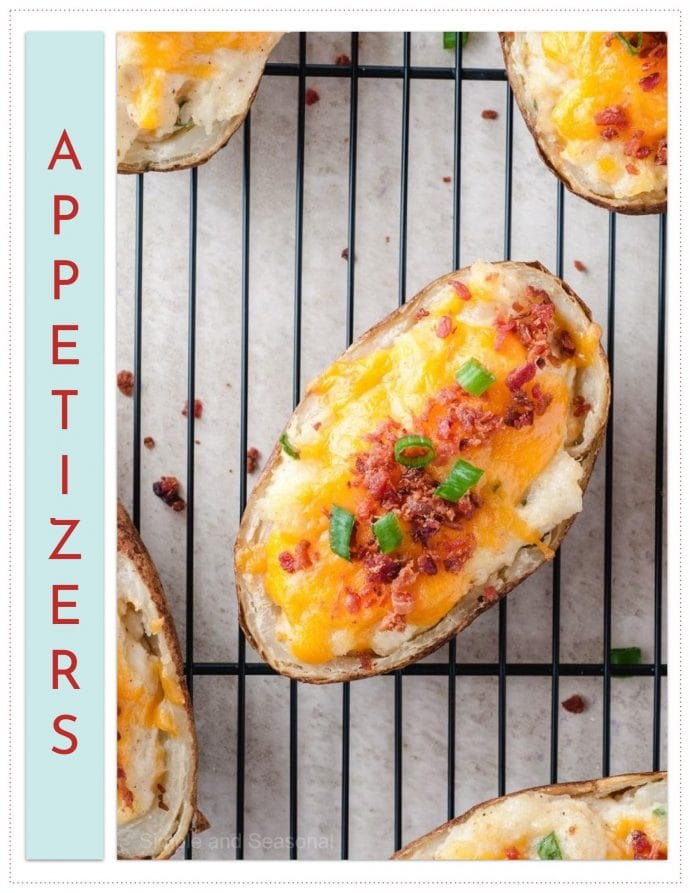 This is what the divider pages look like. There is just one included in the template, and then you can duplicate it as many times as necessary to get the sections you want. Feel free to change the photos for each section or just leave it blank!
There's a video below demonstrating how to download and open the template, as well as how to duplicate and edit the slides for your family cookbook.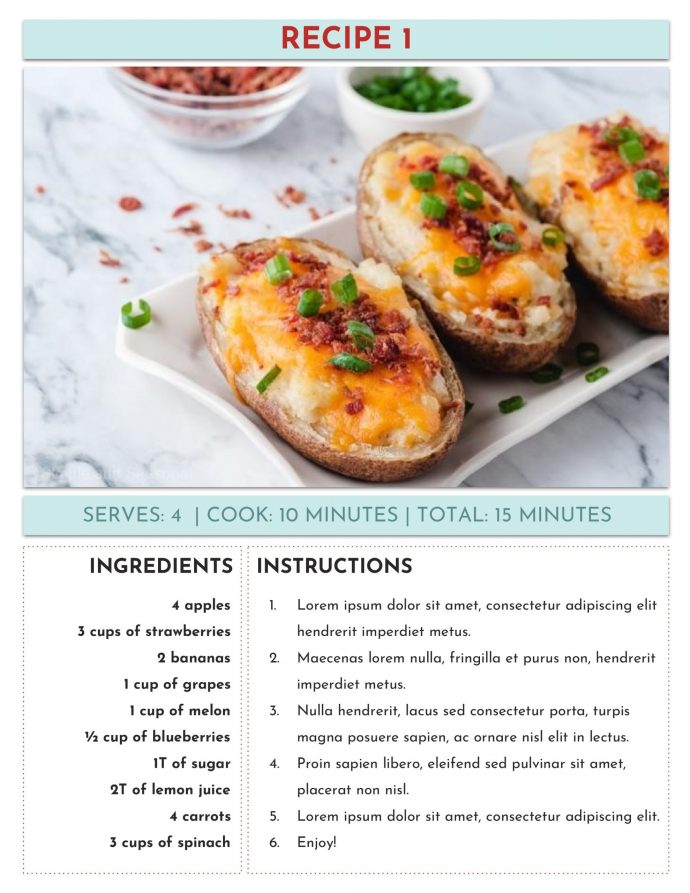 There are two different recipe card templates. Recipe 1 has room for a photo with a small recipe card. Personally, I prefer to have a picture with my recipes. It helps to know at a glance what I'm looking for and how it's "supposed to look." 😉
Recipe 2 would be good for longer, more complicated recipes. There's no photo, so you have the whole page to create detailed instructions.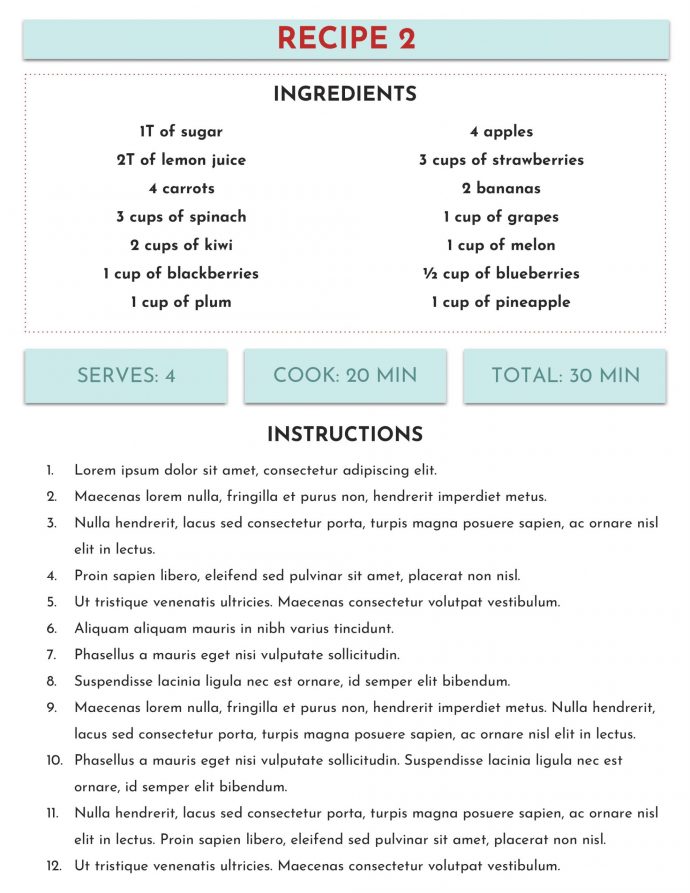 Editing the recipe cards to add your own content is easy. Just click on a section, delete the text that's there and add your own. You can see a demonstration in the video below.
Think you'd rather print out recipe cards and create a binder the old fashioned way? I have some for sale in my shop-just download and print!
Once you add your email address to the box below, you'll be sent an email with a link to download the template. The file is a PPTX file (Power Point) and to be able to edit and access it easily on your phone, it needs to be converted to Google Slides. The instructions above walk you through how to do that.
If you are already familiar with using Google Drive, this will be very easy for you. If you are more of a visual learner, I have created a video that walks you through the whole process.
I hope you get lots of use out of your new family cookbook! If you find a recipe online that you love, you can add it to your recipe card and then add the link to recipe as well, so you can always go back and find it later. That way you will see any updates that are made, can read comments, or share the recipe with your friends. Keeping it in your cookbook will just make it easy to find later. 🙂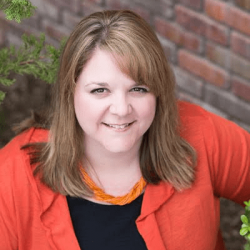 Latest posts by Nicole Burkholder
(see all)