This post may contain affiliate links. Please see my full Disclosure Policy for details.
For me, Valentine's Day brings to mind long-stemmed red roses and chocolate. LOTS of chocolate. One year, my husband ordered these amazing chocolate covered strawberries for me. They were HUGE and oh-so-good! I wanted to recreate those flavors with a special dessert for our Valentine's dinner at home. I took a popular recipe for chocolate lasagna, changed it up a bit and was rewarded with this deliciously sinful dessert!
There are so many different recipes for Chocolate Lasagna floating around Pinterest and other sites, and sadly, most of them are using the same photo. I feel bad for the original blogger who has had her photo and/or content stolen! I think this is the original source from Center Cut Cook, but I honestly couldn't tell you for sure! Side note: *Climbs up on soapbox* Please do NOT share photos on FB or other social media when they have the entire recipe/description copied and pasted under them. Often they are linked to spam sites or just plain content thieves trying to build up their numbers on the backs of hard-working, original content-creating bloggers! *Climbs back down* I took her recipe, made it smaller (because, honestly, we DON'T need that much goodness hanging around the house tempting me to eat it in one sitting) and added strawberries for that special touch of Valentine's Day flavor.
Chocolate Covered Strawberry Lasagna
18 OREO cookies, crushed
3 Tbsp butter, melted
4 ounces cream cheese, softened
2 Tbsp sugar
1 Tbsp cold milk
8 ounces Cool Whip, divided
1/2-3/4 cup sliced strawberries
1 (3.9 oz) package Instant Chocolate Pudding mix
1 2/3 cups of milk
1/2 cup mini chocolate chips
Using a Food Processor, crush OREOs into a fine powder. You can do this in a Zip-loc bag and squish away, but really, it's SO much faster and easier in a processor!
Put the crumbs in a bowl and pour the melted butter over them. Mix well with a fork and press into the bottom of an 8″x 8″ baking dish. Place dish in the refrigerator to set while you make the filling layers.
Mix the cream cheese with a hand or stand mixer until light and fluffy. Add sugar and milk and mix well. Fold in half of the Cool Whip.
Spread cream cheese layer over OREO crust.
Place strawberries on top of the cream cheese layer.
In a bowl, combine pudding mix and milk. Use a whisk to stir out any lumps and allow to set (it only takes 2-3 minutes) a bit before pouring over the strawberries. You will have just enough to cover them completely in a chocolate layer. Yum.
Wait about 5 minutes to allow the pudding to completely set, and then cover with the remaining Cool Whip.
Sprinkle chocolate chips over the top and refrigerate two hours or freeze for 30 minutes until ready to serve.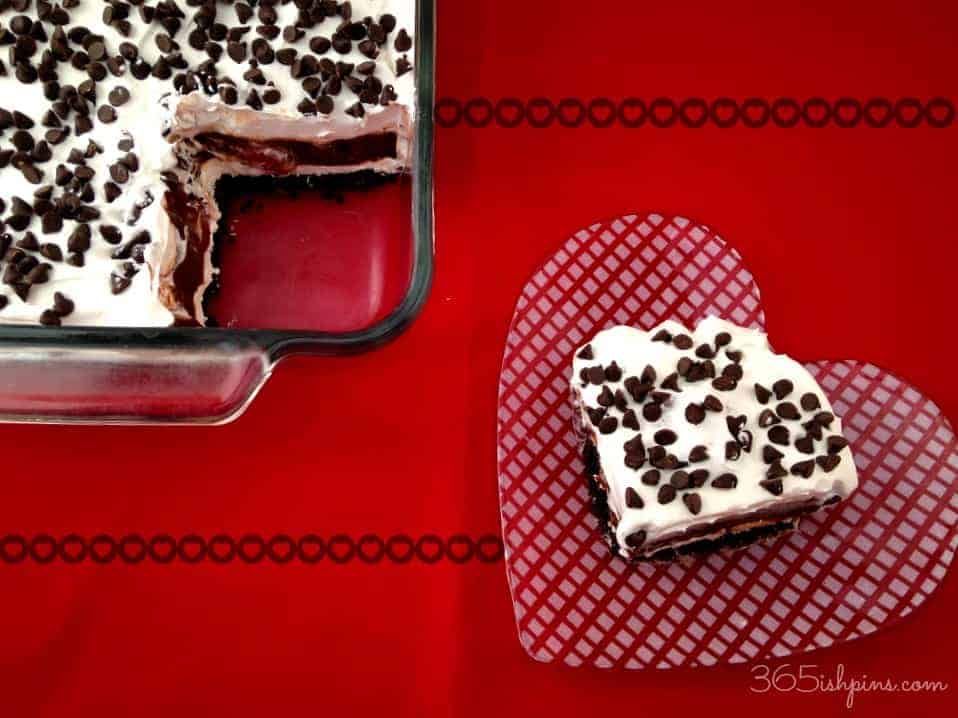 If you like OREOs, check out some of these other tasty creations using America's favorite cookie: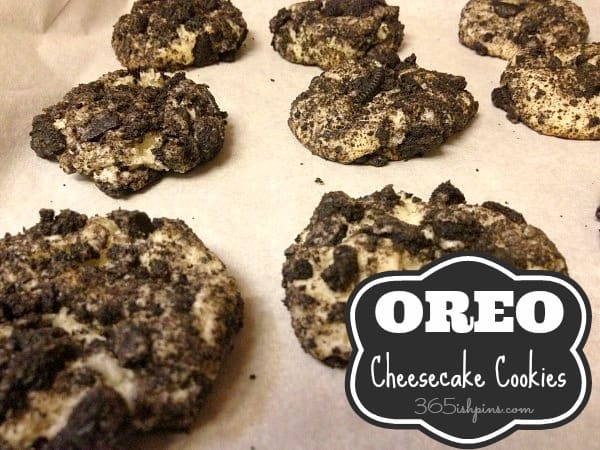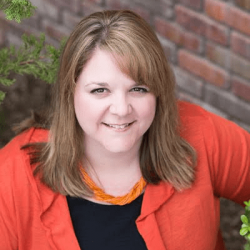 Latest posts by Nicole Burkholder
(see all)