This post may contain affiliate links. Please see my full Disclosure Policy for details.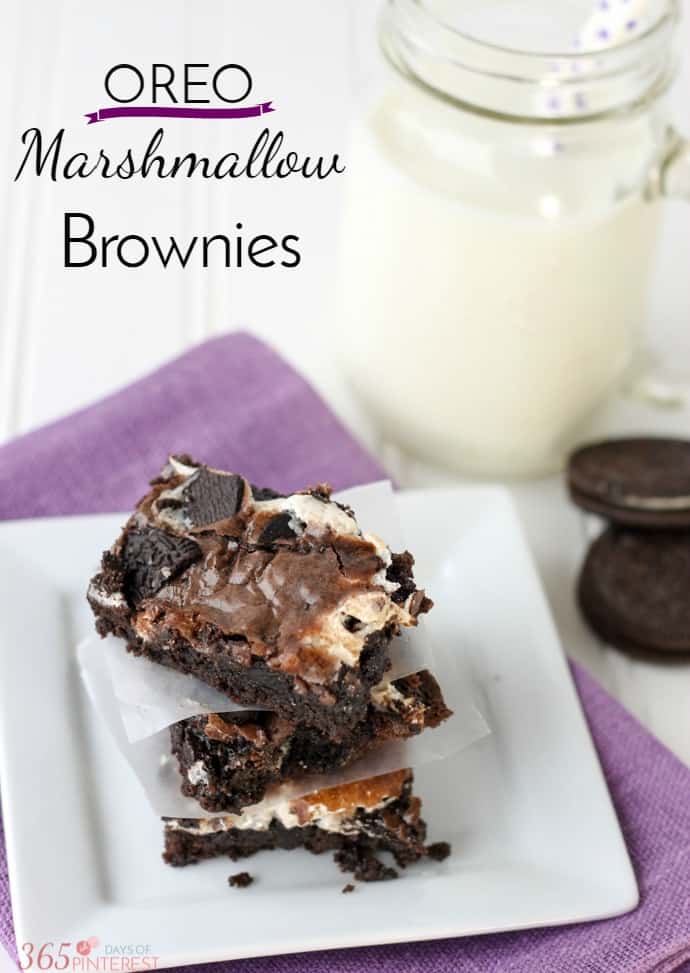 This simple recipe for OREO Marshmallow Brownies will satisfy all your chocolate cravings!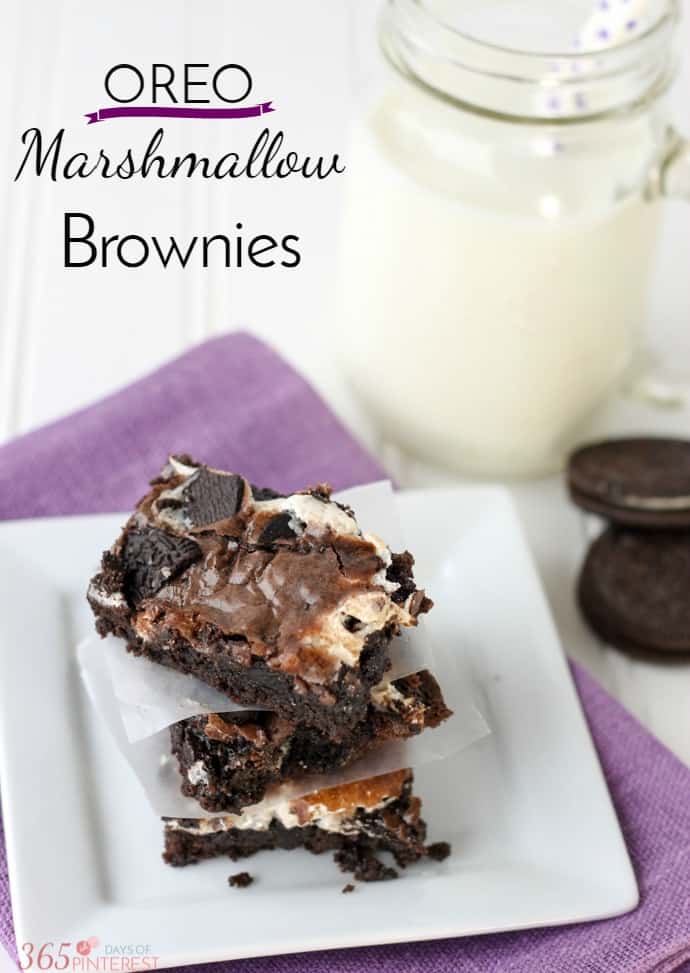 I am going to knock your socks off! Well, at least ruin your New Year's resolutions for losing weight and eating better. Because these decadent, ooey-gooey OREO Marshmallow Brownies stuffed with America's favorite cookie are enough to pull you right off the wagon. Already. Sorry.
I was looking through old posts on the site that needed to be updated with new photos and these brownies stood out to me. The recipe was so simple and I remember them being so gooey and delicious. The timing was perfect, because we had a dessert fellowship at church this last week, and I needed to make something anyway. I try not to make desserts that will just be sitting around the house, because I have ZERO will power. None. Zilch. So I whipped up a batch, snapped some new (and much prettier) photos and brought them to church. They were quickly gobbled up!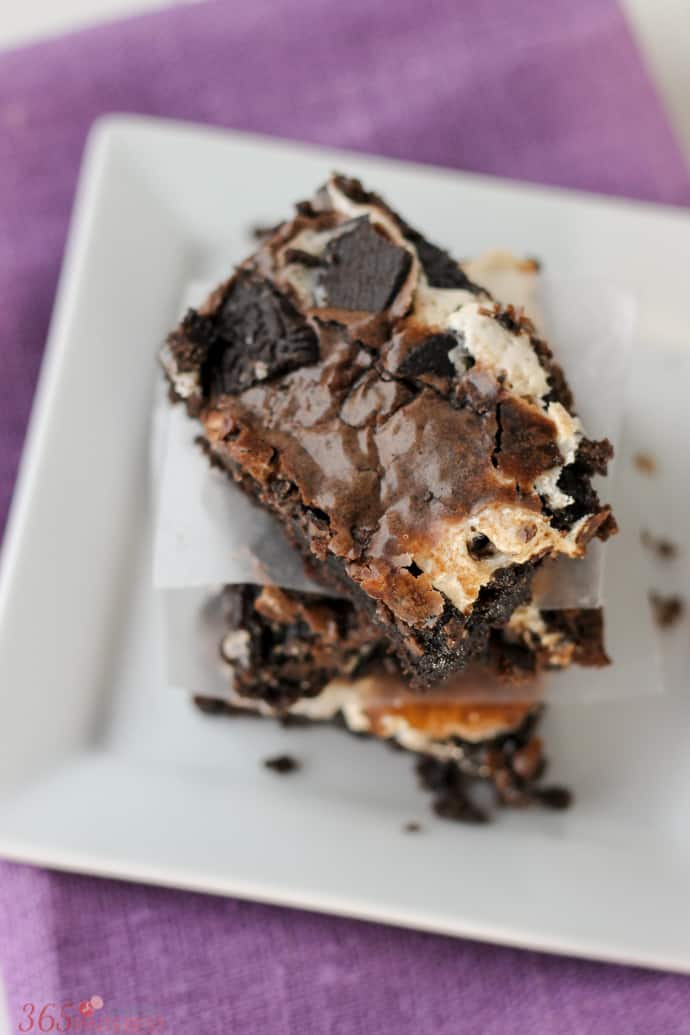 Mmmm….just look at that layer of marshmallow creme! While I love a brownie that's still warm from the oven, you're going to want to let these cool a bit before serving. Otherwise, the marshmallow will end up a stringy, sticky mess. It's already nearly impossible to get off the spoon and onto the batter in the pan, so don't add to your frustration. 🙂
OREO Marshmallow Brownies
Ingredients
1

brownie mix

or your favorite brownie recipe

16-20

OREO cookies

roughly chopped into quarters

1

jar

7 oz marshmallow fluff
Instructions
Preheat oven to 350 degrees

Make brownie mix according to instructions (make it with 2 eggs)

Spread 1/2 of the batter in a greased 9x13 baking pan

Place quartered cookies on the brownie batter

Drop fluff by spoon fulls on top of the cookies. It's sticky!

Spread the rest of the batter over the cookies and marshmallow fluff

Bake for 25 minutes or until a toothpick comes out clean

Cool completely before serving!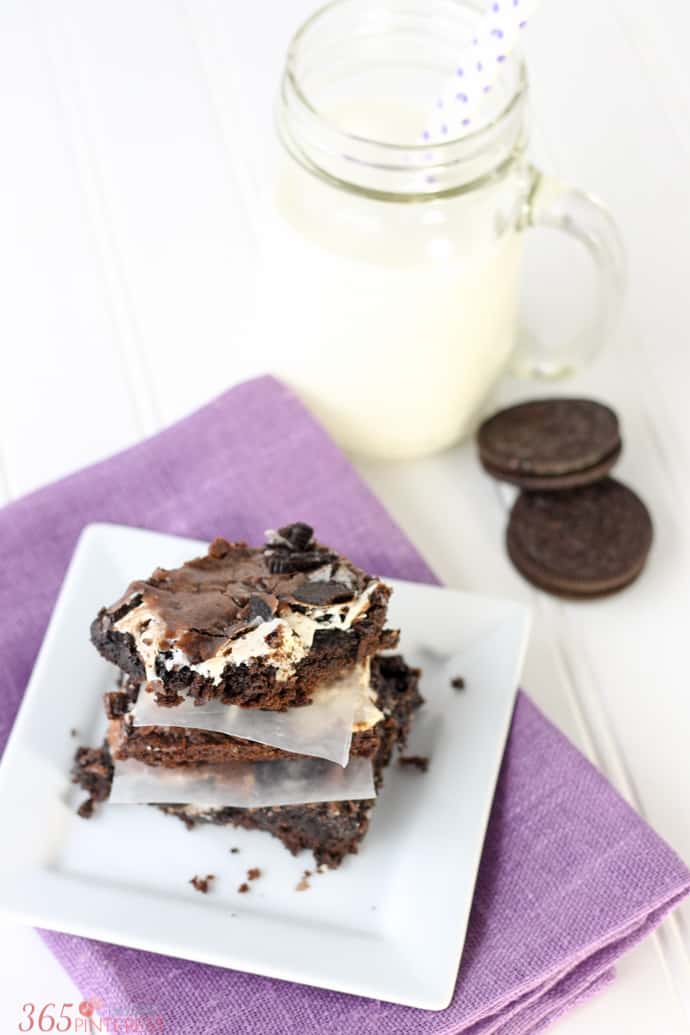 If you like these OREO Marshmallow Brownies, check out these other rich desserts!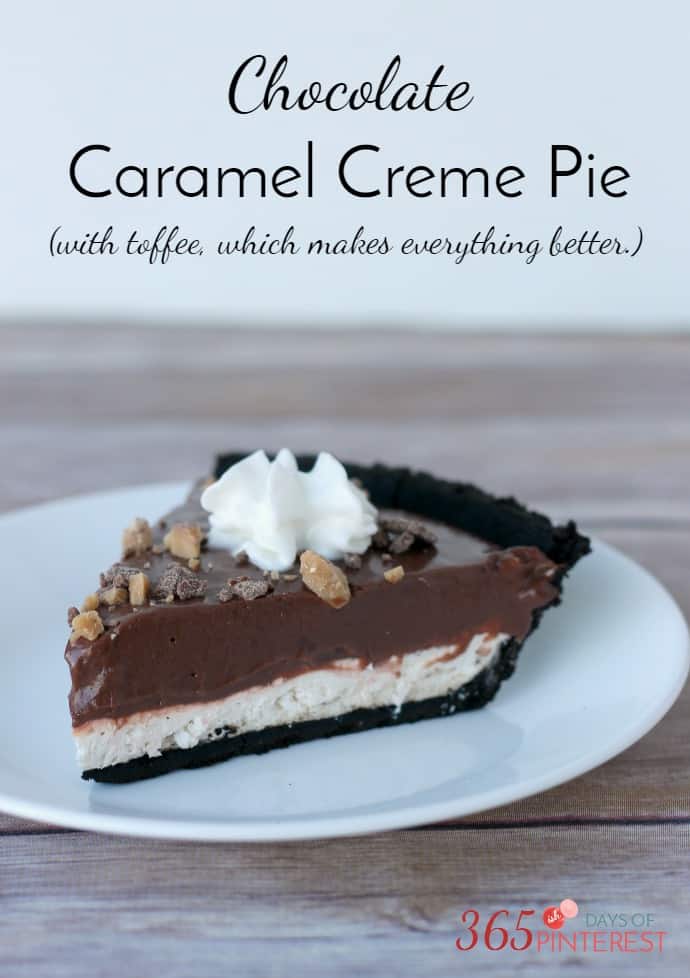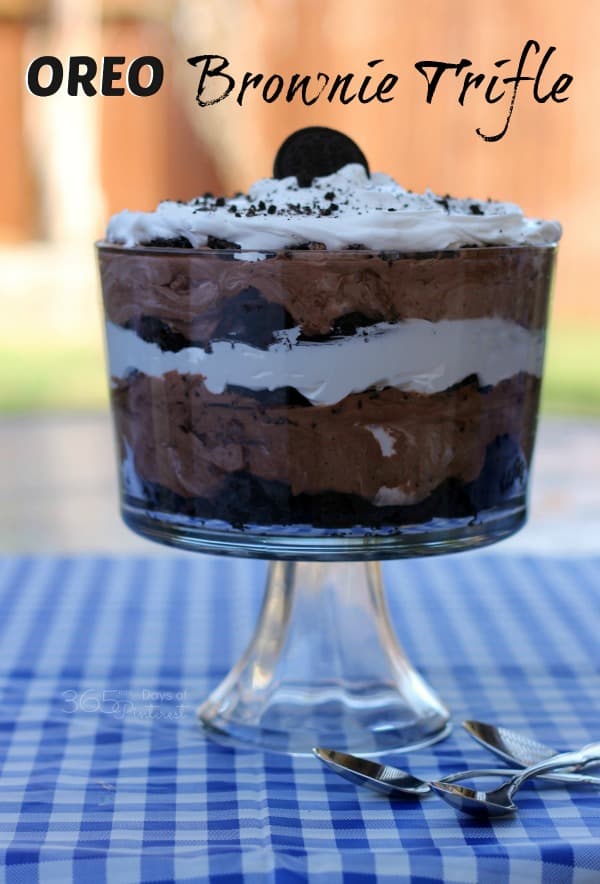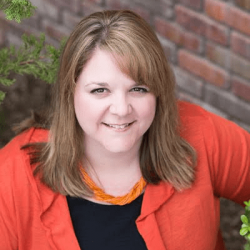 Latest posts by Nicole Burkholder
(see all)