This post may contain affiliate links. Please see my full Disclosure Policy for details.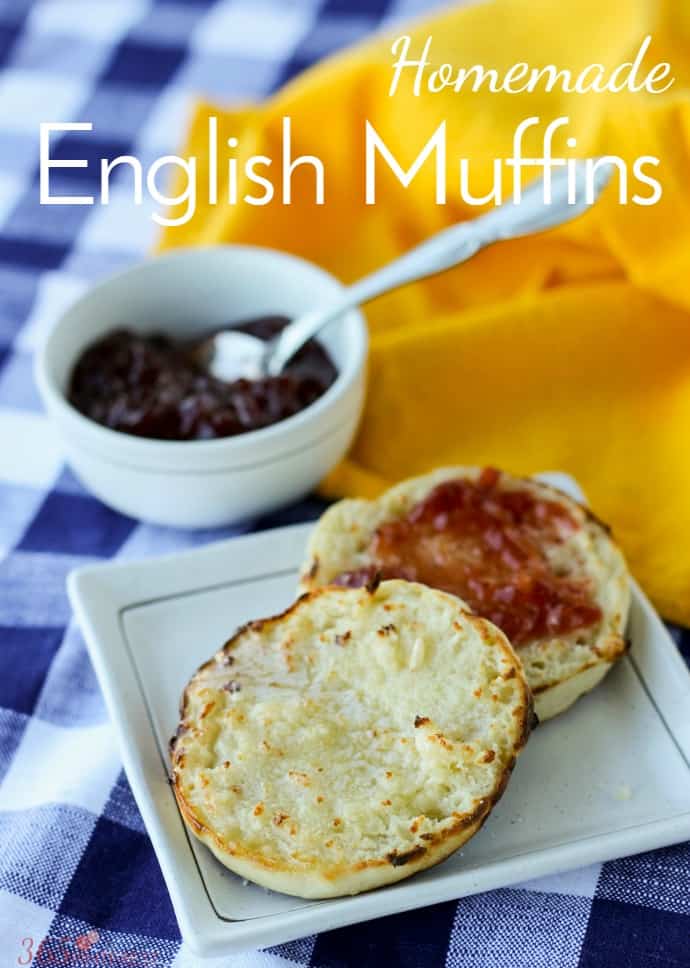 Start your day with these easy Homemade English Muffins made with mason jar rings and cooked on a griddle. Just add fresh jam and butter!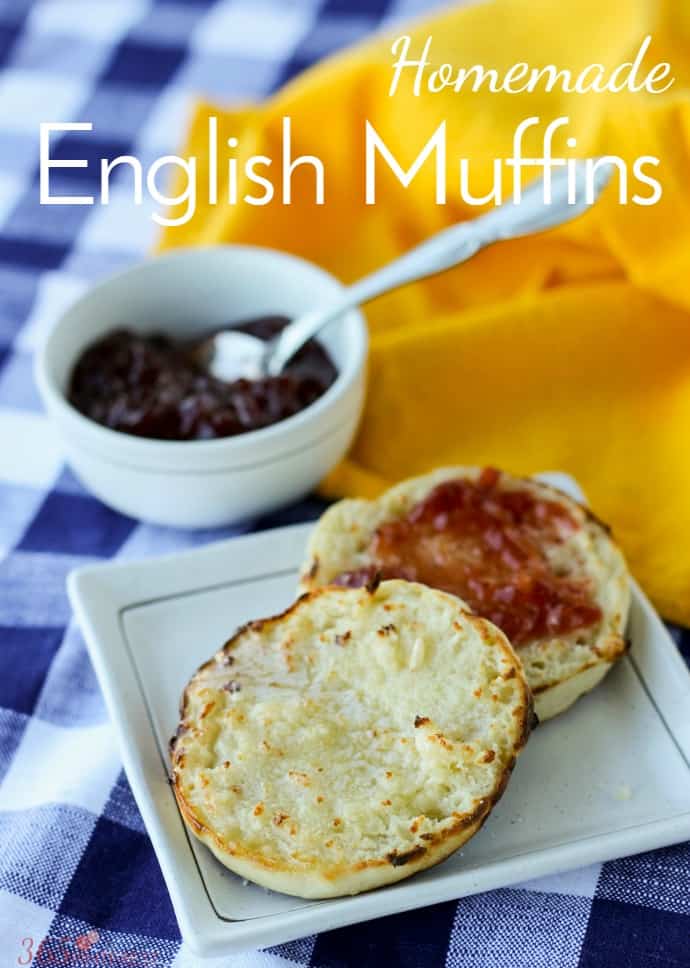 When I first started blogging, the whole idea behind my site was finding things on Pinterest and "testing" them to see if they actually worked.
Does a homemade stain remover really work?
What's the secret ingredient in soft, fluffy chocolate chip cookies?
Can you really clean your stove grates without scrubbing them?
Now, over four years later, I feel like I'm running out of "wow, I've never seen anything like that before" moments. Don't get me wrong- people are creative and amazing and there will always be new things on Pinterest. But I'm careful about who I follow, which means my Pinterest feed is filled with reliable recipes and ideas from legitimate sources. I don't have many "yeah, right" moments anymore. 🙂 However, Facebook is another story entirely. The stuff that goes viral has me scratching my head sometimes. Recently, I saw a video from TipHero sharing a recipe for Homemade English Muffins made in canning jar rings. What?!? I clicked through to the recipe, pinned it and decided to try it for myself!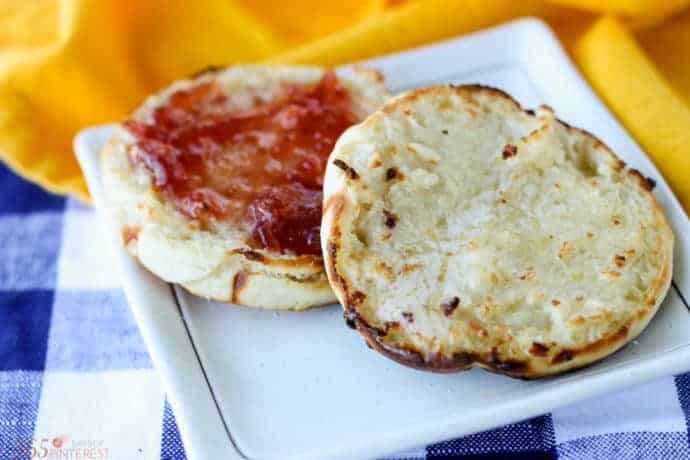 The last Facebook recipe I clicked through to read was an OREO Cheesecake and the recipe was AWFUL. The video showed different ingredients from the actual written recipe, and it kept switching between English and Metric measurements. So, needless to say, I approached this recipe with a lot of incredulity. Lucky for me, I was pleasantly surprised!
Homemade English Muffins
Ingredients
1-⅓

cups

milk

warm but not hot

1

tablespoon

sugar

2

teaspoons

salt

1

tablespoon

vegetable oil

2-½

teaspoons

1 package active dry yeast

2

cups

flour

Pan spray

Cornmeal

white or yellow, doesn't matter
Instructions
In a medium bowl, combine the warm milk, sugar, salt and oil.

Sprinkle the yeast on top and allow to activate. Mix in the yeast and make sure it's dissolved.

Add the flour to the wet ingredients and stir until combined. Cover and let sit for 30 minutes to rise.

Preheat an electric griddle or skillet to 300 degrees. Place mason jar rings on the pan, spray with pan spray and dust with cornmeal.

Scoop 6-7 tablespoons of dough into each ring. Place a sheet pan over the top of the griddle (not touching the rings.)

Cook for 5 minutes, sprinkle with cornmeal and then use tongs to flip. Cover again and cook for 5 more minutes until golden brown.

Remove the rings and cool on a wire rack.

Serve as is, or toasted with butter and jam!
I'm sure you could also make these in the oven on a baking sheet. But it is quick and fun to make them on a griddle. My dough didn't rise very well (it was too cold in the house) so my muffins were a bit dense, but they still tasted great and had all those yummy nooks and crannies for melted butter. 🙂 I'm definitely going to make these again, because there's NOTHING like freshly made bread and homemade strawberry jam!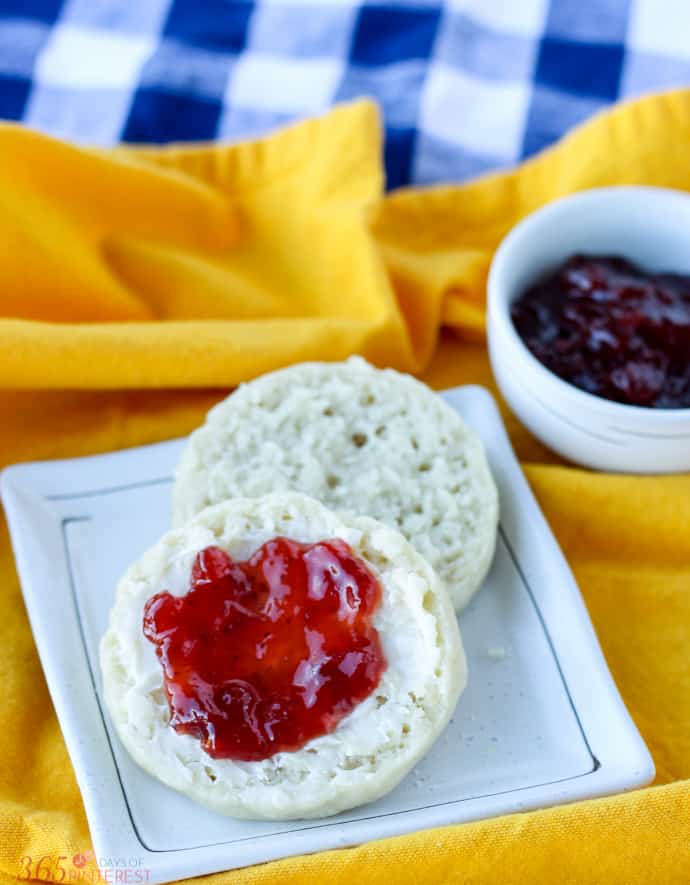 What goes better with Homemade English Muffins than fresh strawberry jam?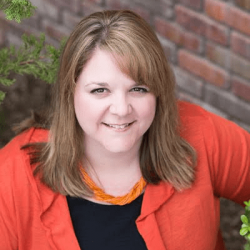 Latest posts by Nicole Burkholder
(see all)