This post may contain affiliate links. Please see my full Disclosure Policy for details.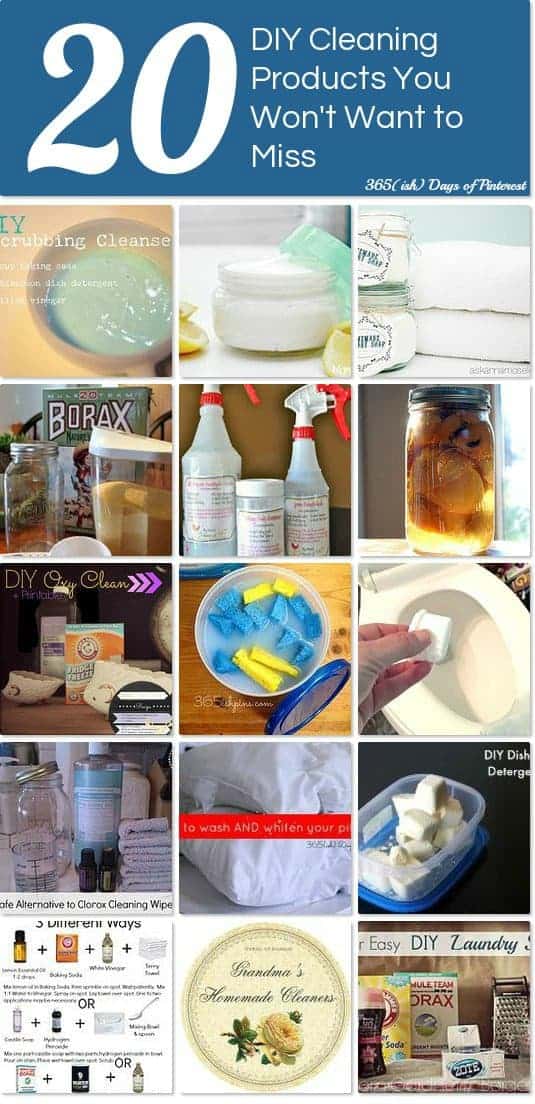 Three years. I've been doing this blogging thing now for three years, and some of my most popular posts are still the cleaning tips and tricks or DIY cleaning products. I don't know if it's because we want to eliminate chemicals where we can, or if we just want to save some hard-earned money, but DIY cleaners are a hot topic! I've tried several different cleaning solutions after seeing things on Pinterest and blogged about them over the years. In this collection I'm sharing some of my favorites, as well as others' that I have clipped to my Hometalk boards.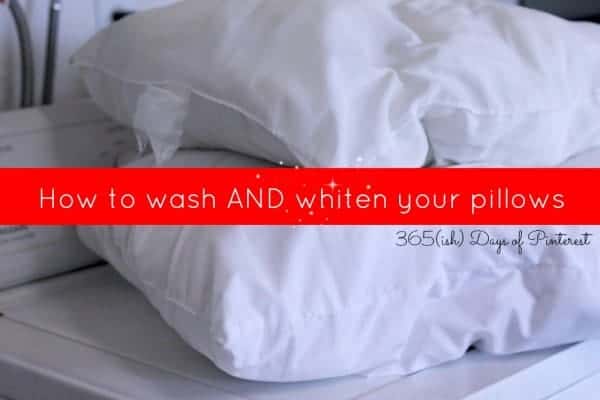 I didn't think it was possible to get my nasty yellow pillows white again, but you know what? It is. And it's really pretty easy. Yes, you can always just BUY new pillows. But if I can get a few more months out of the ones I already have, why wouldn't I? I walk you through the whole process in this post, as well as share the amazing cleaning solution.
Here's another one of my most popular posts, especially on Hometalk. This one is a HUGE money saver if you are buying boxes of dryer sheets all the time. I STILL have the original bottle of fabric softener that I used to make these.
These tabs are an "all natural" solution if that's more your cup of tea when it comes to DIY cleaning products. They are made with castile soap, washing soda, lemon juice and a few other things. I've had to play around with the quantity a bit to find the right mix for my dishwasher, but they are a great DIY solution and huge money saver as well.
So where are the rest of these fabulous DIY cleaning products? All clipped to my board on Hometalk. If you don't know or remember how Hometalk works, I walk you through the process in another post I did with 16 Organizing Hacks for your Home. It's a very easy to use platform, and you don't have to sign up or "do" anything to just look at the great content on Hometalk. It's like Pinterest for home and garden. 🙂 So head on over and check out the rest of the collection!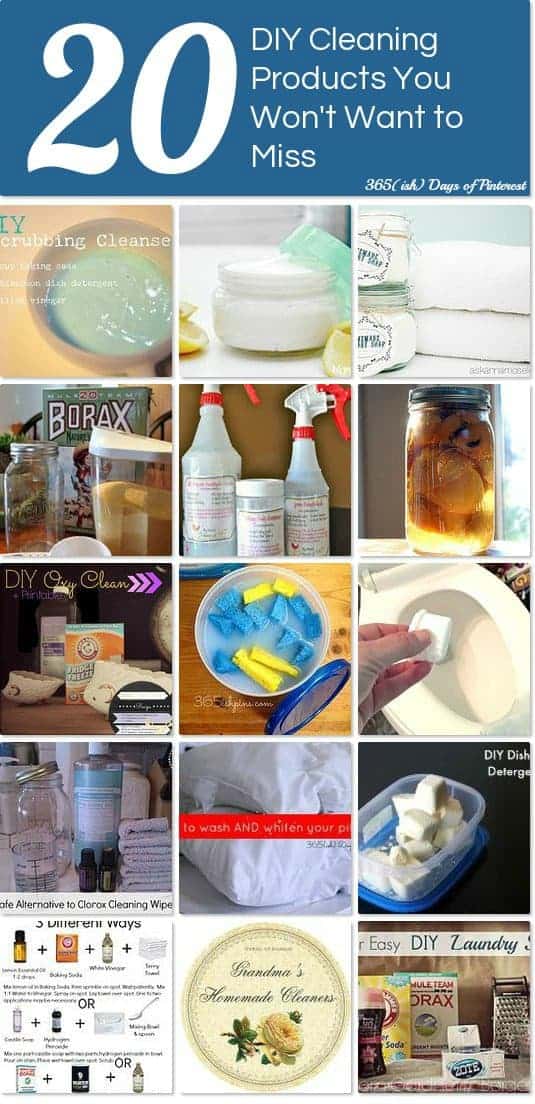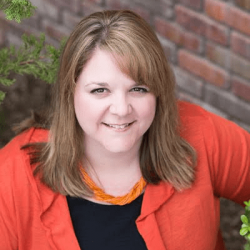 Latest posts by Nicole Burkholder
(see all)