16 laundry tips to help you clean difficult to wash items, update your laundry room, or tackle tough stains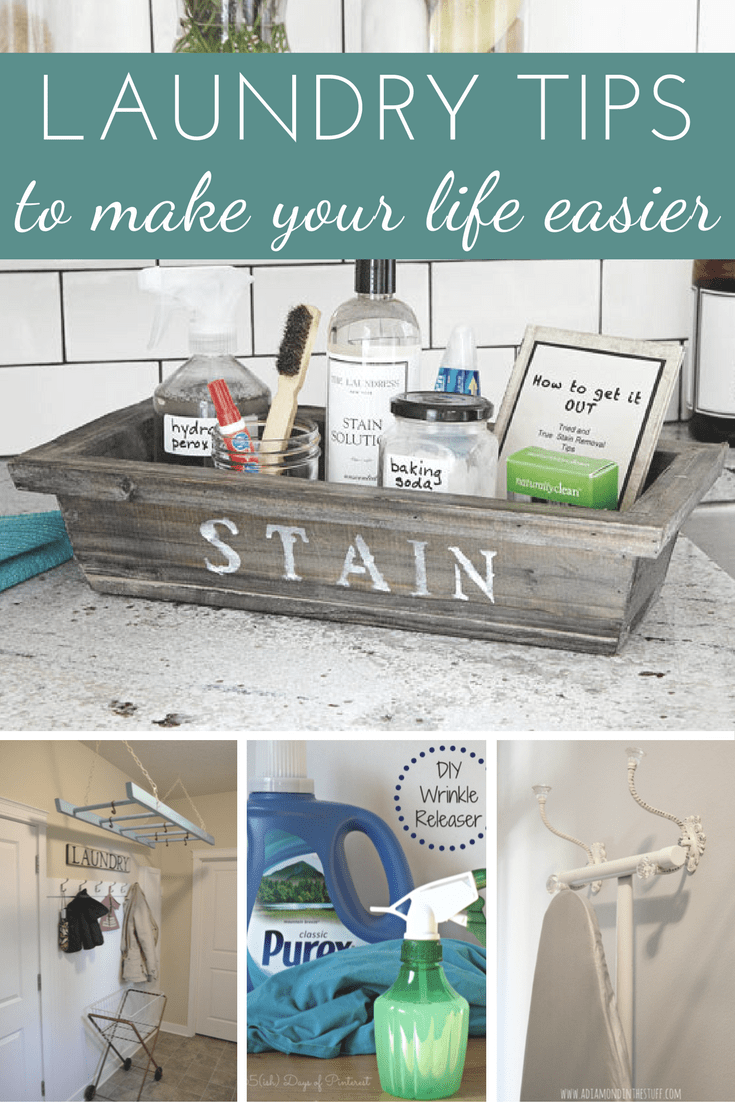 Laundry is a never-ending chore. Some chores give you the satisfaction of not needing to be immediately repeated, like cleaning the sinks or wiping down the mirrors. At least you get a few days before it becomes necessary to wipe everything down again. But not laundry. Laundry OWNS you. It mocks you while magically reproducing in the dirty clothes hamper at night. I've collected some great tips for making the task of laundry just a little bit easier-or at least done in a nicer laundry room. 🙂
Hate to iron? Mix up a bottle of this DIY Wrinkle Releaser, spritz, smooth and be on your way!
Have a little one who likes to store things in his pocket? You'll probably need to know how to get melted crayons out of clothes eventually, if you haven't experienced that joy already.
Did you know that most pillows can be washed? Read how to wash and whiten pillows here and get them bright white and smelling fresh again! (No more drool stains.) 🙂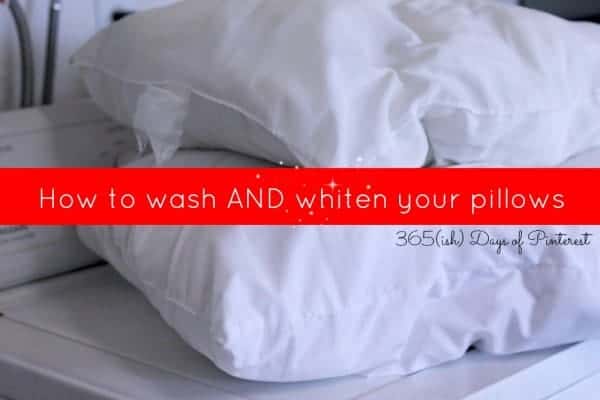 Hats can get very grimy and smelly when they sit on sweaty heads all day, but it takes so long to get the bill shaped "just right" that it can require serious hostage negotiations to get them into the wash. Make it easy and Wash hats without ruining their shape with this handy trick.
Even the washing machine needs cleaning once in a while, especially if your "laundry room" is your garage. Read how to clean a top loading washing machine here.
People love their front loading washing machines, but one of the chief complaints is the nasty, moldy smell that starts to ruin your loads of laundry. Find out how to clean a front loading washing machine and fix that issue for good!
Instead of buying box after box of dryer sheets, try these DIY "forever" dryer sheets and use them over and over again.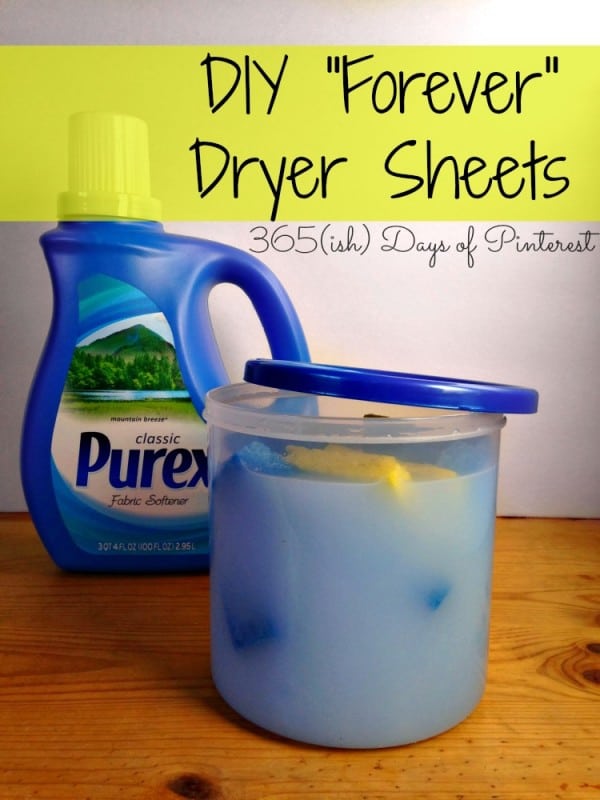 There's nothing worse when doing laundry than realizing your favorite dress got thrown in the dryer and is now two inches shorter than it used to be. Try this trick to "unshrink" clothes after washing!
If you are trying to save energy or it's just too cold to go outside, make this hidden clothes line in your laundry room and hide the mess when you're not using it.
Another great way to hang clothes that can't go in the dryer is using a ladder laundry rack like this one!
Where DO all those lost socks go anyway? This cute lost laundry board is both practical and pretty for your laundry room!
Get your ironing board out of the closet and handy in the laundry room with a pretty ironing board hanger like this.
Set up a stain station with everything you'll need for getting out stubborn stains. This DIY Stain Remover is one of the best for any kind of grease stain!
With all these laundry tips, you're bound to find something that will make the chore a little easier, right? 🙂