This post may contain affiliate links. Please see my full Disclosure Policy for details.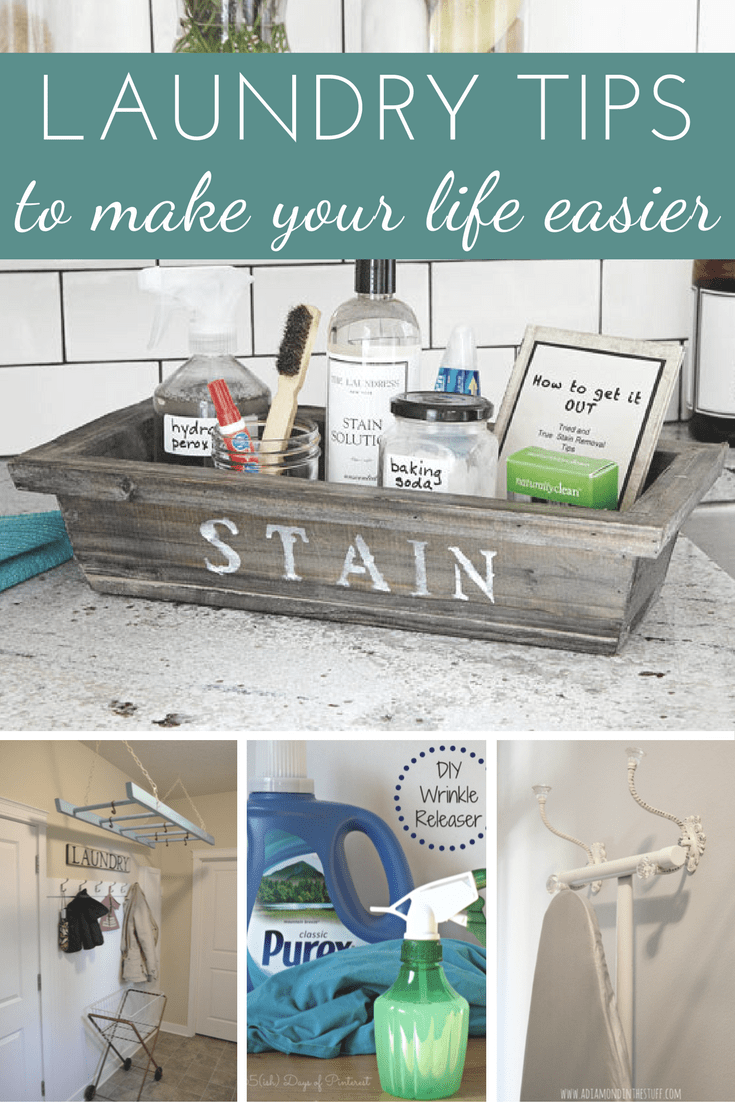 16 laundry tips to help you clean difficult to wash items, update your laundry room, or tackle tough stains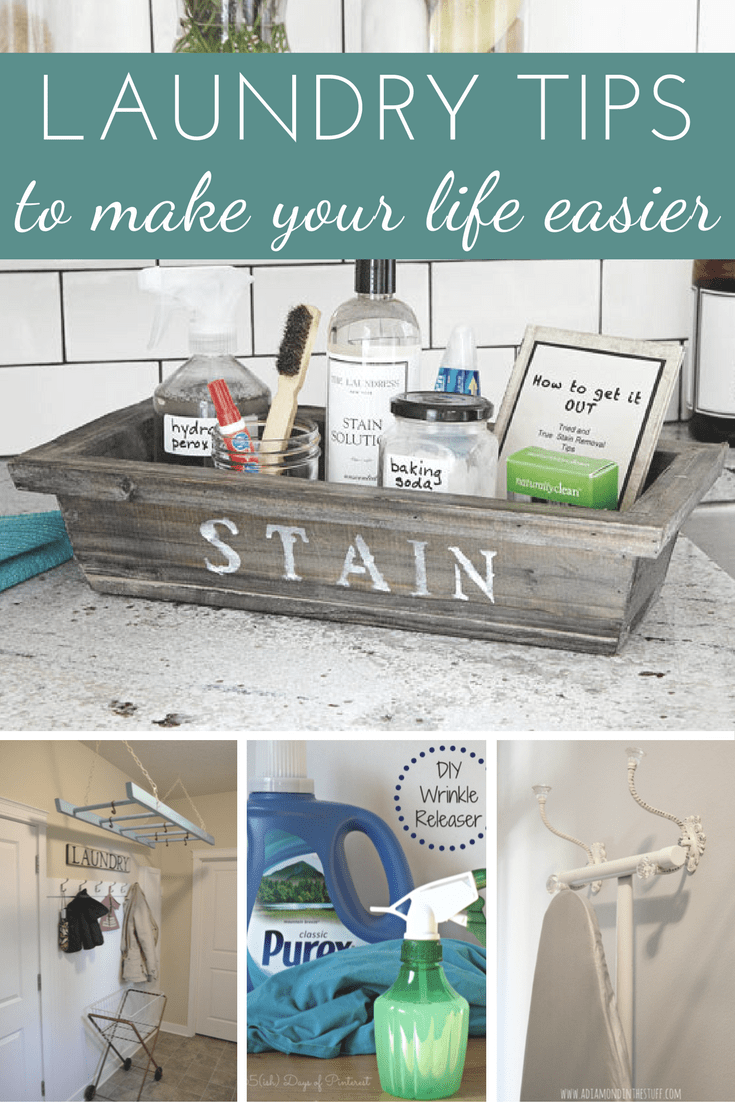 Laundry is a never-ending chore. Some chores give you the satisfaction of not needing to be immediately repeated, like cleaning the sinks or wiping down the mirrors. At least you get a few days before it becomes necessary to wipe everything down again. But not laundry. Laundry OWNS you. It mocks you while magically reproducing in the dirty clothes hamper at night. I've collected some great tips for making the task of laundry just a little bit easier-or at least done in a nicer laundry room. 🙂
Have a little one who likes to store things in his pocket? You'll probably need to know how to get melted crayons out of clothes eventually, if you haven't experienced that joy already.
With all these laundry tips, you're bound to find something that will make the chore a little easier, right? 🙂