This post may contain affiliate links. Please see my full Disclosure Policy for details.
How do you celebrate the day of your birth? With an awesome birthday cake, that's how! Go for gorgeous, decadent, or creative-just be sure to eat more cake! 🙂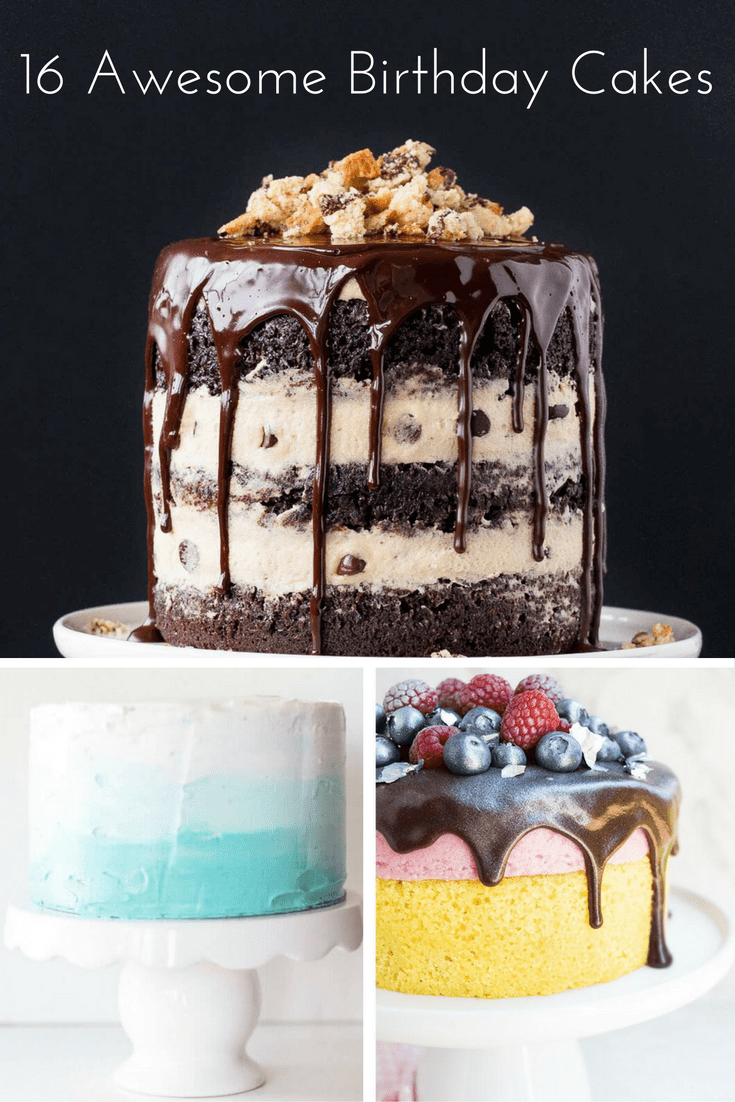 It's my birthday today! I'm celebrating thirty-don't-want-to-think-about-it-but-perilously-close-to-forty years of life by sharing a collection of delicious birthday cakes with you. I will always choose cake over pie or any other form of dessert (with the exception of chocolate chip cookies AKA manna from Heaven.) Putting this list together made me want birthday cake every day for the next several weeks! Just ask my husband-I love to draw out my birthday into more of a birthday WEEK, so maybe I can get away with more than one birthday cake this year. 😉
Cookie Dough Chocolate Cake from Liv for Cake (let's just be honest- ANYTHING from her site is amazing. Seriously.