This post may contain affiliate links. Please see my full Disclosure Policy for details.
Get your home tidy and uncluttered with this free printable KonMari checklist. It will help you work through your home quickly and easily!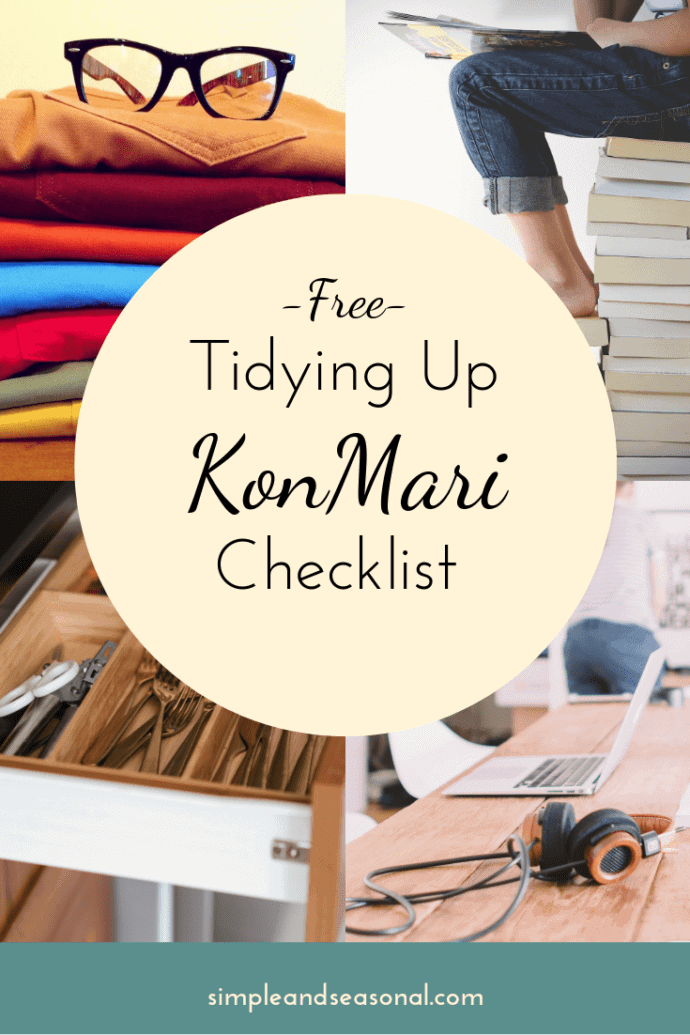 If you have Netflix or use social media at all, you've probably seen the new show everyone's talking about: Tidying Up with Marie Kondo. Her book, The Life Changing Magic of Tidying Up, was all over social media in 2012. The idea behind her method is to tidy your home in an orderly way. I'm already a regular purger, but I really love the methodical way the KonMari method addresses an entire home. Making space and giving things a place to belong is so satisfying. Having this Tidying Up KonMari Checklist is a huge help as you go through the process.
The KonMari method begins with clothes, moves to books and papers, then miscellaneous items (the kitchen falls into this category, which is a huge one) and finally sentimental things. The goal is to pull everything out and then touch one item at a time, keeping only what "sparks joy" for you. At first it sounds a bit weird, but the "spark" is just the way you react to something. If it's something you love and use regularly, or has a joyful sentimental value, it's worth keeping. It's worth giving a space in your home! If not, it's time to get rid of it and make room in your life.
When I was in high school and college I worked in retail. For one year, I worked in the Disney Store. It was there that I learned how to fold clothes for display. The KonMari method for folding is so similar to what I learned to do with a folding board that I'm not sure why I never applied it at home. The biggest difference is that at the store we displayed clothes stacked on top of each for easy sizing. At home, it makes much more sense to store clothing standing up. Now my boys can easily see all their t-shirts and shorts at a glance.
Going through their drawers was eye opening in that I could clearly see who needed new clothes and who didn't. We tossed out a bag of old or rarely worn items and then folded what was left. Charlie has no need for shorts or shirts. Henry, on the other hand, desperately needs some new clothes! But neither of them need pajamas as much as they thought they did. Now we all know what's in our drawers with a simple look.
Don't think that you need to "tidy" your entire house in a week. It's can be a huge project, and taking everything out to sort through it will make a big mess. Think of Day 1 just as the day you begin sorting clothes. I sorted through my boys' dressers in one day, and then the next day I started on my own. Use the checklist as a guide to keep you on task rather than a to do list that has to be accomplished by a certain day.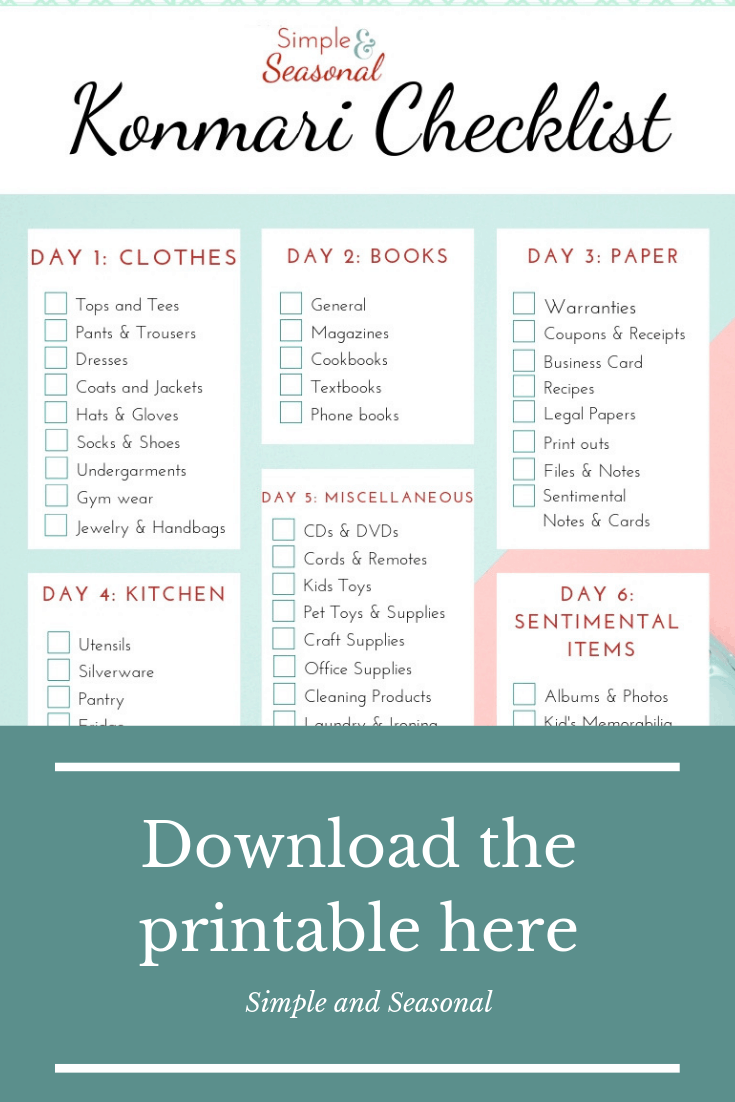 Click on the image above to download the PDF printable checklist! And if you have a lot of clutter bagged up and cleaned out of the house then try having a yard sale! It's a great way to get a little of your investment back on your things. You can then donate the rest to your local thrift store. Click here to read how to have a successful garage sale!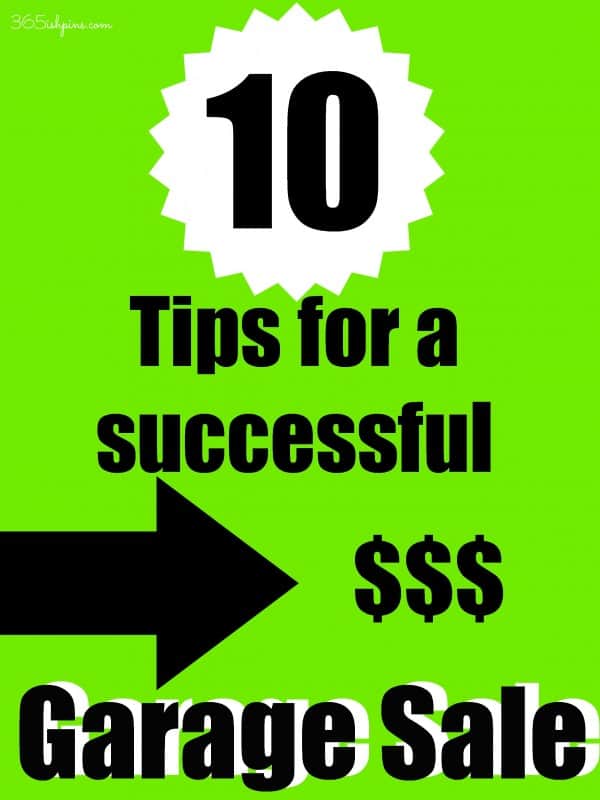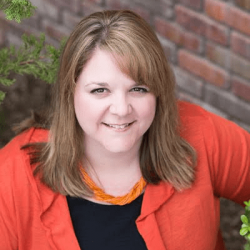 Latest posts by Nicole Burkholder
(see all)