This post may contain affiliate links. Please see my full Disclosure Policy for details.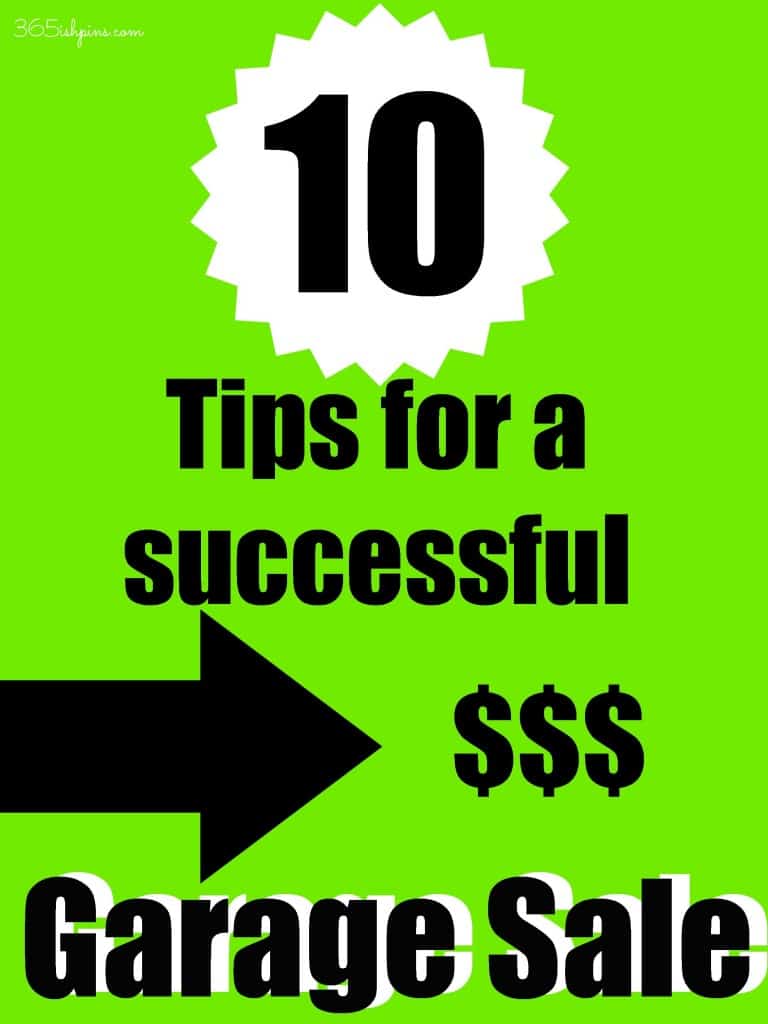 By now, the weather should be nice just about everywhere in the good ol' USA-even in the states that were getting snow just last month. At least I hope so. If you are still under three feet of snow in May, you'd better be living in Alaska! We pay for it with the cost of living, but I really do love Southern California! So now that the weather is just right, it's time to make some extra money and have a garage sale (otherwise known as yard sale, tag sale, rummage sale, etc.) Here are 10 easy tips to help make yours successful (read $$).
Secrets of Garage Sale Success
1. Collect items all year long.
Get into the habit of regularly putting things away in a "garage sale" box throughout the year. If you come home from the store with something new, find something old to put out for sale. This will keep your house from looking like it should be on an episode of Hoarders. 🙂 Plus, you'll stock your sale with all sorts of great stuff, which turns into "free" money! A week or so before your sale, go through all your closets and cupboards one more time. Be honest-have you used it lately? If not, sell it. Exception: If it's broken, missing pieces, or stained, just throw it away. No one wants your trash!
2. Prepare thoroughly.
Choose a weekend that's not a holiday and the weather is nice. Most sales are usually in the spring. A Saturday sale is usually best. As a shopper, I'll skip garage sales that are Friday/Saturday because by Saturday morning when I'm out all the good stuff is already gone. Besides, who wants to do all that work twice?!?
If you can, clean out your garage and set up tables a few days before the sale. Borrow tables so you can have everything organized and off the ground. If you have a hanging rack or can rig something up, use it for nicer items like dresses, coats and suits. Things that are displayed will sell! Post an advertisement for your sale on Craigslist and Garage Sale Finder. Don't bother with a paid ad-they will eat into your profits and most people don't read them. Buy plenty of poster board for good signs and you'll be fine. Lastly, have at least $25 in small bills and quarters for making change.
3. Price wisely.
Make sure you price an item in that "sweet spot" that leaves you enough room to negotiate down and still make some money. If you price too high, you will turn people off completely. They won't even bother asking you to go down in price. Then again, you don't want to just give your stuff away-you're doing this to make money, after all! 🙂 Here are a few guidelines I use when pricing items:
If it's brand new (still in the package) price it at 50% of the original price tag

All clothes are .50. This saves you from having to price each item of clothing individually. Trust me, people will buy more.
Linens (towels, wash cloths) will sell for .50-$1 depending on the size
Blankets and bedding sell for $1-$5
Price kitchen items like mugs, glasses, plates, etc at .50-$1
Home decor will vary in price based on size, item and how dated it may be
Shoes can be priced for $1
Price toys according to value-think 10% of original purchase price
The 10% rule works for furniture, too
If you can't part with designer items for so little, look into eBay or consignment sales. But remember, they are taking up space!
4. Hang signs everywhere.
Purchase neon colored poster board (all the same color) and cut it into fourths. You only need one or two words per sign and an arrow. No one can read a list of things for sale or your full address while driving by at 40 mph! I will usually go in together with a couple other people so we can advertise HUGE SALE on our signs. Just place a sign at every possible intersection and make it obvious where drivers need to turn.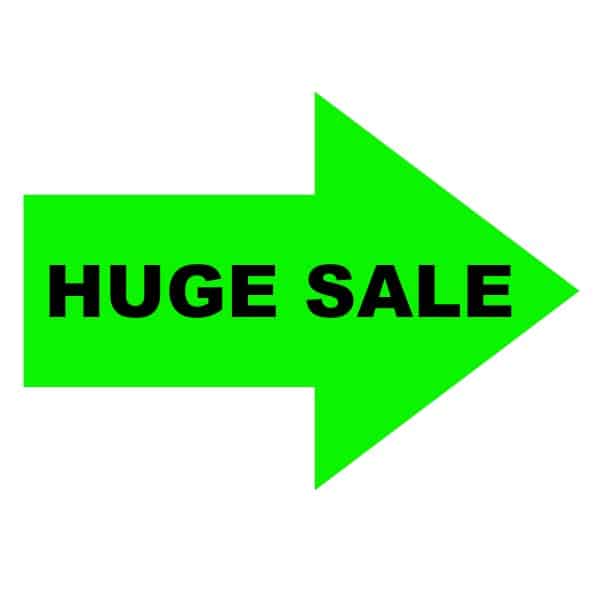 5. Start early.
I know, this is the worst part. But you have to be set up and ready to go by 7 am if you want to sell your stuff-especially furniture. Professional shoppers are out early filling up their trucks with large items. But, if you have all your treasures on tables and ready to go, all you have to do is pull your tables out of the garage and wait for the hoards to arrive en masse. 🙂
6. Have a "checkout" station.
If you are working out of a garage, keep your table set up at the top of the driveway at the entrance to your garage. If you are outside in the open, set up a canopy or something to make it obvious where people need to go to pay. Be sure to have a money-box or something secure for your cash. Also, it's nice to have a collection of bags for people to carry all their loot. 🙂
7. Watch for thieves.
This is sad, but true. A couple of years ago I had a lady take a brand new wireless router of the box and put it under a pile of clothes. Then she just walked off towards her car! Fortunately, another shopper noticed her leave and pointed her out to us. We chased her down before she could drive off and shamed her into returning the router. I took a picture of her license plate just in case. Since then, I always keep higher priced items like electronics and jewelry close to the checkout station where I can keep an eye on them.
8. Sell goodies at checkout.
People are always hungry when they are out shopping garage sales. If you have a box of donuts on the checkout table, they will sell! The same goes for cans of soda on a hot day. Just don't spend too much money buying the snacks. If you don't want to be stuck with it when the sale is done, then don't buy it. Have your kids run the snack table-it's a great way to practice working with money, making change, and learning to interact with "customers." These cowboy cookies taste great and the recipe makes a HUGE batch, so you wouldn't need to double it.
9. Slash prices at noon
Unless you're still busy! Usually, traffic will drop off by noon and you're getting the people who are looking for drastically reduced prices. Just tell people everything is half off the sticker price. Remember, if it doesn't sell you still have to deal with it! 🙂
10. Donate your leftovers.
When you are done with the sale (usually by 2 pm at the latest around here) box up all the leftover items and go straight to the nearest donation center. Do not pass GO. Do not collect $200. 🙂 You get the idea-if it goes back into your garage, you have defeated the purpose and you're really not going to want to deal with it later. Don't forget to pull down your signs while you're out.
Now you can relax and count your hard-earned money! Remember, even if you don't make hundreds of dollars, you have more money and less stuff than you did when you started. If you are looking for some tips about how to SHOP garage sales, check out this post I found on White House Black Shutters I agree with all her tips! 🙂 Do you have any tried and true methods that have worked for you over the years?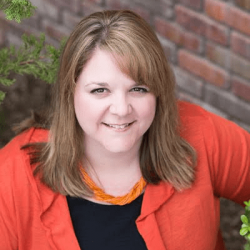 Latest posts by Nicole Burkholder
(see all)