This post may contain affiliate links. Please see my full Disclosure Policy for details.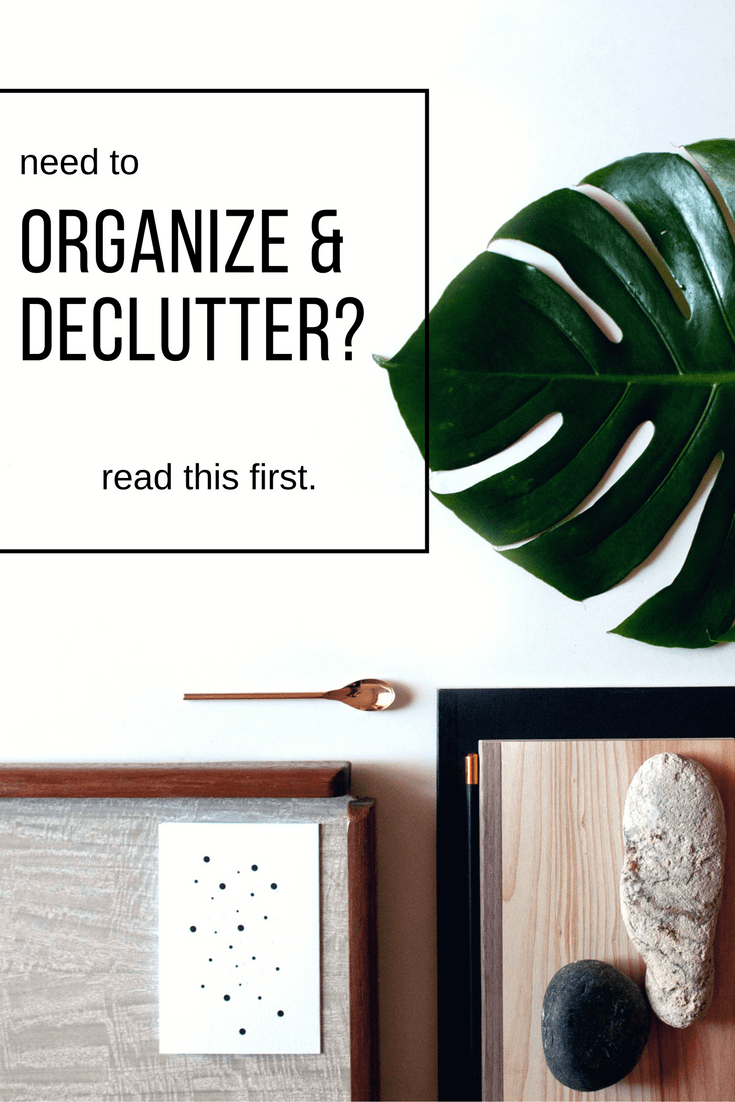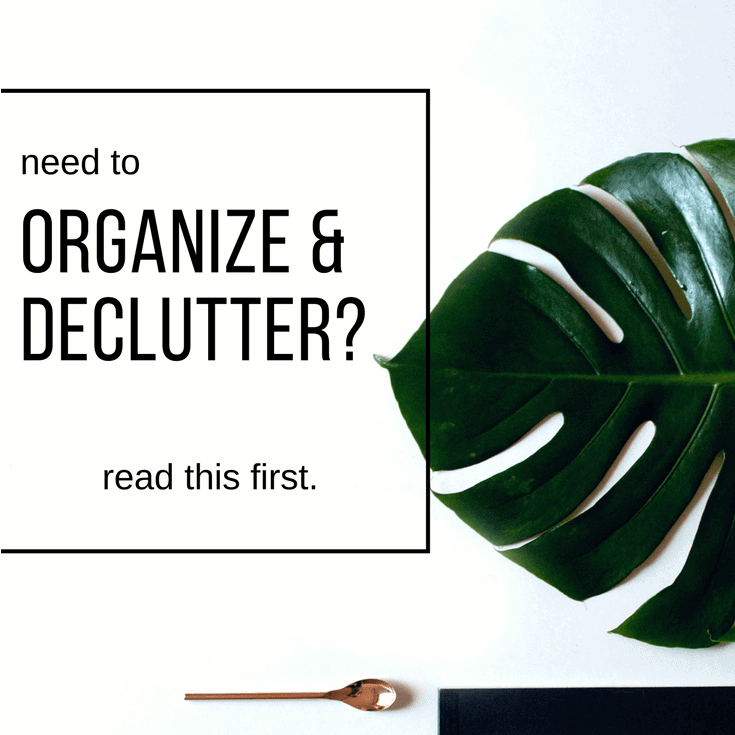 There's something about an empty drawer. The promise, the clean slate, the fresh start…it's like a new beginning. Call me crazy, but I really do like moving. I love the opportunity to pull everything out of every cupboard, drawer and closet. It makes me feel like I'm organizing like a pro. I enjoy purging with the motivation of "Do I really want to pack that and carry it with us?" And then, you do it again at the new house, this time with the question, "Do I really want to find a place for this kitchen gadget/bag of half-used birthday streamers/set of dishware I never use…"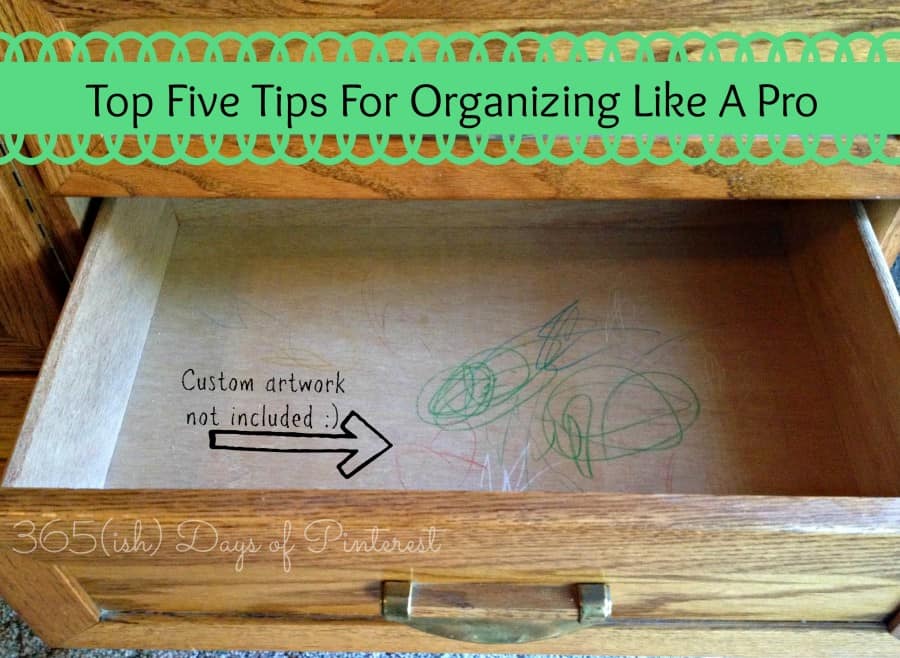 No, I am not moving. But I did move nine times in the first five years we were married. So yeah, I got pretty good at it. And the other day, I walked into my room and discovered Charlie had completely emptied one of my drawers. Nightgowns and lingerie were strewn across my bedroom floor. In exasperation, I picked everything up and tossed the pile on my hope chest to deal with later. This morning, I yanked open the drawer to put away my nightgown and it was completely empty. I was struck with a strange feeling of anticipation and promise, rather than irritation. OK, I was slightly irritated about having extra work to do, but I do get such a feeling of accomplishment and satisfaction from taking control over a tiny corner of my life. 🙂 So allow me to share some of those "good feelings" with you.

5 Tips for Organizing Like a Pro
1. Just Start.
Organizing can be a daunting task, especially if you've let things go for a while. Don't focus on the big picture (the entire house, the garage, the bedroom, etc.) Choose a small area to begin with, like the closet, or the dresser. If that's still too overwhelming, choose the closet floor or only one drawer. Just pick something, don't get distracted, and do it.
2. Empty it Completely
You can't get through any project without starting from zero. Trying to organize what you have as you pull it out will only end in frustration as you run out of places to set things down until you know what to do with them. So empty the drawer out onto the bed, or pull everything off the closet floor so you can start with a totally clean slate.
3. Start with Three Basic Piles: Keep, Toss and Sell
This is just a broad, initial organizing tactic. You'll go through your keep pile in more detail later. For now, fill up those trash bags with anything without value. But be careful! You'd be surprised what can sell at a garage sale. (Read more about running a successful garage sale here!) An odd dish with no match will still appeal to someone-as long as it's not chipped or broken. Some long-forgotten shirt in the back of your closet may be outdated, but if you can get .50 out of it, don't throw it out! Toss it in the Sell box! Those .50 items can really add up quickly! But, if it's stained, ripped, broken, dirty beyond repair, expired or useless, then toss it!
4. Organize the Keep Pile
Now that you've purged your "target zone" of trash and filled up your Sell box with things that will make you some money, it's time to go through that Keep pile and determine what actually needs to go back in and what needs to find a home elsewhere. This will also act as a second filter. When you're wandering around the house trying to decide what to do with the blender you found in your bedroom closet, it may occur to you that you don't really need it after all. There's another money-maker for the Sell box! So fold everything neatly and put it back in the drawer, or wipe down all the dishes and put them back in the cupboard. Whatever your target zone is, fill it back up neatly with only the items you've determined to keep.
5. Clean up and do it Again
Put away what's left where it belongs and choose a second target zone. You don't need to do this all in one day, one weekend, or even one month. But if you're consistent about finishing one small area per day, I bet you'll find you've organized your entire home in one or two months' time. And it wasn't an overwhelming task that left you exhausted and frustrated. In fact, since you're now organizing like a pro, your friends may ask you to come do their house next! 🙂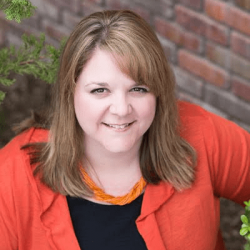 Latest posts by Nicole Burkholder
(see all)