This post may contain affiliate links. Please see my full Disclosure Policy for details.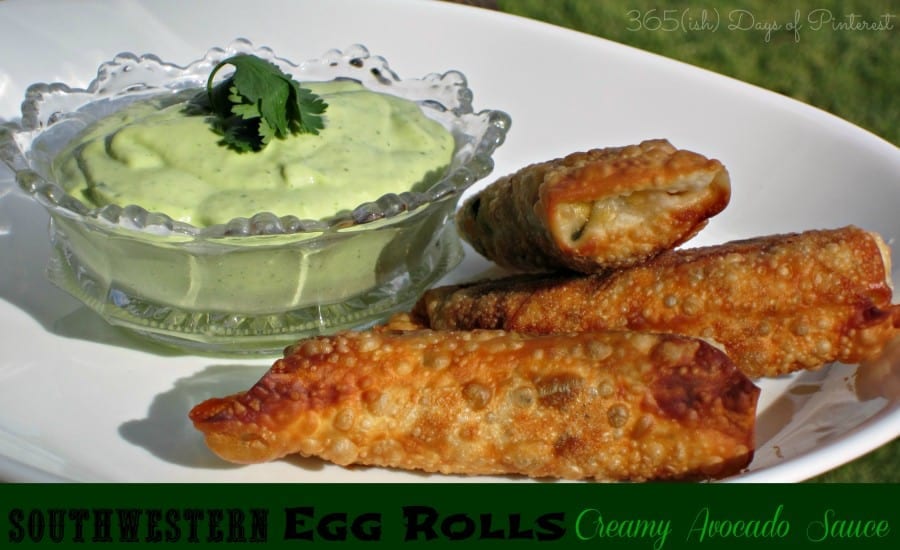 My husband was going through some of my old posts the other day and came across these Southwestern Egg Rolls. I made them last Thanksgiving as an appetizer. He asked me to make them again, so when it was time to make a meal plan for Labor Day, I added these to the menu. When I went back to my original post about them, I was mortified. I committed a REALLY big blogging no-no. Not only did I use someone else's photo, I also just copied and pasted the recipe straight from their blog! Now, bloggers love when you share their recipes and posts, but they want traffic. So even though I linked to them and gave credit, in essence, I stole their traffic by using their photo AND recipe word-for-word. Fortunately, it was early on in my blogging "career" and my tens of followers probably didn't matter to them anyway. 🙂 I have fixed that problem by using their photo but only including part of the recipe. You have to click over to their site to see the rest of it now. Phew! AND, this time around I changed quite a few things, so it's safe to call it my own recipe, inspired by a pin.
Now, onto MY recipe. In a post with MY photos. Like a decent and well-informed blogger. (Hey, you learn and grow with experience, right?)
Southwestern Egg Rolls & Creamy Avocado Sauce
Ingredients
2 cups frozen corn, thawed
1 can (15 oz.) black beans, drained and rinsed
1 box (9 oz.) frozen spinach, thawed and squeezed dry
2 cups shredded colby-jack cheese
2 (4 oz.) cans diced green chiles, drained
4 green onions, chopped
2 tbsp taco seasoning
2 packages (16 oz.) egg roll wrappers
Oil for frying
Directions
In a large bowl, mix together corn, beans, spinach, cheese, chiles, onions and seasoning
Scoop 2 tbsp of filling onto the bottom third of a wrapper. Starting at a corner, roll over the filling, tucking in the sides as you continue to roll. Wet your finger tips and run over the seams to seal.
In a frying pan, heat an inch of oil on med-high heat. Add a few egg rolls to the oil. Leave plenty of room between each one (I did four at a time). Cook on each side for about 30 seconds, until golden brown. Remove from heat and drain on paper towels.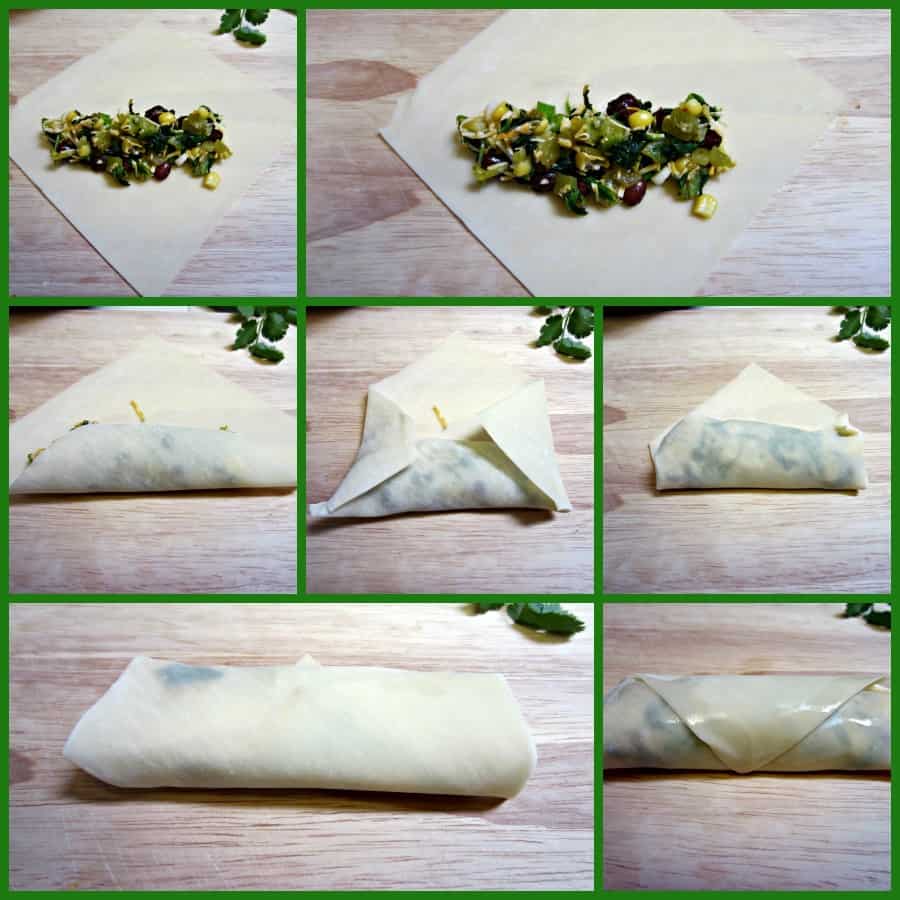 Creamy Avocado Sauce
1/2 cup mayonnaise
1/2 cup sour cream
3 tbsp buttermilk (make your own by mixing 1 cup milk with 1 tbsp lemon juice and let it sit for 5-10 minutes to sour. Freeze the leftover buttermilk in an ice-cube tray for later)
1/2 tbsp olive oil
1/2 tbsp lemon juice
1 green onion chopped
1/2 cup cilantro, chopped
1/4 tsp salt
1 avocado, pitted and peeled
Place all the ingredients in a blender and pulse until smooth. Serve immediately. Mmmmm!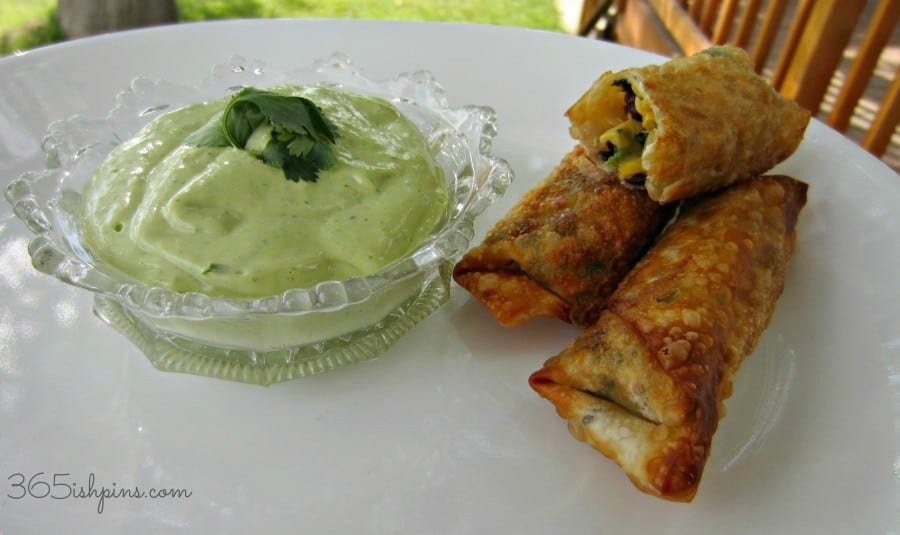 Linking up to Weekend Re-Treat, Family Fun Fridays, Weekend Wonders, DIY Sunday Showcase, Marvelous Mondays, Tasty Tuesdays, Get Him Fed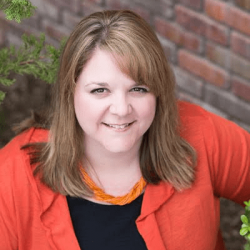 Latest posts by Nicole Burkholder
(see all)