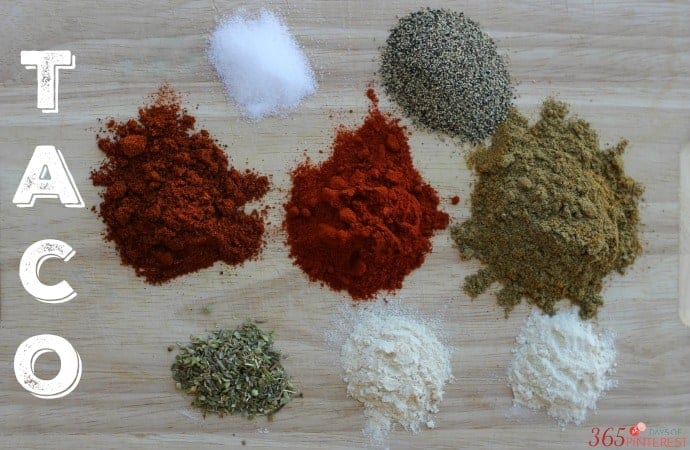 Tacos are a regular item on the menu in our house. Technically, we have tacos wrapped like burritos (because they are much neater) with refried beans added to the meat to make it stretch to feed more hungry mouths. Any way you look at it, I am using a lot of taco seasoning every month. I don't know why I kept buying the seasoning packets at the store. Maybe because it's easy to grab one and they aren't that expensive. But after a while, they do add up, and more than once I've opened the pantry to get out the little McCormicks envelope only to find I'd already used up the last one. Besides, making something fresh is always better than buying a packaged version that's full of preservatives!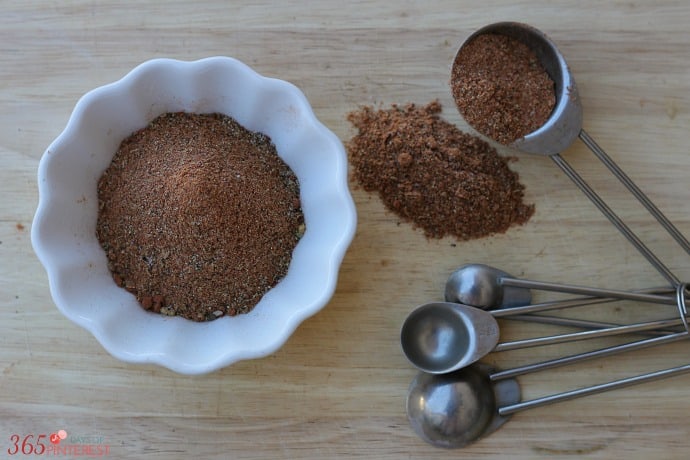 Well, necessity is the mother of invention and after doing it enough, I've found a blend of spices that works and started just mixing my own taco seasoning. I won't lie, a few of our taco nights have been plagued with wails of, "It's TOO SPICY!" and "I need more milk!" and other nights I ended up with bland-tasting ground turkey or beef. But trial and error has led me to this particular blend of spices and Taco Tuesday (or Thursday, Friday, Saturday…) is once again a happy night in our house! 🙂
Homemade Mild Taco Seasoning
Ingredients
2

tsp

onion powder

2

tsp

garlic powder

2

tsp

oregano

4

Tbsp

1/4 cup cumin

2

Tbsp

chili powder

2

Tbsp

paprika

2

Tbsp

black pepper

2

tsp

salt
Instructions
Mix spices together in a bowl until well combined. Store in an empty spice jar or other airtight container.

To use, add 2 Tbsp of mix to 1 pound of meat

Makes enough seasoning for 6 pounds of meat
I love the earthy flavor of cumin, so it's my heavy hitter. If you want to amp up the heat, add more chili powder or add some red pepper flakes to the mix. For a smoky flavor, used smoked paprika or add heat and smokiness with chipotle powder. Many grocery stores now have a bulk section where you can purchases spices by the spoonful instead of entire jars of things you'll never use! I LOVE the bulk section for making my own spice mixes! If you don't have that available at your grocery store, check the "ethnic foods" aisle. Usually you can find all of these spices and more in small envelopes meant for single use. It's much cheaper and you can get a wide varieties of peppers this way!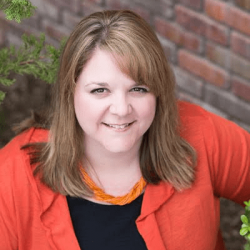 Latest posts by Nicole Burkholder
(see all)