This post may contain affiliate links. Please see my full Disclosure Policy for details.
Try something different for your next BBQ and make BBQ pulled pork bratwurst instead of a boring hot dog! The crunchy slaw pulls it all together!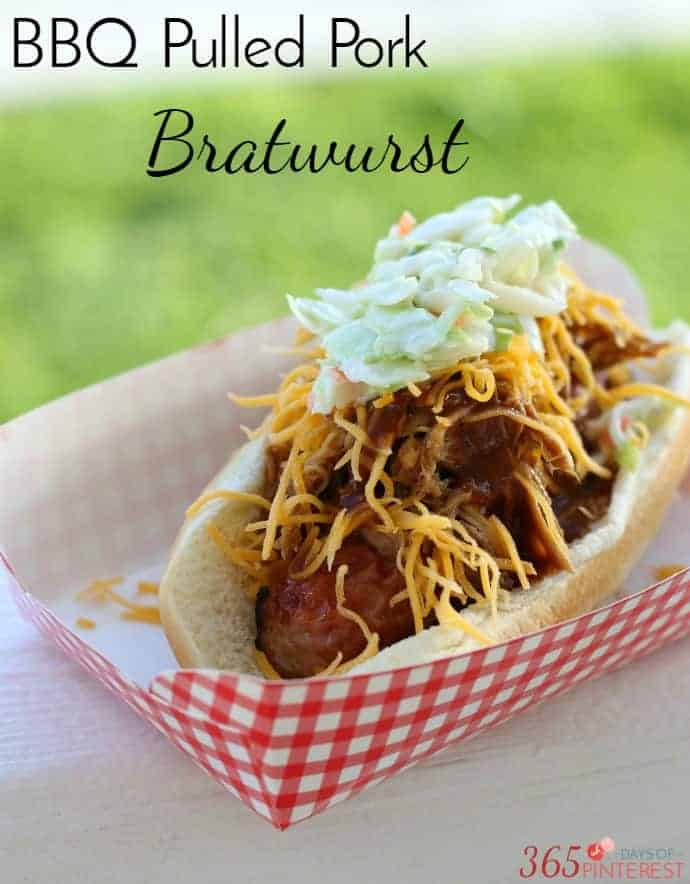 This morning we woke up to snow.
Well, our friends and family in Colorado woke up to snow. And they shared it on Facebook, which I saw when I woke up today. Which is exactly the way I like to enjoy snow-from very far away while sipping iced coffee and hosting backyard BBQ's. 🙂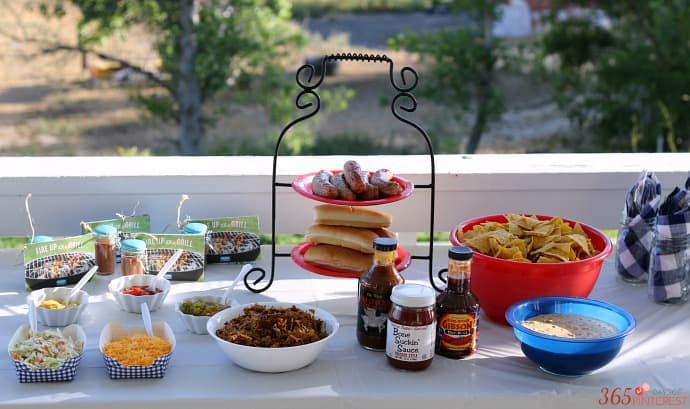 We invited some good friends over for a BBQ to thank them for always watching our kids when we need a free sitter. 🙂 Sadly, we got rained out.
The whole weekend was stormy and icky. So we rescheduled and decided to combine our family birthday gathering for Herschel with our BBQ!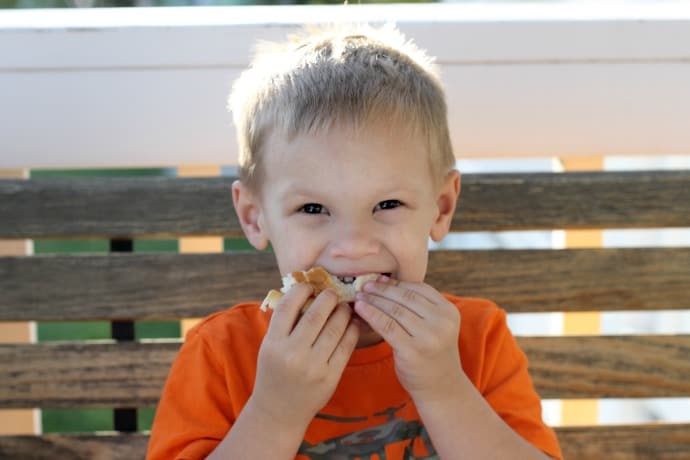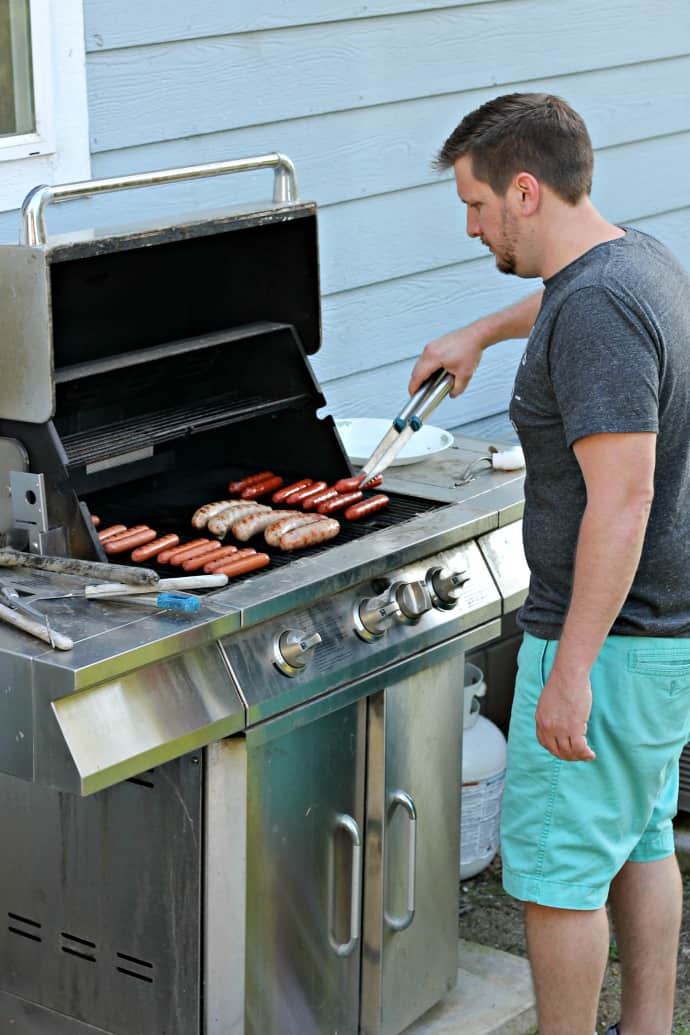 The kids just had regular hot dogs, but for the adults I wanted to try something new. I picked up some turkey bratwurst (perfect for throwing on the grill) and started thinking about creative toppings.
I had just made a huge pork roast in the slow cooker earlier in the week and had loads of leftover meat in my freezer. Why not try a pulled pork bratwurst?
I set the table with the brats, buns and pulled pork and then added cheese, coleslaw and three different kinds of delicious BBQ sauce. You cannot skip the coleslaw when you're doing something like this!
It adds such a nice crunch and a little bit of acidity to every bite. It's the perfect combination to all that sweet and spicy BBQ sauce!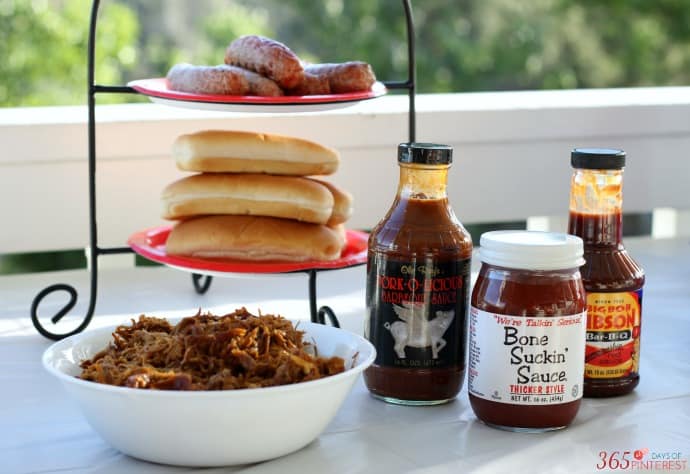 There's nothing like a table full of yummy food to bring everyone together!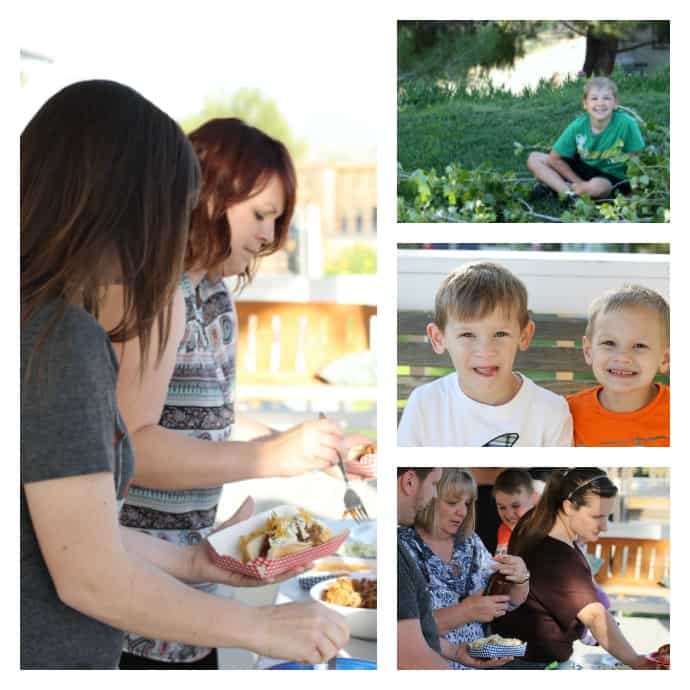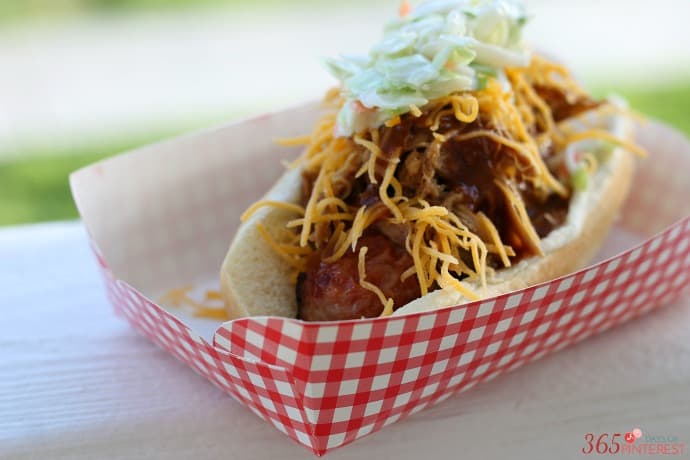 BBQ Pulled Pork Bratwurst
Turkey Bratwurst
Cooked pulled pork (I use any pork roast and cook on low in the slow cooker for at least 8 hours)
BBQ sauce
Shredded sharp cheddar cheese
Coleslaw (I use a packaged cabbage slaw mix and add my own dressing: mayo, sour cream, sugar, salt and pepper to taste)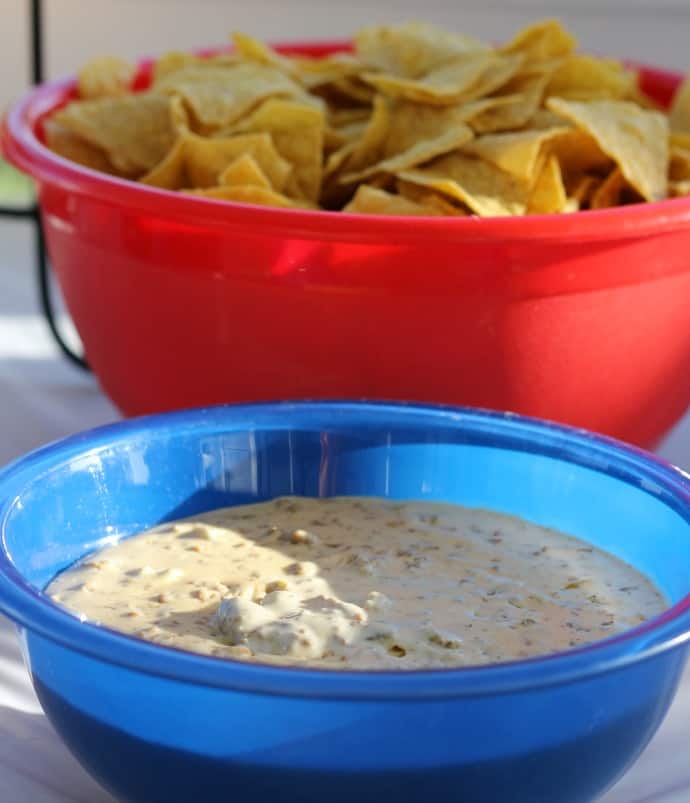 The other thing on the table was this creamy and hearty cheese dip I dubbed Taco Queso Blanco. It didn't really go with the BBQ flavors, but chips and dip are certainly BBQ or party appropriate, right? 😉 Either way, you're going to want to try this.
Taco Queso Blanco
1 pound ground turkey
2 tbsp taco seasoning
1 1/2 pounds white American cheese, cubed (I found it in the deli at my grocery store)
1 cup heavy cream
1 can (4 oz.) diced green chiles
In a skillet, brown the ground turkey and drain if necessary. Add the taco seasoning and mix well. Remove from heat.
In a large sauce pan over low heat, add the cheese and heavy cream, stirring until melted and smooth. Remove from heat and mix in the diced chiles.
Pour the cheese mixture over the ground turkey and mix well.
Serve immediately or keep warm in a slow cooker. If you do not eat it right away, you may need to add milk to thin out the mixture a bit.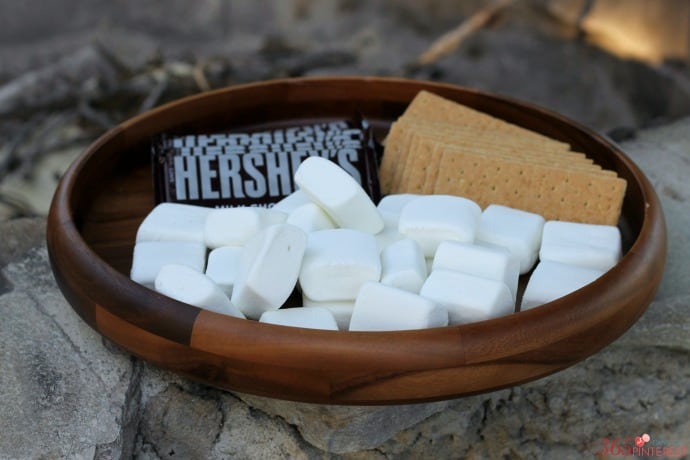 We finished off the night with a bonfire and s'mores. What a great family day!
This post was originally sponsored by Honeysuckle White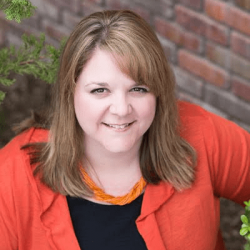 Latest posts by Nicole Burkholder
(see all)