This sandwich is a break from the typical chicken salad sandwich and packed with healthy nutrients. Avocado chicken salad is creamy, fresh and delicious!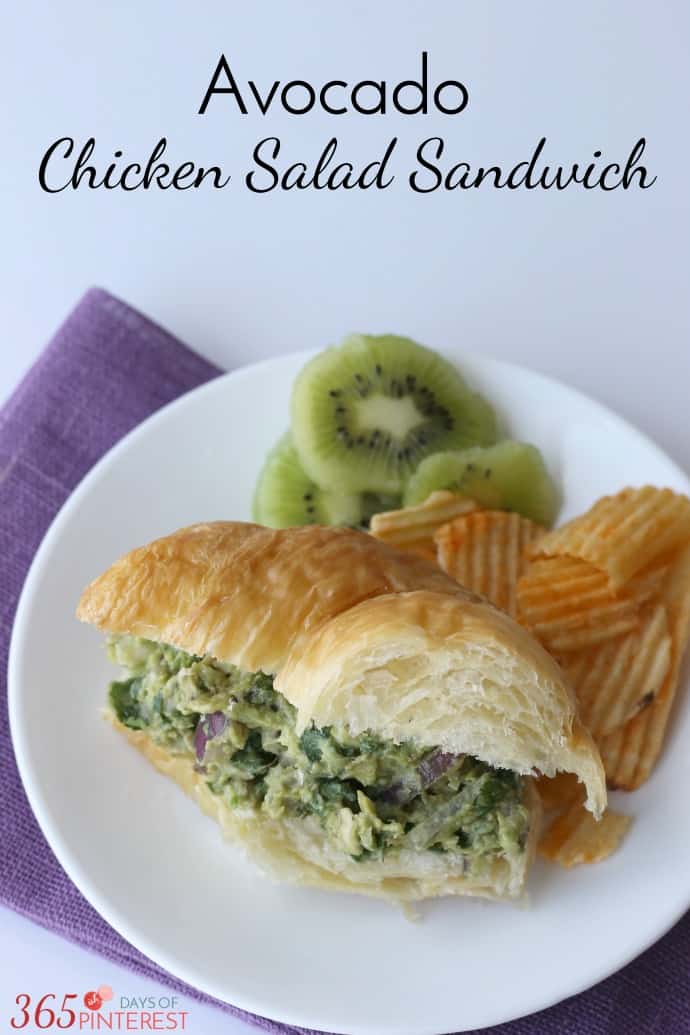 A few months ago I had my friend over for lunch to just hang out and chat about her fun Etsy shop where she sells Tooth Fairy pillows and custom felt art. We didn't really make any formal plans and when the time came for her to come over, I didn't have much in the house. I went rummaging through my refrigerator and pantry (yes, she's that good of a friend that a "rummaged" meal will do) and came up with enough ingredients to make a pretty tasty sandwich! I completely forgot about it until a few weeks ago when she told me that her family has avocado chicken salad for lunch now all the time! I figured that was a pretty good vote of confidence so I made some for myself and figured I should share it with you!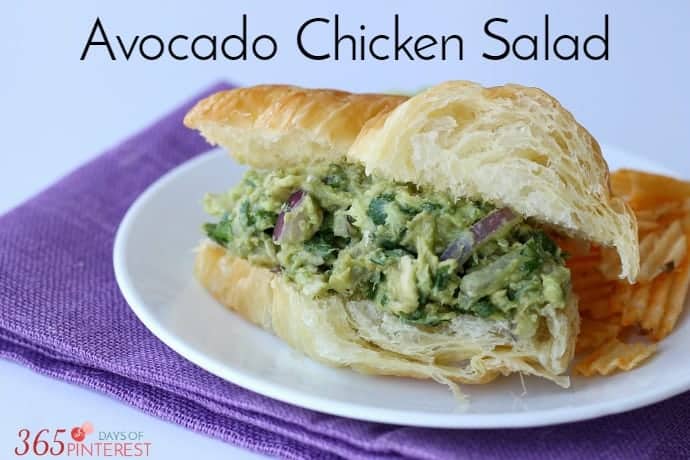 This is a great way to use a rotisserie chicken from the grocery store or use up leftover chicken from another meal. It's also a very healthy meal (OK, if you skip the croissant and potato chips it's a healthy meal.) 🙂 Wrap it in lettuce to go low carb or choose a nutrient-dense whole wheat bread for a filling lunch or dinner.
It's hard to specify exact measurements to make this an official "recipe" so I'll just share the ingredients with general amounts and you can adjust them to suit your tastes.
Avocado Chicken Salad
1 large avocado
1-2 cups shredded cooked chicken
1/4 cup chopped cilantro
1/4 cup chopped red onion
squirt of lime juice
salt and pepper to taste
Mash up the avocado and stir together with the chicken. Mix in the cilantro and red onion and then squirt with lime or lemon juice to brighten the flavors and keep the avocado from browning. Add salt and pepper to taste and serve on croissants, bread or in a lettuce wrap. We used pepper jack cheese for an extra kick! Makes enough for two large sandwiches and a little extra for leftovers. 🙂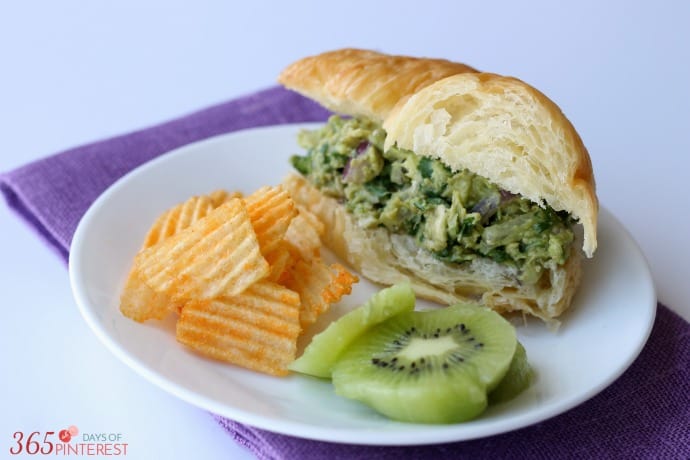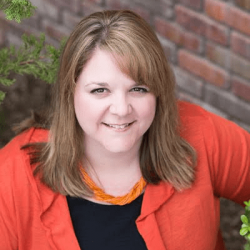 Latest posts by Nicole Burkholder
(see all)