This post may contain affiliate links. Please see my full Disclosure Policy for details.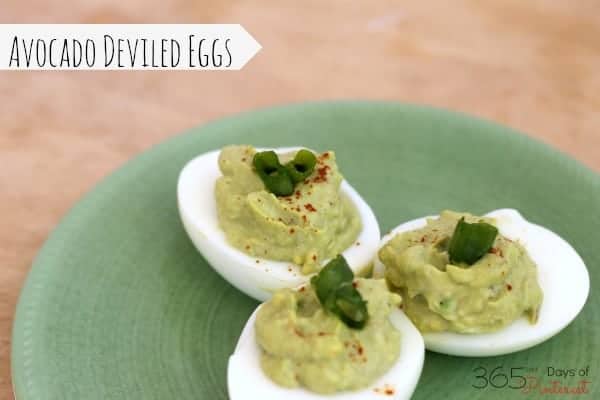 I saw something similar to these Avocado Deviled Eggs floating around Facebook a few weeks ago. My first thought was, WEIRD. But I love avocado and and I like deviled eggs, so I decided to be brave and try them anyway. 🙂 Sadly, the photo was one that had been swiped from a blog somewhere and the watermark was mostly cut off, so I couldn't find the original post to credit. I changed quite a few things anyway, so here's my version of Avocado Deviled Eggs.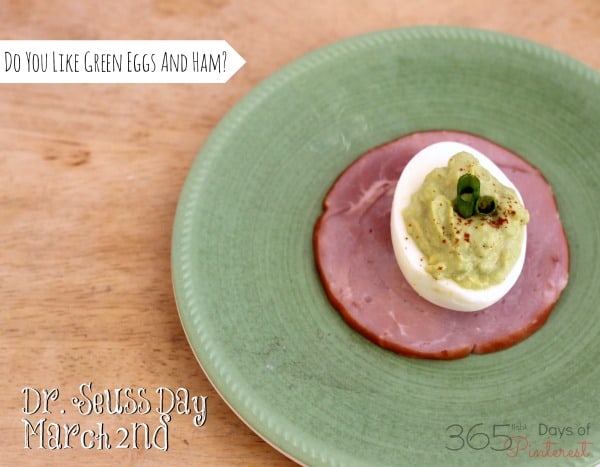 Did I mention these would be perfect for Dr. Seuss Day? Green Eggs and Ham are always making an appearance in March and this is a healthier way to do it than just using food coloring! I added a slice of smoked Canadian bacon with my egg and they taste great together. You could also use bacon crumbled on top, which would be REALLY yummy! I'm really digging these right now because they are a tasty and satisfying low-carb snack!
Avocado Deviled Eggs
Ingredients:
6 eggs, hard cooked (try cooking them in the oven!) and halved lengthwise
3 egg yolks, smashed
1 avocado, peeled and pitted
1 tbsp salsa
1 tsp. lime juice
salt and pepper to taste
paprika and green onions for garnish
Instructions:
1. After hard cooking the eggs, slice in half lengthwise and scoop out the yolks. Set 3 aside.
2. Peel and pit the avocado (I usually halve them with a sharp knife, whack the pit with the knife to pull it out, and then use a spoon to scrape out the flesh.)
3. Mash the 3 egg yolks and the avocado together with a fork until well-blended.
4. Add the salsa, lime juice, salt and pepper to the mixture. (DON'T skip the lime juice! It will keep the avocado from turning brown)
5. Spoon into the empty egg white halves and top with paprika and green onion.
Try them and then tell me what you think!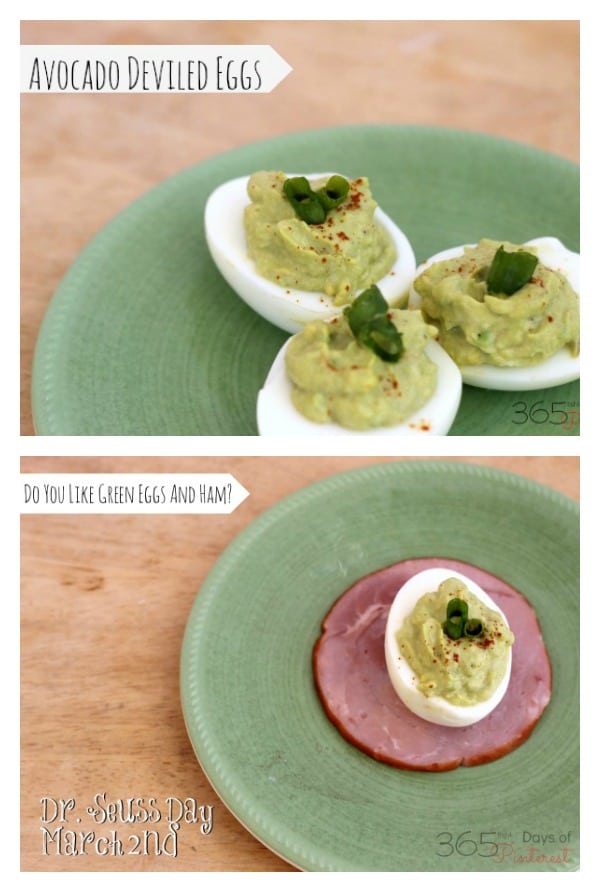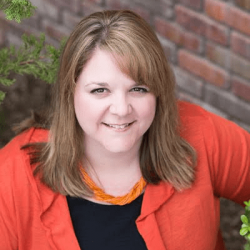 Latest posts by Nicole Burkholder
(see all)