This post may contain affiliate links. Please see my full Disclosure Policy for details.
I don't really like eggs. I don't hate them, but I did as a kid. I tolerate them when necessary, but they aren't my favorite. However, because we are on WIC, we have dozens of eggs in the refrigerator! If I'm doing a lot of baking, I can keep up with them, but they pile up so quickly when you get them by the dozen and use them by the couple! My husband, on the other hand, loves a good hard-boiled egg. When we were first married, I tried to make hard boiled eggs for him. I failed, time and time again. NOW, I'm vindicated, because if you look anywhere online regarding hard cooked eggs, you can see that it is harder than it seems to get them just right. But as a newlywed, I felt like a total failure. So I quit trying at all. No eggs. No more.
The age of Google, Pinterest, and blogging has changed all that for me. I'm no longer afraid to try new things, because someone has already done it, and left detailed instructions-with pictures! We've been watching Food Network's "Next Food Network Star" and I've really taken a liking to Alton Brown. His nerdy, science-based approach to cooking is fun. He has SO much knowledge about food! So if he says it's better to bake your eggs than boil them, I believe it. I found
this pin/blog
detailing his recipe. I liked it the best (there are several pins about using muffin tins to bake the eggs, etc. on Pinterest), because this one had the best details and photos.
Preheat the oven to 325 degrees. Position the oven racks in the center of the oven.
Place the eggs parallel to the bars on the racks.
Place a baking sheet pan in the bottom of the oven (just in case an egg breaks).
Bake for 30 minutes.
When the eggs are done, fill a large bowl with ice water and move the eggs into the bowl.
Peel the eggs as soon as they're cool enough to handle, then return them to the ice water to thoroughly chill. The eggs are easier to peel if they are allowed to chill in the water for at least 10 minutes.
I followed her steps and my eggs turned out exactly like they were supposed to! I did notice that they smell much better than when you boil them. The last time I made deviled eggs, the entire kitchen was stinky all day, and then the refrigerator was just as bad. I also agreed with the assertion that the eggs are creamier. They were soft, creamy, tasted good, and the centers were done perfectly! Try it- I think you'll like it!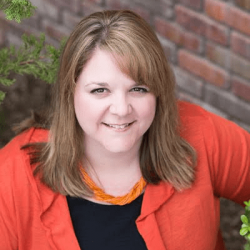 Latest posts by Nicole Burkholder
(see all)