This post may contain affiliate links. Please see my full Disclosure Policy for details.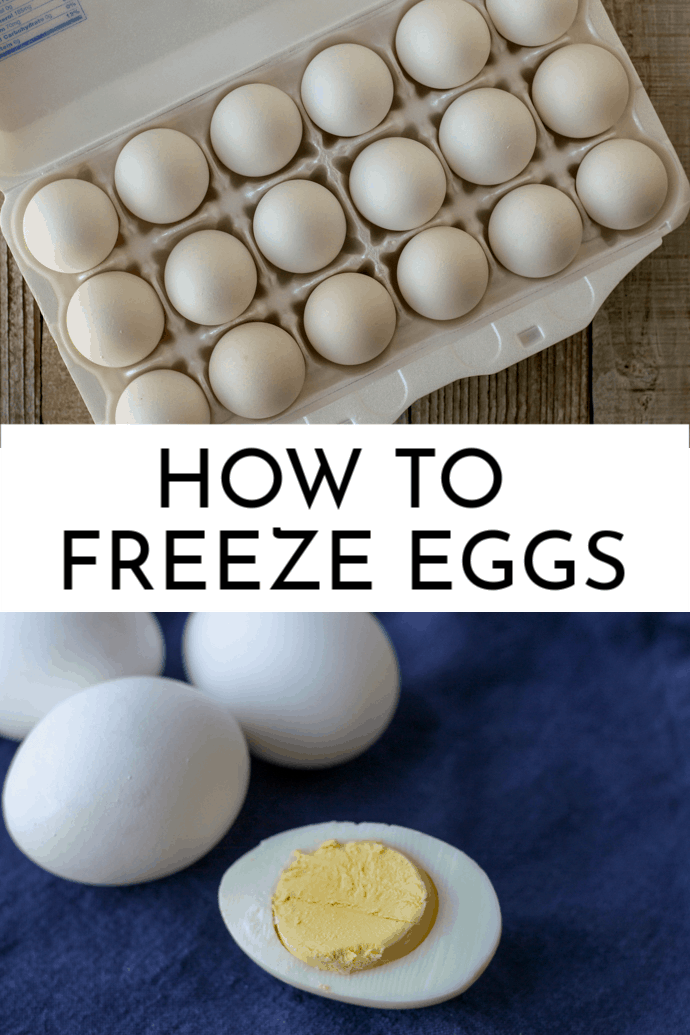 Whether you're stocking up to be prepared, or just want to take advantage of a good sale, use these tips for how to freeze eggs and make the most of your purchase!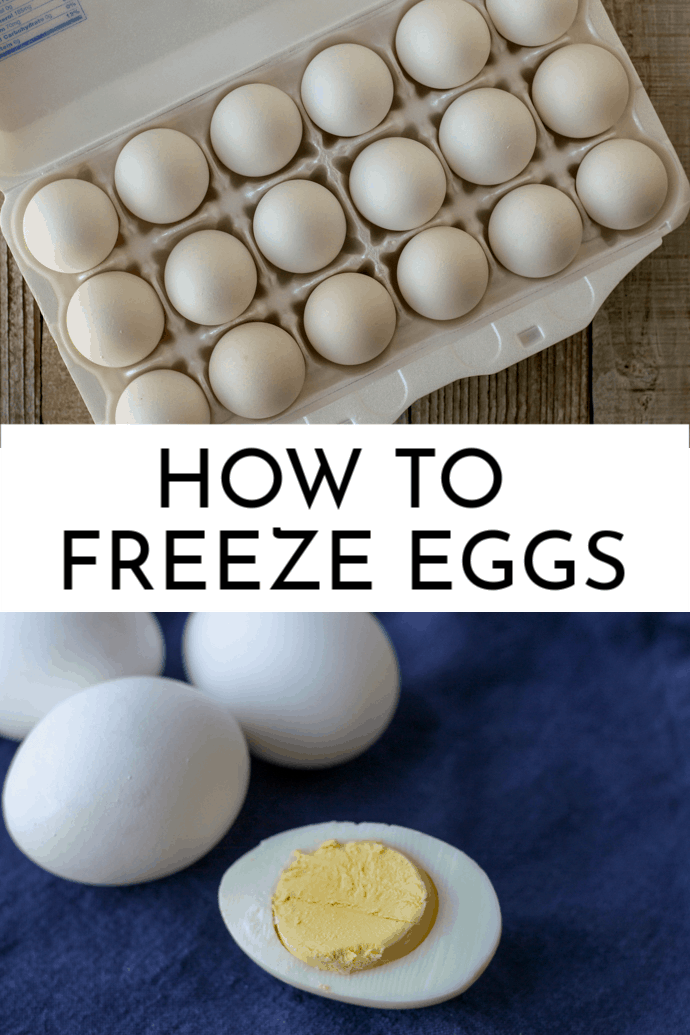 The COVID-19 Corona virus global pandemic has now gotten to the point where it's affecting just about everyone in some way or another. In preparation for the need to stay home, I've been trying to stock my pantry and freezer (within reason- no one need 1200 rolls of toilet paper, people.) Eggs are something that we use all the time, so I thought I would share some tips on How to Freeze Eggs.
Years ago, a friend of mine who bakes a lot (check out her creations on A Homemaker's Heart) shared on her Facebook profile how she freezes eggs. This morning I went scrolling through her posts like a stalker, looking for the details. I found it-all the way back in 2012. How's that for good memory?!? Actually, a good memory would have remembered all the details without looking them up again, but whatever. 😉
What she posted pretty much lines up with what I've done in the past, as well as what the American Egg Board suggests. So you're in good hands with these tips!
Why would you freeze eggs?
Well right now, I'm freezing them so I can be stocked up on fresh eggs without having to make a trip to the grocery store. "Social distancing" is currently affecting just about every aspect of our lives! But when there's NOT a pandemic freaking everyone out, there are times that eggs are on sale, and it's nice to stock up!
How to freeze egg whites
Egg whites freeze beautifully, and they are handy to have for things like white cakes, meringues, or boring healthy omelettes! 😉 To freeze them, break and separate the eggs, making sure to keep the yolks out of the whites. Pour them into a freezer container and label with the number of eggs and the date.
To make things even easier and quicker (both to freeze and thaw) separate each egg white and freeze in a standard ice cube tray. After they are frozen, transfer the egg white "chunks" into a freezer bag and seal tightly.
How to freeze egg yolks
Egg yolks can get really thick and gelatinous when frozen, so you need to do a little more prep to keep them usable for recipes. If you're going to use them for sweets/baking recipes: separate the yolks from the whites and beat in 1.5 tsp sugar for every 4 egg yolks. If you're using them for savory recipes: separate the yolks from the whites and beat in 1/8 tsp of salt for every 4 eggs yolks. Add the mixture to a freezer container and don't forget to label them and mark if they are for savory or sweet dishes!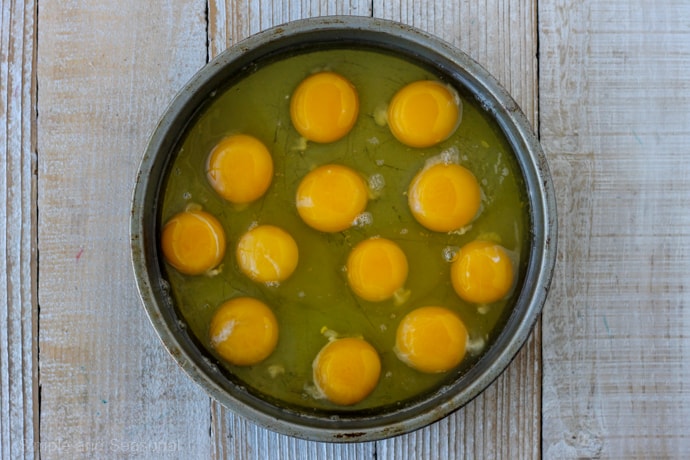 How to freeze whole eggs (uncooked)
Do not freeze eggs in the shell. Instead, crack them into a container, beat with a fork just until blended (don't let it froth up) and then add to a freezer container. You can add salt or sugar, but it's not as necessary for blended eggs as it is with plain egg yolks. Label with the number of eggs and the date.
How to freeze whole eggs (cooked)
Do not freeze hard boiled eggs whole. Cooked egg whites get watery, rubbery and gross when frozen and then thawed. However, if you want to freeze cooked yolks, you can certainly do that! Once you've cooked the eggs, remove the yolks and place them whole in a freezer bag. Pull them out as needed, and don't refreeze any eggs that have been thawed.
How to use frozen eggs
So you're freezer is full of whole eggs, egg whites and egg yolks…now what? According to the American Egg Board, you can keep them frozen in a home freezer for up to a year. According to personal experience, I'd stick with 3-6 months. They aren't going to be bad if you go longer, but the quality and taste seems to diminish after 6 months.
When you're ready to use your frozen eggs, thaw them in the refrigerator overnight, or under cold running water. Use whole eggs or egg yolks as soon as they are thawed. However, for egg whites, allow them to come to room temperature so you get a nice fluffy result when beating them.
2 tbsp of thawed egg whites= 1 large egg white
1 tbsp thawed egg yolk= 1 large egg yolk
3 tbsp thawed whole egg=1 large egg
Some favorite recipes using eggs
Whether you're doing some baking, or having breakfast for dinner, here are a few ideas for using up those eggs in your freezer!
Southwest Breakfast Burrito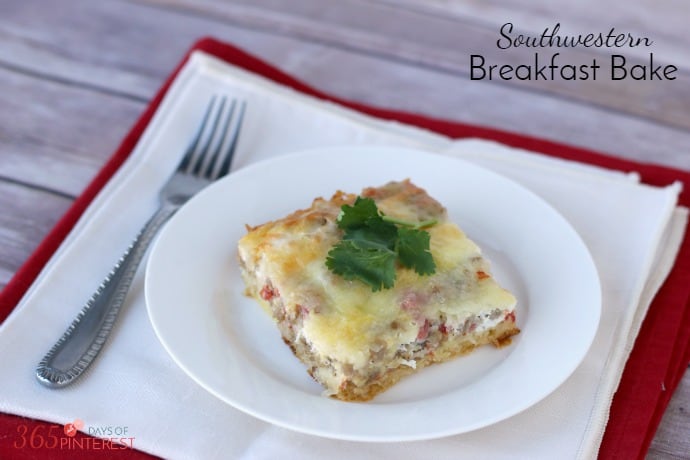 Southwestern Breakfast Bake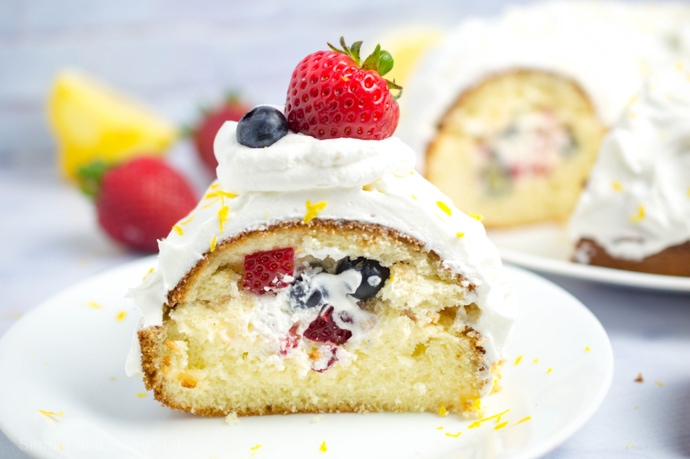 Berries and Cream Lemon Bundt Cake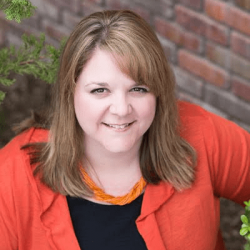 Latest posts by Nicole Burkholder
(see all)