This post may contain affiliate links. Please see my full Disclosure Policy for details.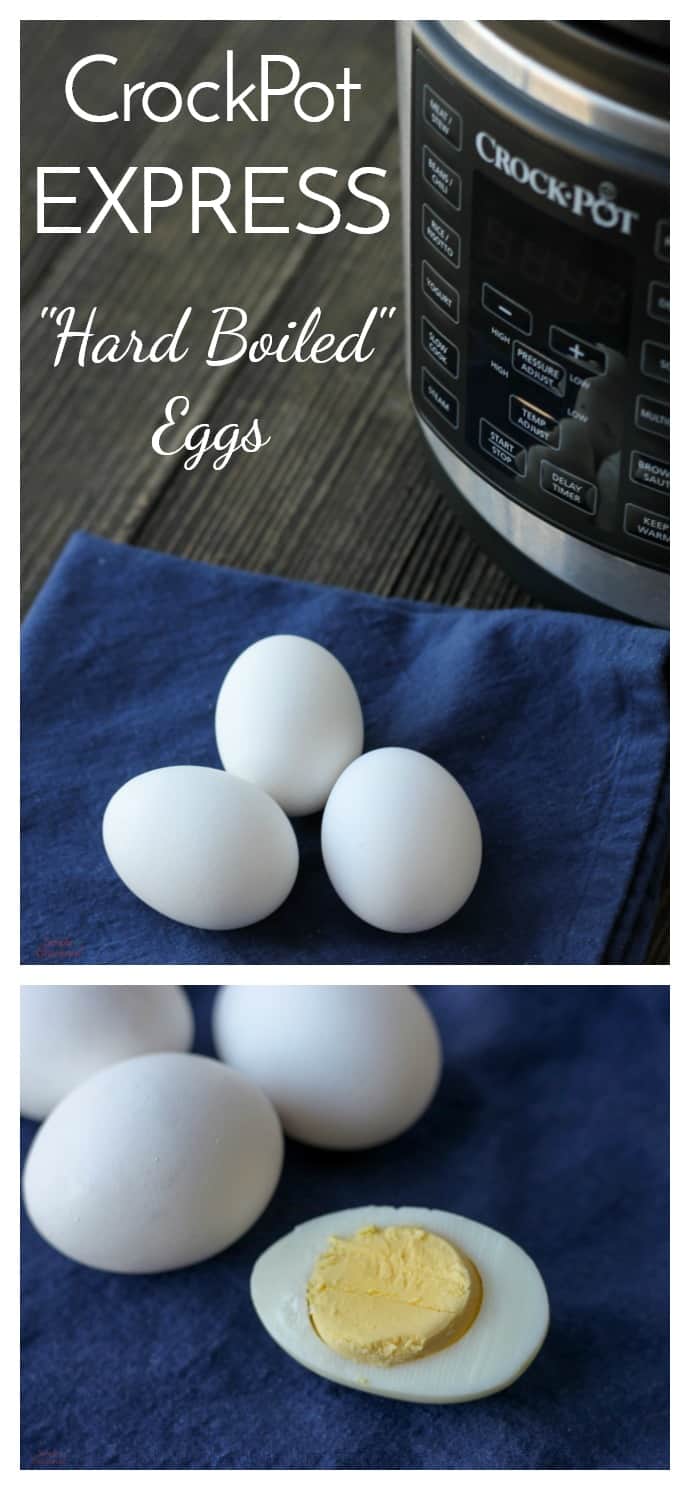 Deceptively hard to make the traditional way, hard boiled eggs are a favorite for salads, deviled eggs, or just a healthy breakfast option. Try making Crockpot Express Hard Boiled Eggs for a faster cook time and super easy peel!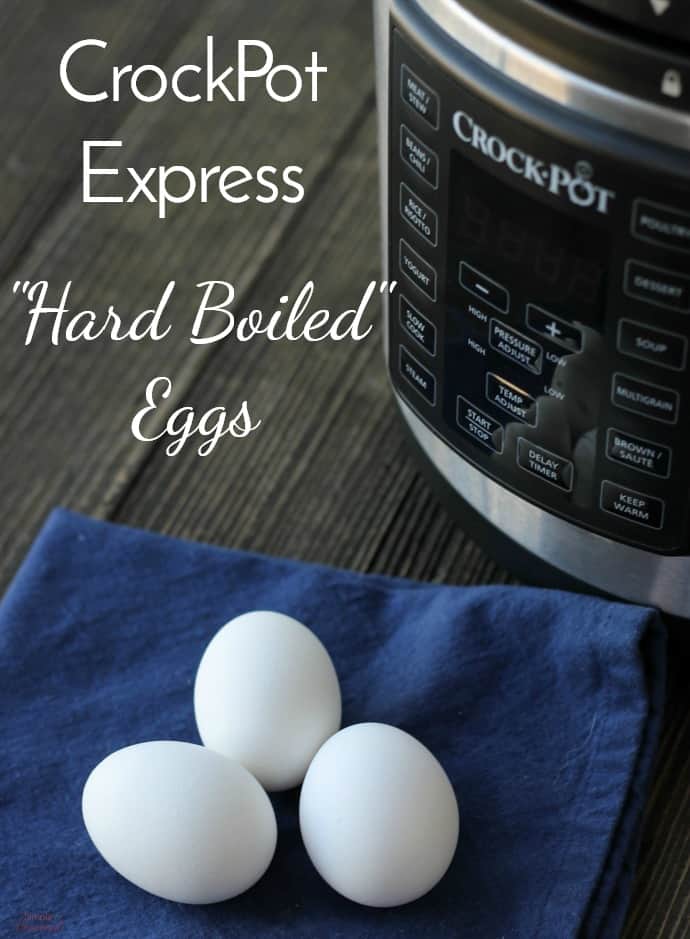 The easiest thing to make in a pressure cooker (either Instant Pot or Crockpot Express) is probably hard boiled eggs. They aren't exactly hard "boiled" since you're essentially steaming them in a pressure cooker, but you get the idea. It creates the same result: hard cooked eggs. There are plenty of benefits to making Crockpot Express Hard Boiled Eggs: they cook faster than the traditional stove method, they are crazy easy to peel, and you can make as few or as many as you like.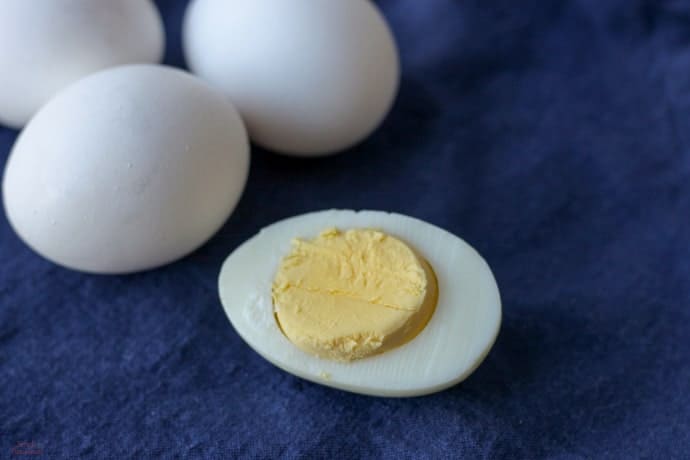 Personally, I like my egg yolks nice and firm. I don't want any gooey gunk in the middle of my egg. But if you like yours a bit softer, you can just reduce the time.
There's a 5-5-5 rule of thumb going around, which is 5 minutes cooking, 5 minutes of natural pressure release and then 5 minutes in an ice bath before peeling. However, I didn't find the texture to my liking with those times, so I adjusted for my own tastes.
I thought this was a great visual from Pressure Cook Recipes. They did a very thorough testing and show details and results of each minute increment. You can read all about their experiment here.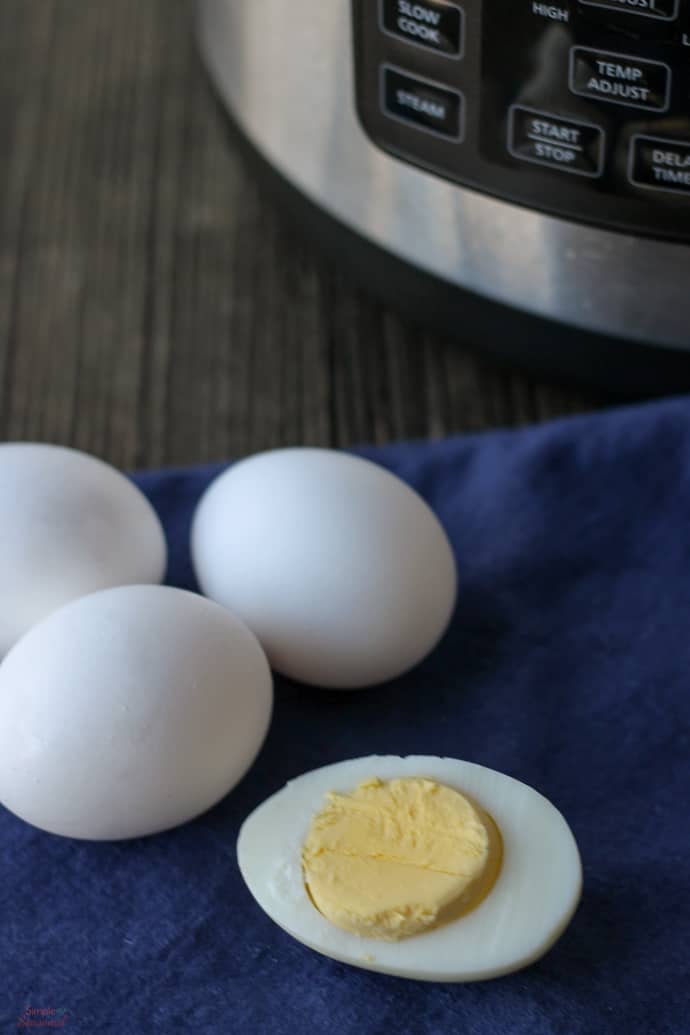 For my own Crockpot Express Hard Boiled Eggs, I went with high pressure for a longer time (than the 5 minute suggestion) and countered the longer cook time with a quick release and ice bath. Some people have noticed a more rubbery texture in the egg whites when using high pressure, but I was totally fine with how mine tasted and felt. I actually prefer it to the more creamy white that you get using low pressure.

If you haven't figured it out yet, there's
a lot
of leeway when it comes to making hard cooked eggs in a pressure cooker, so just play around with it (one egg at a time so you don't waste food) until you get the results you love! Then get started on other great
Crockpot Express Recipes!
Crockpot Express Hard Boiled Eggs
Making hard cooked eggs in the pressure cooker (Instant Pot or Crockpot Express) is a great "no fail" kind of recipe for beginners!
Ingredients
1

cup

water

eggs

from 1-24 (see below for how to cook 24 at once)
Instructions
Place trivet in the pot and pour the water in the bottom. Add eggs to the trivet. Close lid (and steam valve) and set to "Steam" (manual pressure for Instant Pot) and adjust time to 7 minutes. After cooking, do a quick pressure release and remove eggs into an ice water bath.
Notes
I saw this idea in a Facebook group for Crockpot Express Users:
To cook up to 24 eggs in one batch, use cardboard (cardboard ONLY) egg cartons stacked on each other. It will get wet, but won't disintegrate, and you can dry it out and use it again! It keeps the eggs from cracking during cooking and is great when cooking for a party! Deviled eggs, anyone? 🙂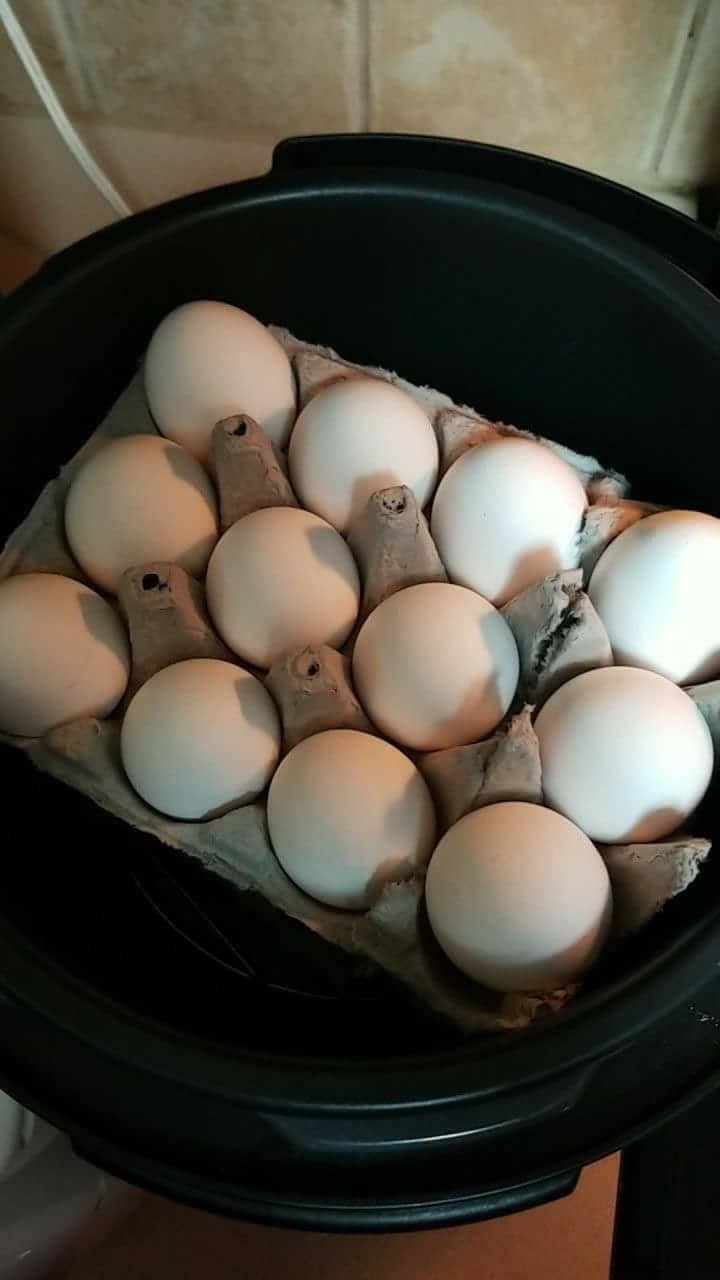 If you're new to the whole pressure cooker thing, specifically the Crockpot Express, read this post full of FAQ's and a handy printable Crockpot Express Cooking Guide for getting started! (Click on the picture to be taken to the post where you can download the printable PDF version without a watermark.)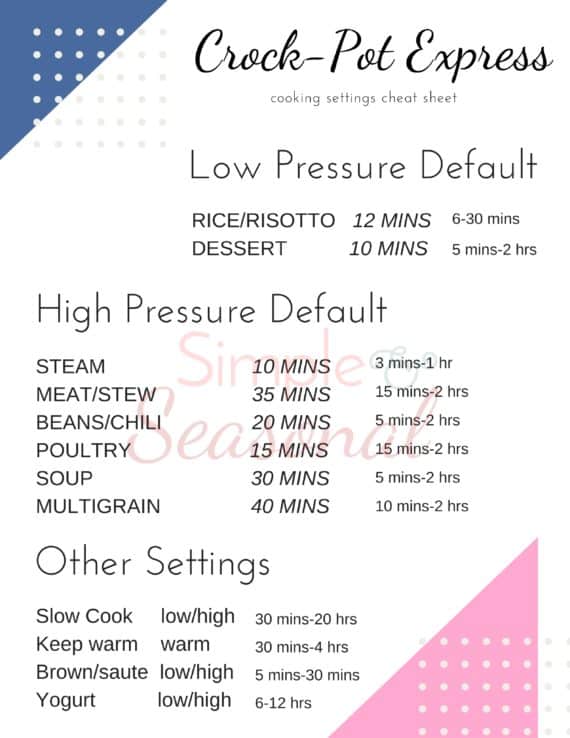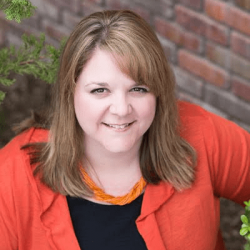 Latest posts by Nicole Burkholder
(see all)