This post may contain affiliate links. Please see my full Disclosure Policy for details.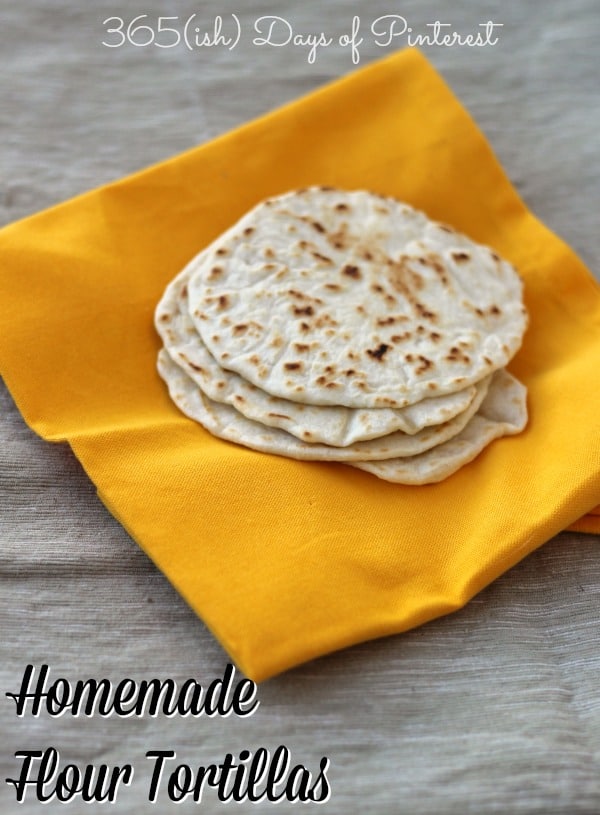 Flour tortillas. Or, as we like to call them, fluffy, doughy blankets of love. Wrap up your favorite Mexican food inside one of these and you won't be sorry. I've had tortillas pinned to my Pinterest boards forever. I don't know why I took so long to finally get around to trying them out! The dough comes together in minutes and then you can let it rest while you get dinner ready. Roll them out and they cook on the stove in minutes!
I found this recipe on Mom on Timeout and decided to try it because the ingredient list was so short and seemed very simple for this white girl. 🙂
Homemade Flour Tortillas
2 cups all-purpose flour
3/4 tsp salt
1/2 tsp baking powder
3 tbsp shortening
3/4 cup water
Mix flour, salt and baking powder together with a fork
Add the shortening and continue mixing with the fork. It will start to crumble up.
Make a well in the center and slowly add the water
Mix the wet and dry until a dough forms
Place on a floured surface and knead for several minutes until dough is smooth
Cover and let rest for 30 minutes
Divide the dough in quarters and then again in thirds for a total of 12 tortillas
Roll out to into 6 inch cirlces
Cook in a skillet over med/high heat until browned and puffed (about 2 minutes per side)
Serve warm. I LOVE to eat them with a little butter. Yum!
As a test, I made six of of them and froze the dough for the other six. I haven't cooked that dough yet, so I have no idea if it will work, but I'll be sure to update this post when I do. Have you ever worked with frozen tortilla dough? I know you can freeze dinner rolls, so it seems like this should work. In theory. 🙂 I guess we'll find out soon! I have tacos on the menu this week. Stay tuned for the exciting conclusion! You need to imagine the narrator of a super hero show from the 1950's to fully appreciate that last line.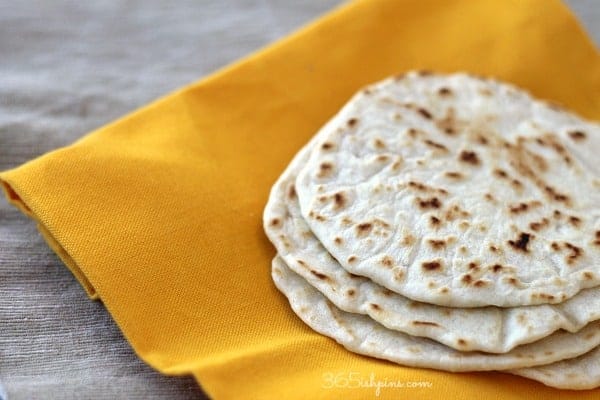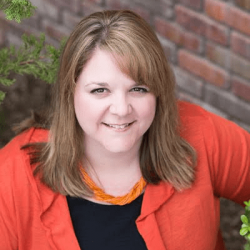 Latest posts by Nicole Burkholder
(see all)