This post may contain affiliate links. Please see my full Disclosure Policy for details.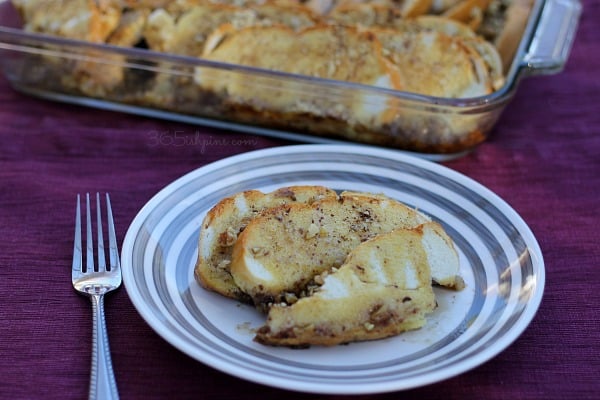 I like to make French toast for dinner every couple of weeks. It's a great way to use up old bread and the boys love anything they can put syrup on, especially for dinner! I've been looking for a good baked French toast recipe to try something new. This recipe from The Girl Who Ate Everything is just right- not too sweet, not too "eggy" and so easy to make. And since it soaks all night, it's the perfect breakfast for holiday mornings like Thanksgiving or Christmas!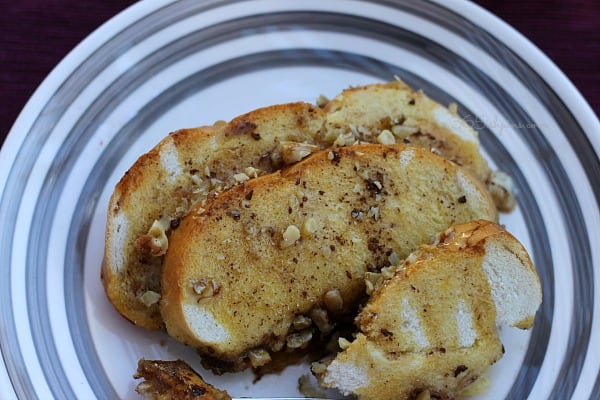 Overnight French Toast Bake
1/4 cup butter, melted
3/4 cup brown sugar
1 loaf bread, thick slices (I used a day-old loaf of French bread)
8 eggs, beaten
1 cup whole milk
1 tbsp vanilla extract
1 tsp cinnamon
1/4 tsp ground ginger
1/2 cup pecans or walnuts, measured and then chopped
1/8 tsp salt
syrup and/or powdered sugar for topping
In a small bowl, combine butter and brown sugar, then pour on the bottom of a 9×13″ pan
Arrange bread slices in the pan, overlapping if necessary. Just don't overlap too much, or the pieces won't get evenly soaked.
Combine milk, eggs, vanilla, salt, cinnamon, and ginger in a bowl and pour evenly over bread slices.
Sprinkle chopped nuts over bread
Wrap tightly with plastic wrap and place in the refrigerator for 4-12 hours (the longer the better)
In the morning, take the casserole out of the refrigerator for at least 10 minutes while you are preheating your oven to 350 degrees.
Bake for 30-35 minutes. If the top starts to brown too much, cover loosely with foil. Cook long enough so the bottom of the pan is done, but don't dry the casserole out completely.
Remove and let cool slightly before serving with syrup or powdered sugar.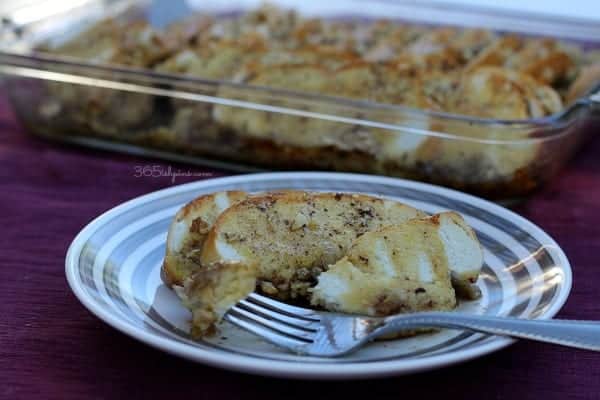 Doesn't that just look golden and delicious? It was such a treat for a Saturday breakfast! I plan on making this for breakfast for Thanksgiving for sure! Have you ever tried baked French toast? It would be perfect for brunch, too! We also like to make breakfast burritos in the crockpot overnight. It's so night to wake up to a hot breakfast ready to eat!
You might also like this breakfast sandwich. It's our family tradition for breakfast on Christmas Day. SO SO SO good!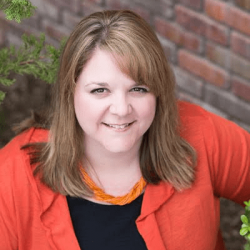 Latest posts by Nicole Burkholder
(see all)