This post may contain affiliate links. Please see my full Disclosure Policy for details.
Thank you, Smarty Had A Party, for providing product for this gorgeous Thanksgiving tablescape! All opinions are my own.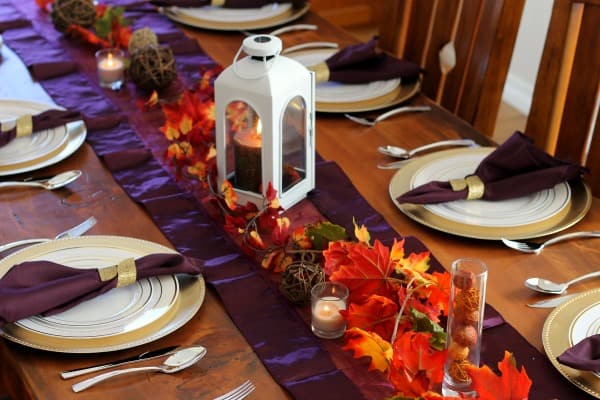 Ever since I was a little girl, it has been tradition for my father's side of the family to get together for Thanksgiving. It doesn't happen every year, but almost.
Growing up, we regularly made the trip to Tucson where the bulk of the family lived. Every few years, the rest of the group would travel here to California to celebrate with us. It's always a large, loud and boisterous gathering. 🙂
In the meantime, our own immediate family has grown to twenty members. So my parents had my brother build them a custom farm table so we can all sit around the table together.
It's enormous. He built the tabletop from a tree that was chosen by my parents at a nearby mill. You can see a video detailing his efforts and read some frequently asked questions about it on his website, August Oak Woodworks.
We will actually have over forty people at Thanksgiving dinner this year, so this will serve as the "grown up" table and everyone else is going to be on the porch. I sure hope I earned a spot at the fancy table. 🙂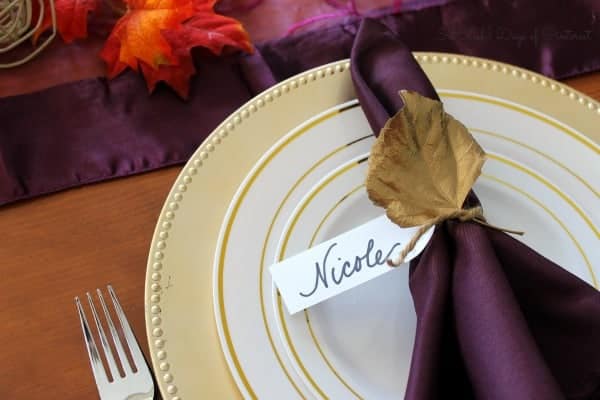 I started with the place setting. Smarty Had a Party is a great website for disposable as well as reusable party supplies. I loved the rich look of eggplant and gold, and that was my starting point for the whole table.
I ordered gold chargers, and white plates with gold trim. They are all plastic and lightweight but you wouldn't never know just by looking! I'm so impressed with the quality. Even the silverware looks real.
I got cloth napkins and a table runner (actually two, because the table is so long) in a beautiful eggplant color. I made metallic leaf place cards, but I really like the napkin rings I ordered, so we'll probably tie the place cards around the stem of the crystal glasses.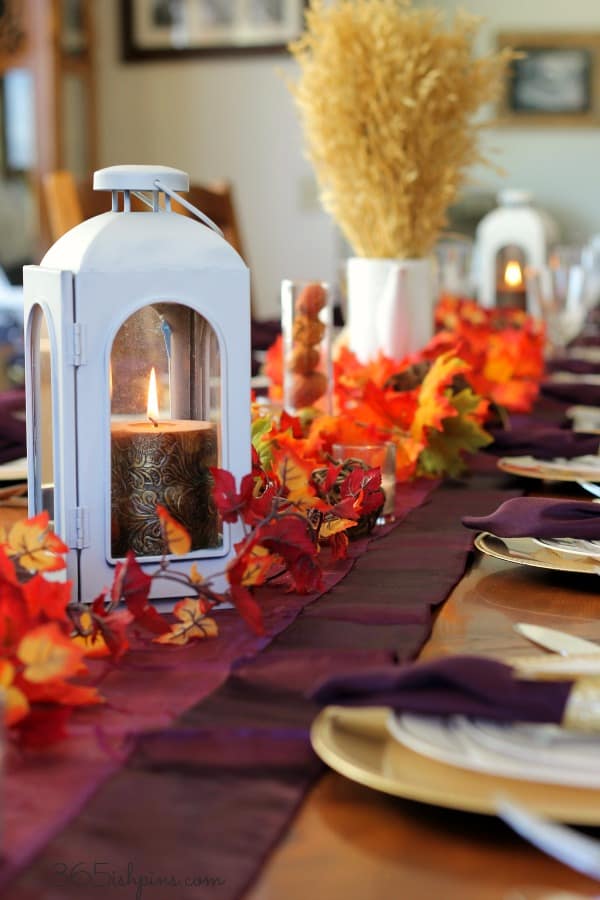 For the centerpiece, I opted for rich colors to coordinate with the table runner. Brilliant oranges, deep reds, browns and then pops of bright white in the lanterns and pitcher.
The lanterns were black, but I painted them with some white spray paint and put decorative brown candles in them. The white pitcher belonged to my sister-in-law.
I put a shock of wheat in it for height right in the center of the table. In the evening, it catches the light as the sun sets.
Along with the pitcher and lanterns, I placed rattan balls of various sizes and colors. I liked the added textures and they don't take up a lot of space. Between the leaves and other decor, I added several votive candles.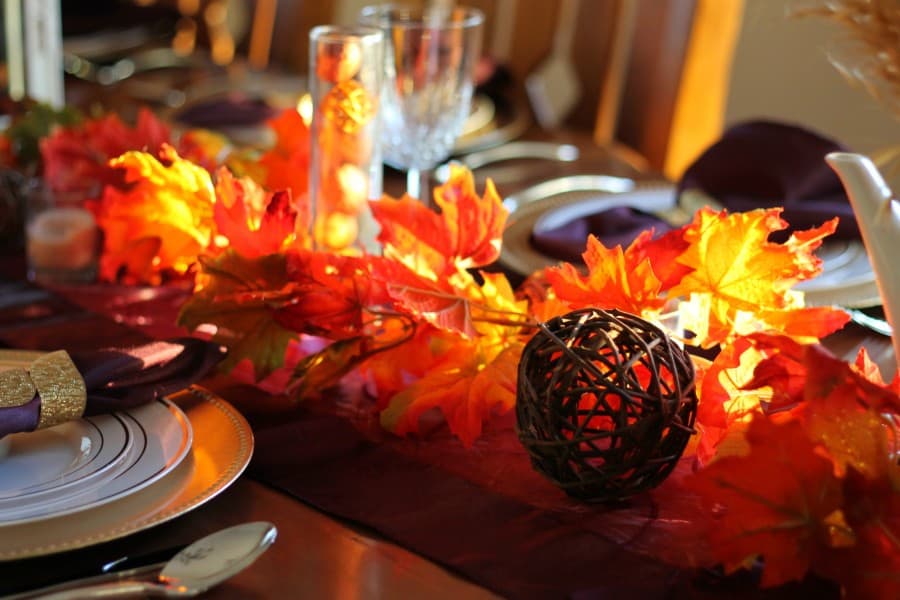 This vase was perfect for filling will mini rattan balls and various sizes and shapes of nuts. It may seem strange that it's not part of a "set" but the overall look of the table is loose and not overly symmetrical.
As long as things coordinate in color or style, they will work together beautifully.
It was tough to get a good shot of the whole table, but this should give you a general idea of how it looks all put together. Those empty spaces in the middle where there are no chairs are actually where two long benches sit. They are perfect for all the grandkids and my brother made those as well.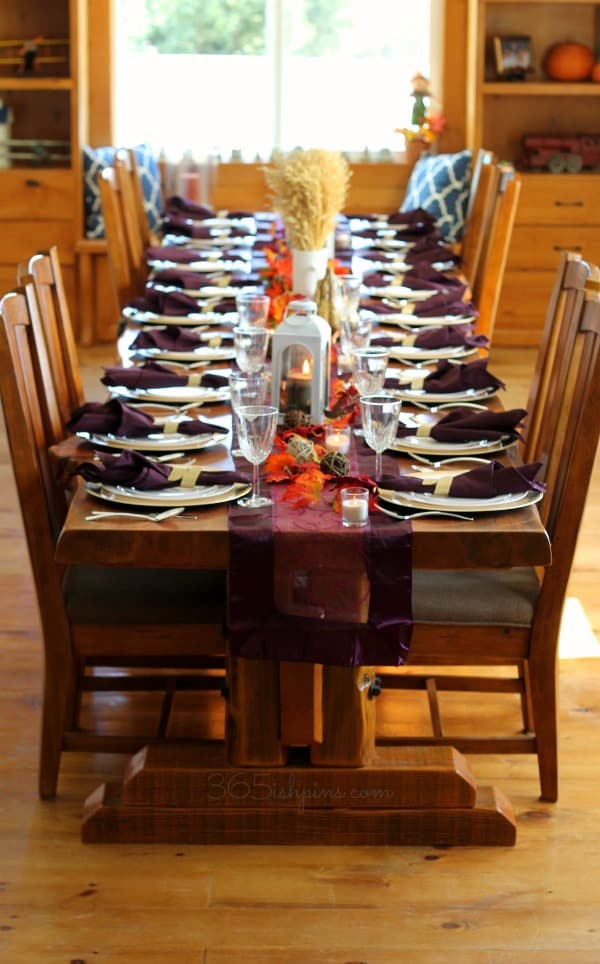 This unusual cut in the table is my brother's favorite detail. I love that it's so unique. It inspired me to create a unique design for our Thanksgiving tablescape.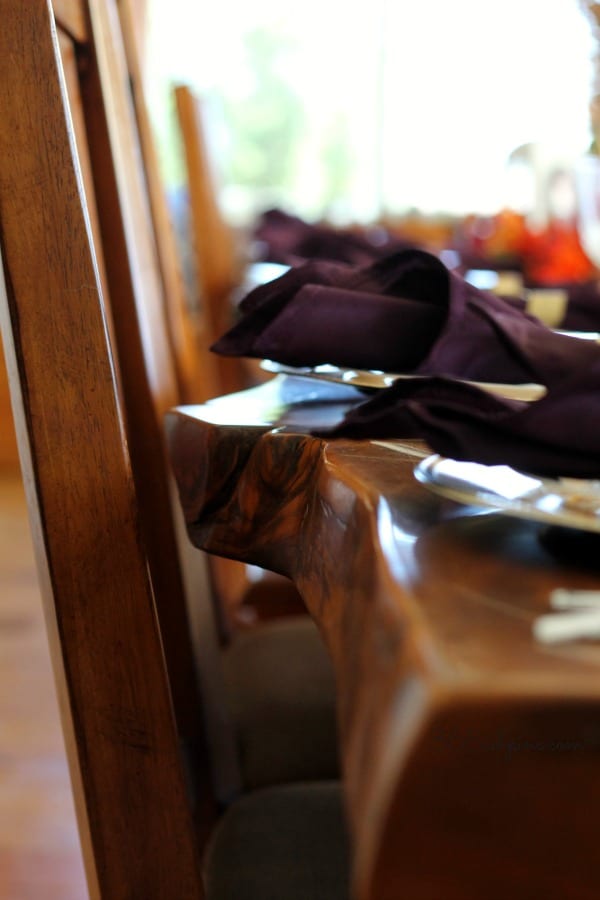 Get the look for this Thanksgiving Tablescape:
(some affiliate links included)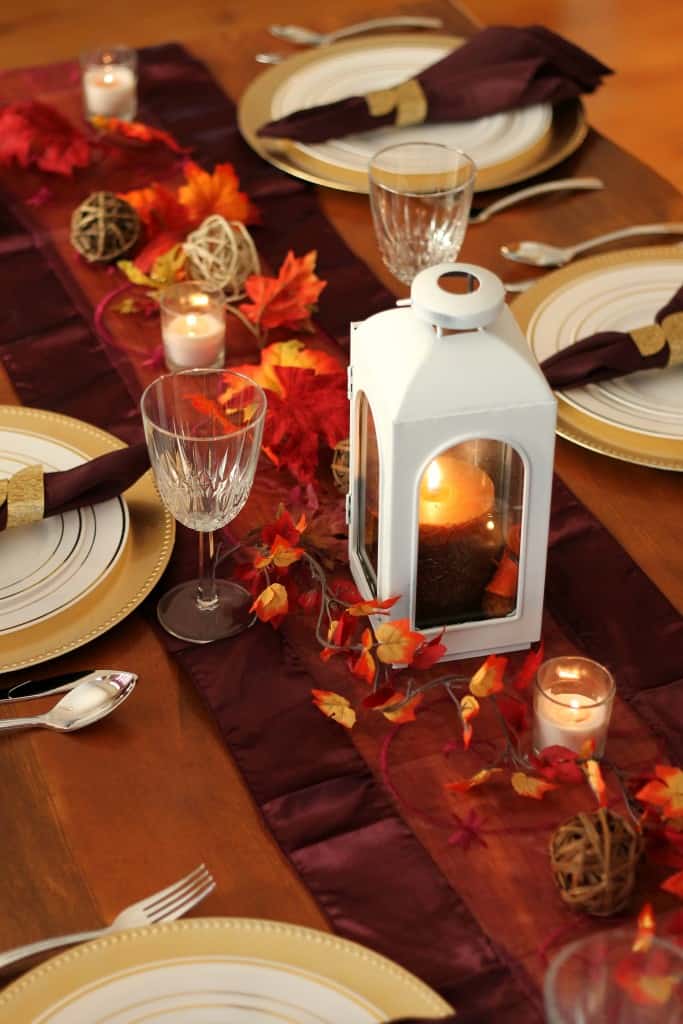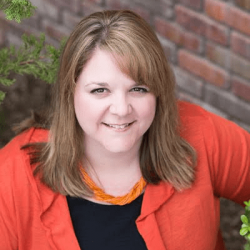 Latest posts by Nicole Burkholder
(see all)