This post may contain affiliate links. Please see my full Disclosure Policy for details.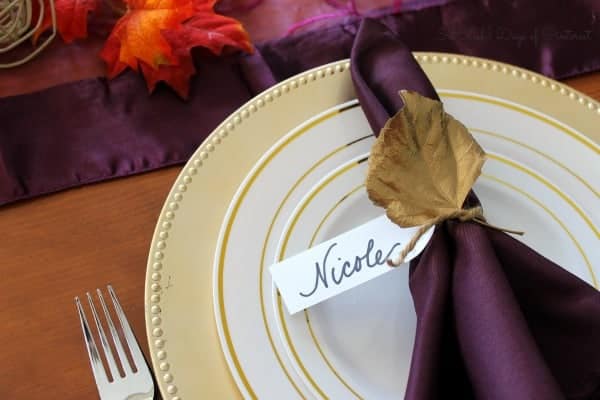 Don't you just love the rich colors of Fall? The deep purples, reds and oranges create such a gorgeous backdrop for a family meal. I love Christmas, but I'm not ready to skip over Thanksgiving just yet! 🙂
I have been happily working away this week at preparing our family's Thanksgiving tablescape. Even though my spell check refuses to acknowledge that word, it's exactly the right one.
We aren't just talking about place settings. I've got table linens, a centerpiece, place cards, candles, Fall foliage and interesting textures and colors to work into this thing!
Our family table is going to be gorgeous this year! Here you can see the whole Thanksgiving Tablescape, but for now, I'm sharing some metallic place cards I made.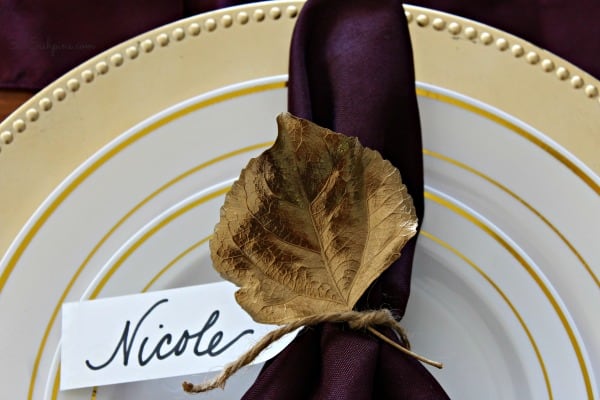 Honestly, there couldn't be an easier DIY for place cards. I grabbed a few leaves from the yard outside and painted them with metallic gold spray paint. The spray goes on so easily and it brings out the details of the leaves in such an amazing way!
How to make Metallic Leaf Place Cards
The best leaves are those that are already a bit dry. They won't curl up as the paint dries. But you don't want to grab the oldest, most brittle leaves either, since they tend to fall apart when you pick them up.
Lay out several leaves on an old poster board or something similar and then spray in quick, even bursts. A little paint goes a long way!
Use some twine or jute and punch a hold in the place cards. Then thread the string through the hole and wrap around the napkin. Tuck the leaf's stem into the twine and you're done!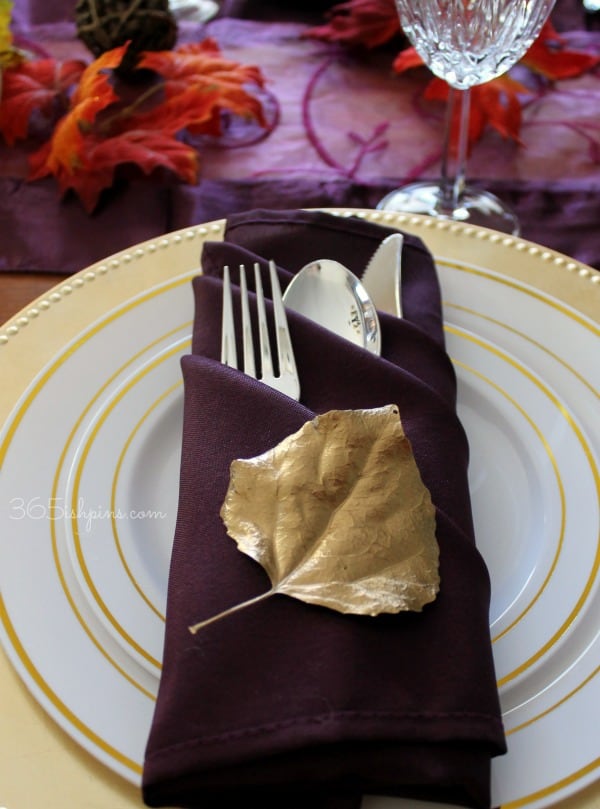 This was another option I played around with for folding the napkins and then just using the leaves as a touch of color on the plates. You can see the a few folding tutorials on here on Smarty Had A Party.
I like how neatly it holds the silverware! There's so much you can do to add a touch of elegance to your Thanksgiving table!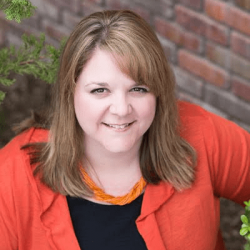 Latest posts by Nicole Burkholder
(see all)