This post may contain affiliate links. Please see my full Disclosure Policy for details.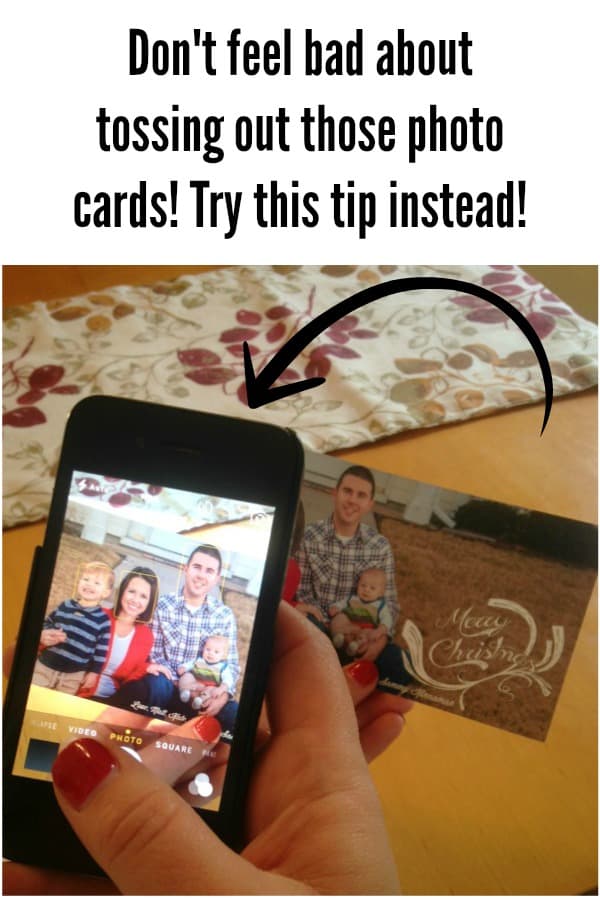 I was talking with a friend who just got her Christmas cards out on New Year's Eve and giving her a hard time about it for fun. I used to feel bad when that would happen, because I don't like to keep things lying around-especially mail. After Christmas is over and I take down my Christmas card displays,
I turn some of them into gift tags for the next year
, but the photo cards used to always throw me for a loop. More often than not, I keep them for a week and then they end up in the trash. Because I like to throw things away. It's fun. 🙂 But latecomers like *ahem* SOME people keep me from enjoying those cards for more than a day or two. I now have a solution that I'm very happy with (and I'm sharing with you again because this was an OLD post.)
We got our first Christmas cards in the mail today! It's so fun to get real mail that isn't a bill 🙂 But every year I don't know what to do with all the photo cards that we receive. With all the online photo printing services available, it's cheaper to go that route than to buy traditional Christmas cards! In the past I've cut out the photos and I have a mini album full of them, but I like this idea much better.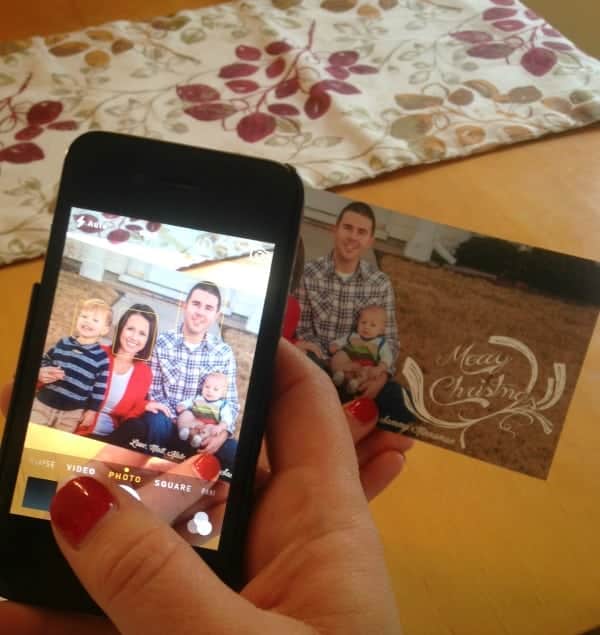 Take a picture of the Christmas card and set it as the contact photo for when that person calls you! What a great way to keep the most recent picture of friends and family with you all year! And this requires almost no effort! I already updated two photos in my contacts and I can't wait to see how many more I'll add this year!
(In a totally unimportant and barely related side note, I can't find my Christmas cards ANYWHERE! I buy them every year after Christmas and save them all year to pull out after Thanksgiving. I remember seeing the four boxes this year when I was decorating, and now they are GONE. So if you don't get a card from us, sorry. But I refuse to go out and buy more when I KNOW have them in this house somewhere!!!) OK, rant over. 🙂 Merry Christmas!!!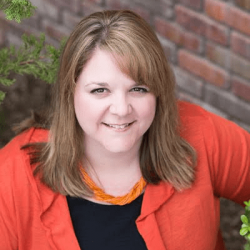 Latest posts by Nicole Burkholder
(see all)