This post may contain affiliate links. Please see my full Disclosure Policy for details.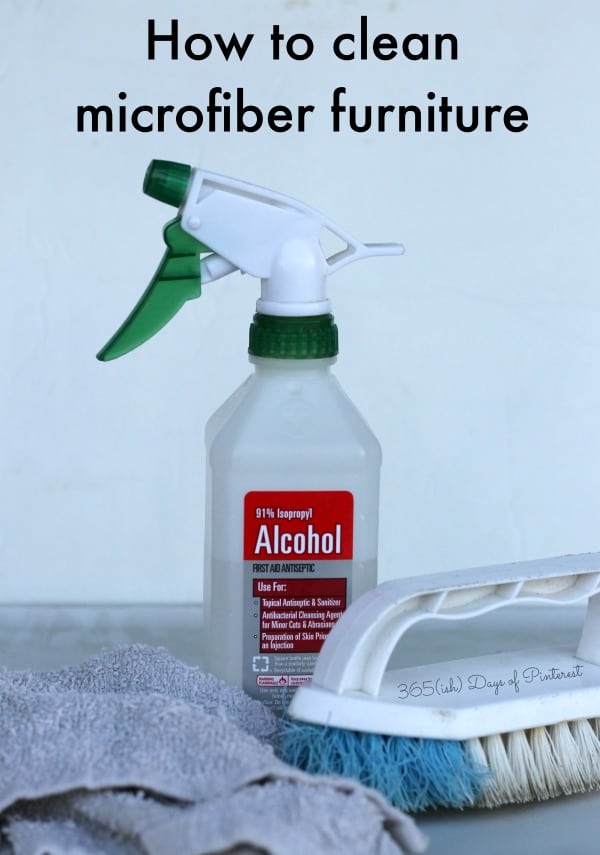 Once upon a time, we bought a couch from an actual furniture store. Not a thrift store. Not used on Craigslist. I think we got it at Mor Furniture for Less. The saleslady said, "This new fabric is called microfiber and it's GREAT for kids!" Obviously, this woman doesn't know what a kid is. Because it was awful. The couch looked wonderful until soon after our first son was born. Then one day he spit up on it, and after wiping it up, there was an ugly ring left behind. And you can't clean microfiber with water, or it will leave an even larger ring! I was SO HAPPY to get rid of that dumb couch! Now, we have an old, hand-me-down couch with regular upholstery that hides a multitude of sins. But we also have a large, incredibly comfortable reclining rocker that happens to be microfiber. It has fared better than our couch, but an explosion of apple juice left stains all over it. I finally went searching Pinterest for a way to clean it and I can't believe how easy it is! Yay! I don't have to get rid of my chair!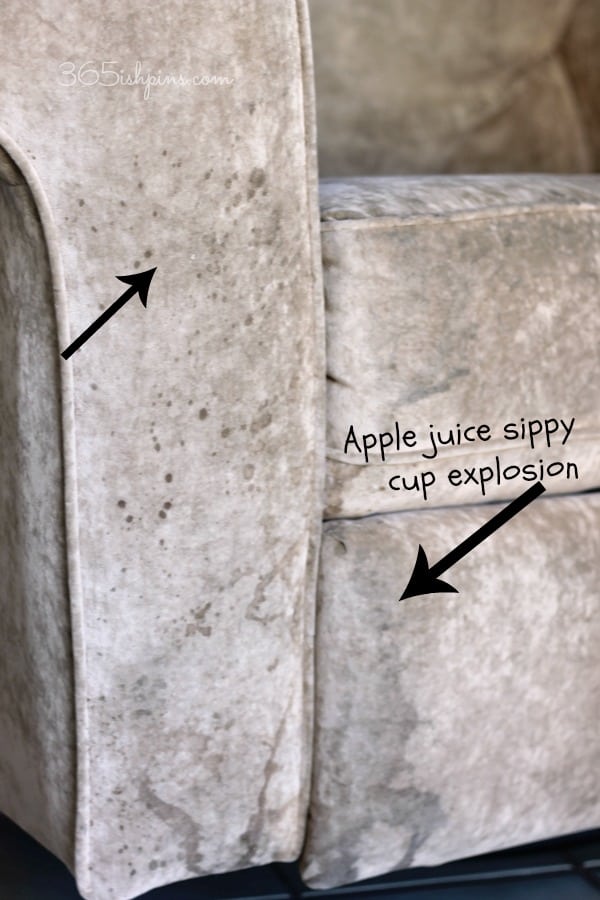 You can see we had quite a spill at some point. I'm not sure how it splashed UP the arm of the chair, but this stain has been here longer than I care to admit. I was rearranging my living room after taking down the tree and Christmas decorations when I figured it was time to finally deal with this. I gathered my supplies and went to work.
How to Clean Microfiber Furniture
Spray bottle
Rubbing alcohol
White rag or sponge
Stiff brush
Either pour some rubbing alcohol into a spray bottle, or just screw the spray pump directly onto the alcohol like I did above.
Lightly spray over the soiled area until it's damp to the touch
Scrub gently with a white rag or sponge. Don't use a colored sponge because it may bleed onto your fabric.
Allow to dry completely (about 20 minutes) and then brush lightly
Want to see how it looked after just five minutes and very little scrubbing?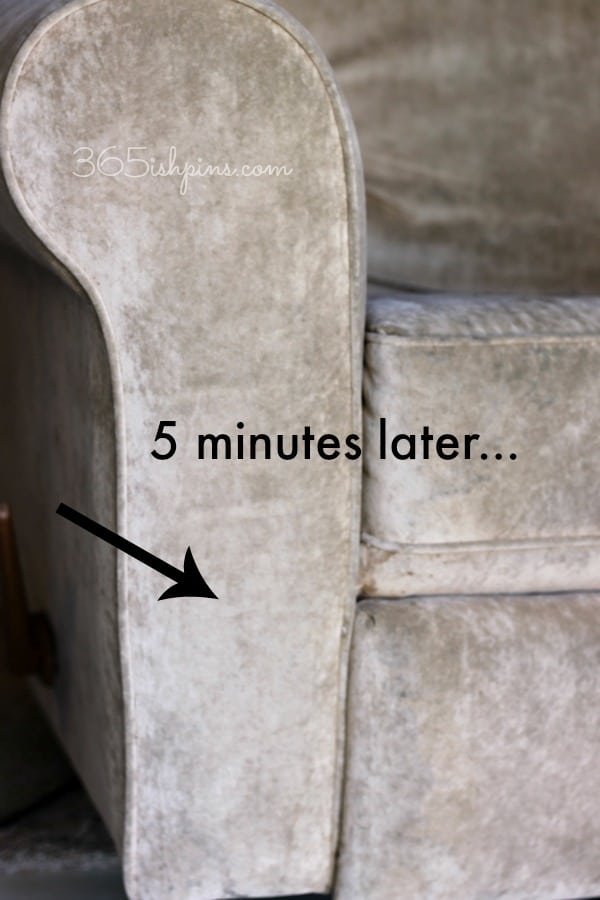 Most of the spots just wiped right off! Some of the edges where the stains were darker took a little more work, but overall it was very easy. It also looked even better after the alcohol was completely dry and I brushed the fabric. But a word of warning! Don't use too much elbow grease! Some of the dark spots on my chair were not stains. They were actually areas where the fabric had worn thin. When I used a little too much force trying to rub out the spots, this is what happened. 🙁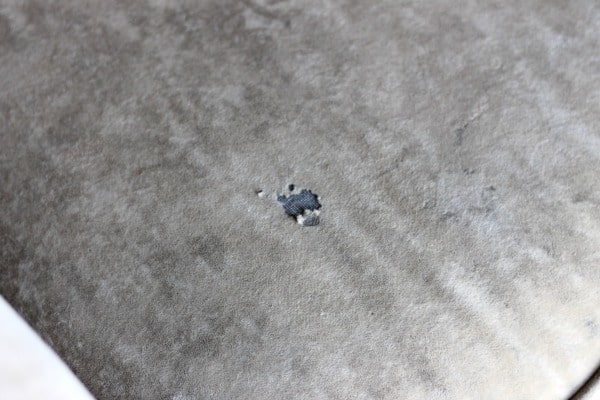 Oops. So much for my pretty chair! And that's right in the middle of the seat, too! Such a bummer. I guess my next thing to search on Pinterest will be how to PATCH a microfiber chair. Here it is one more time so you can see the before and after: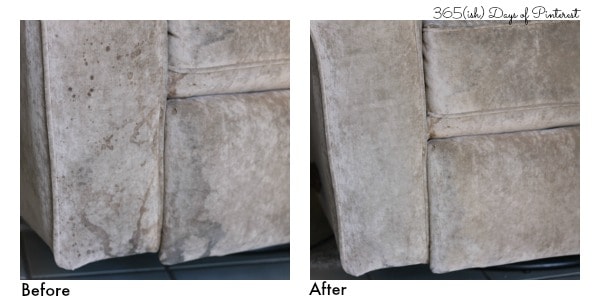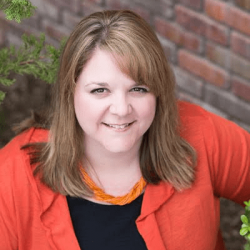 Latest posts by Nicole Burkholder
(see all)