If you've never lived in a home with it before, it can be a little confusing to know how to clean  wood laminate floors. Thankfully, it's quick and easy with the right tools!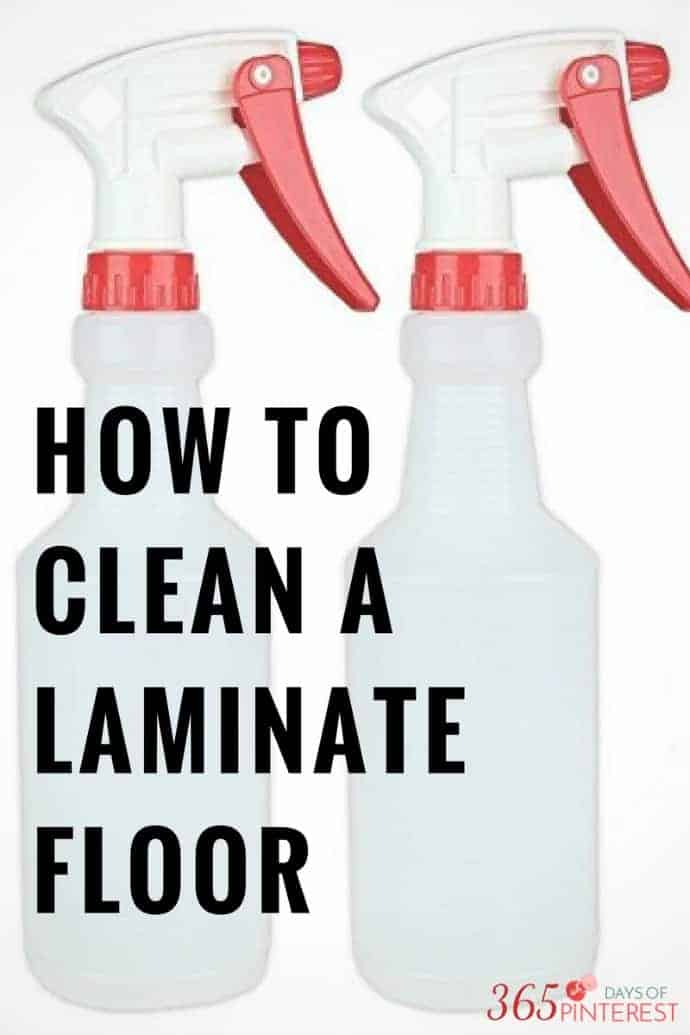 A couple days ago, I wrote a post talking about how to choose new flooring. In my opinion, right now there's nothing more kid-friendly (and still nice looking) on the market than wood laminate flooring. When we got our new floor in the kitchen, dining room and family room, it was the first time I had a large area of wood laminate to clean. I was a little lost as to HOW to clean a laminate floor. Should I use steam? What kind of soap do I use? Do I only dust it? What about when the kids spill something on the floor?
In the last year, I've tried several different homemade cleaners as well as a few store-bought ones. I've finally settled on a solution that doesn't leave streaks, sanitizes the floor, and cuts through grease when I need a little extra "oomph" in the kitchen.
However, the majority of the time, I just use water.  Turns out, the most important thing you need to clean a wood laminate floor is a good mop!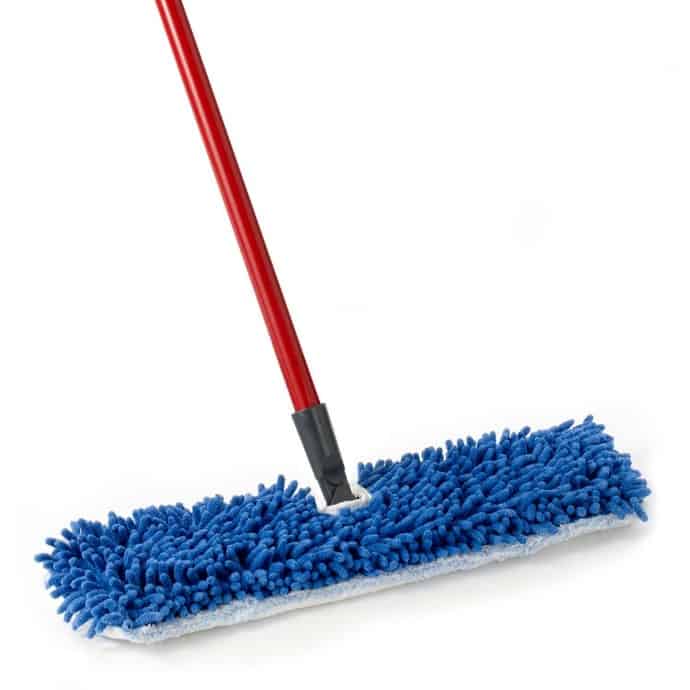 When we first got the flooring installed, I talked to a friend who cleans houses for a living. She immediately recommended the O Cedar dust mop with the two sides. The blue side with the microfiber "hairs" is for dusting (which absolutely positively must be done every single day.) The flip side is a soft cloth for damp mopping.
You do NOT want to use a traditional mop and bucket to clean laminate floors! Water is the enemy here, and will warp the wood if it gets soaked. Most of the time, I can just clean up a spot on the floor with a little water and a paper towel. But when the whole floor is looking a little grimy, or there's been a spill in the kitchen that's left a greasy residue, I use this cleaning mixture.
How to clean wood laminate floors
3 parts water
1 part white vinegar
Optional addition for cutting grease when needed: 1 (tiny) squirt dish soap (I will always use Blue Dawn, the miracle in a bottle
a few drops of essential oils like orange or lemon if you want to make the room smell nice (totally optional, but I like to use peppermint at Christmas time) 🙂
Mix the water and vinegar (and dish soap if you're dealing with a greasy mess) in a spray bottle, and mist over the floor in small sections, or just dampen the mop directly. Mop with the soft cloth side. It should dry almost immediately. If the floor is still wet after running the mop over it, you're using too much spray.
 I will say, having the wood laminate floor is a bit of a trade-off. If I miss even one day sweeping or dust mopping it, the floor looks terrible. Most of that is because we have a large dog with light colored hair and she sheds ALL THE TIME. With carpet, the mess isn't so obvious. However, I shudder to think about just how much dirt and hair was in the carpet that used to be in the house! The mess was still there, it was just well-hidden. At lease now I KNOW my floors are clean! 🙂
Do you have wood laminate floors in your house? What do you like to use to clean them? I'm always willing to try new things, so feel free to leave a comment below. 🙂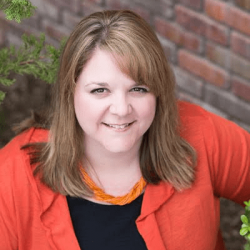 Hi, I'm Nicole!I love chocolate chip cookies, good grammar, and trying new things. Pinterest is my happy place. Come follow me down the rabbit hole!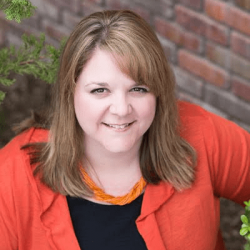 Latest posts by Nicole Burkholder (see all)