This post may contain affiliate links. Please see my full Disclosure Policy for details.
Lego stamping is a fun alternative to finger painting and it creates the perfect effect for painting maize!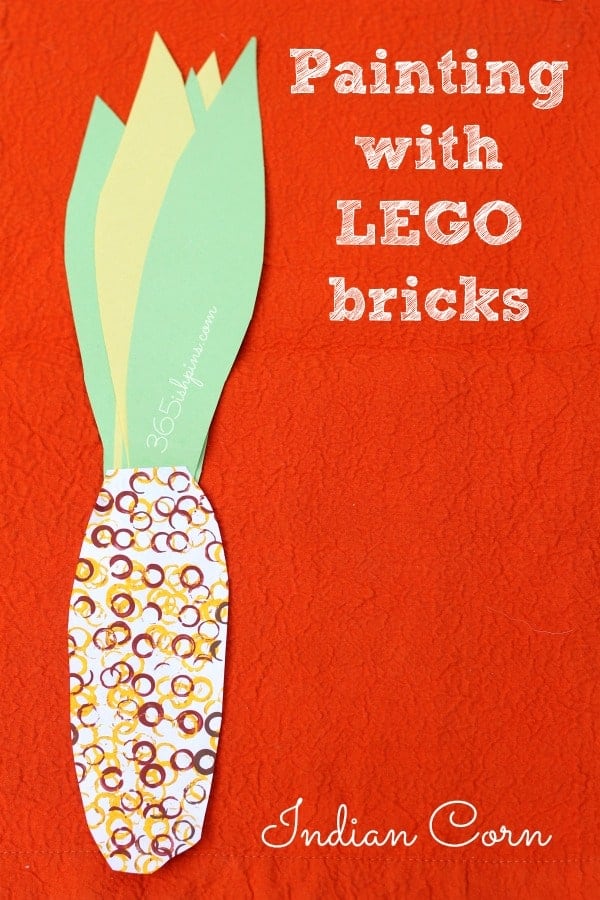 My mom went to Oregon to visit my Grandma, and before she left she mentioned that "Mimi" was hoping to get more fun crafts from the boys like the ones we mailed to her for Easter. I feel bad that it had been so long since we mailed some goodies to Mimi so I pulled out the craft paints and tried a technique I've seen on Pinterest several times. Using LEGO bricks for painting is a fun twist and much neater than finger painting! 🙂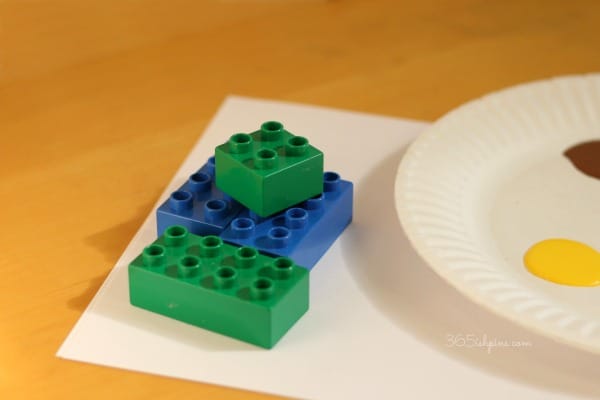 Lego Stamping
LEGO bricks (the larger Duplo style bricks are easier for handling)
Craft paint (I used yellow, rust red and brown to color it like maize)
Paper for painting and construction paper to cut husks (green and yellow for us)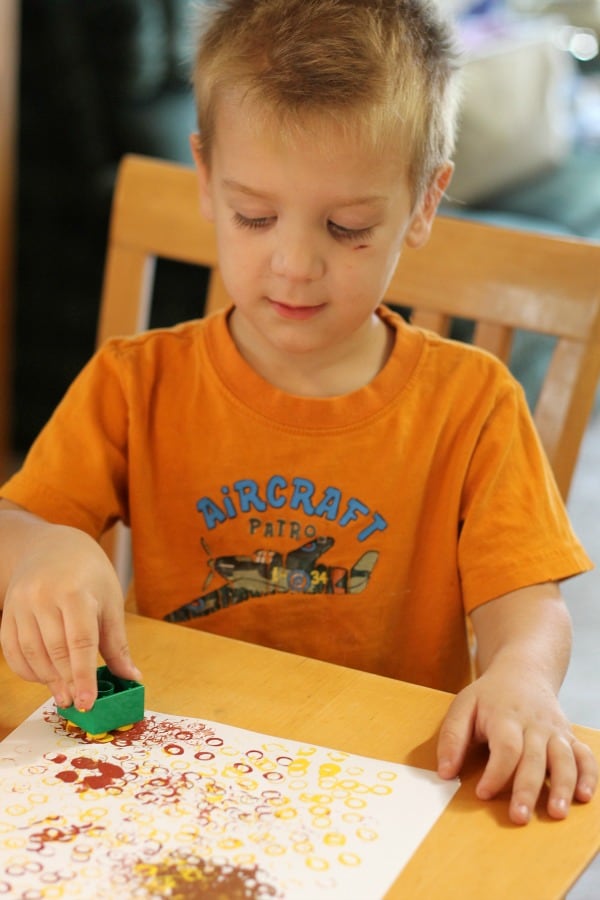 I found it was easiest to let Charlie stamp the entire page indiscriminately and then cut the shape of an ear of corn from the page. After it dried, I had the boys cut husks from green and yellow construction paper. We cut five pieces out, stapled them together at the base and then glued that to the ear of corn.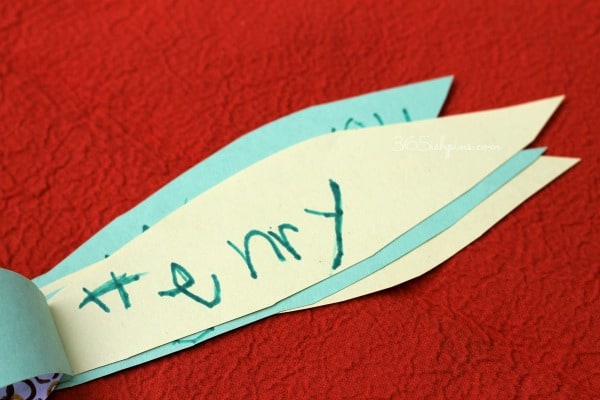 Each boy signed their name on one and then we wrote a couple notes on the extra leaves. Now that it's dry, I can easily fold it over and put it in an envelope to mail to Mimi in time for Thanksgiving! My kids love any excuse to paint. 🙂 This would also be a great craft to do on Thanksgiving to keep the kids busy and out of the kitchen. Have them write down one thing they are thankful for on each leaf and they can share them when it's time to sit down around the table and eat. Either way, this is an easy and inexpensive craft to do with the kids.
Here's what we mailed to Grandma last time…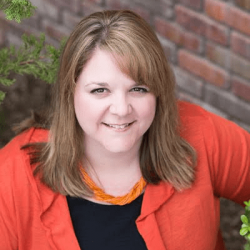 Latest posts by Nicole Burkholder
(see all)