This post may contain affiliate links. Please see my full Disclosure Policy for details.
I received compensation and information and/or free product from The Hershey Company and/or Collective Bias. All opinions expressed within are my own. #AnySnackPerfect #CollectiveBias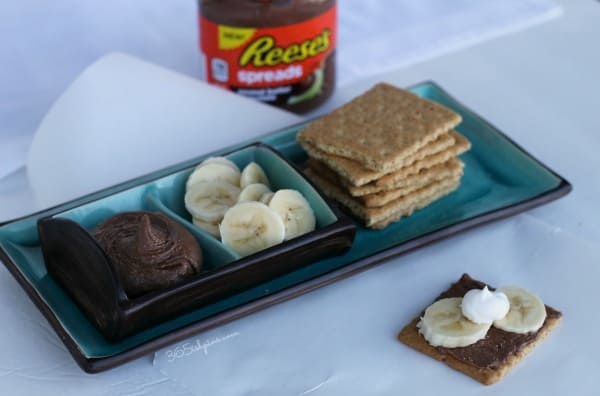 You guys. Have you SEEN the newest after school snack? Who am I kidding-I'm totally keeping this one for myself! Peanut butter and chocolate got married and had a baby, and it's delicious. Well, that sounds a little creepy after rereading it. Let's just say, if you like Reese's peanut butter cups, you will LOVE this new Reese's spreads. And I've got two easy ways for you to snack on this gift from the geniuses at Hershey's.
Two ways to enjoy Reese's Spreads

1. The Snack Sandwich
The first way to enjoy Reese's spreads is in the form of a snack sandwich. I got my inspiration from Elvis. He was famous for eating peanut butter and banana sandwiches. I don't think I could eat that on white bread, but give me a graham cracker and I'm all in!
Take one graham cracker and snap it in half
Spread Reese's Spread over the bottom cracker
Add a couple of slices of banana
Top with a dollop of whipped topping for fun
Cover with the other cracker and chomp away
This makes for a perfect after school snack or an easy way to satisfy your sweet tooth after dinner!
2. Easy Reese's Spreads Stuffed Pastries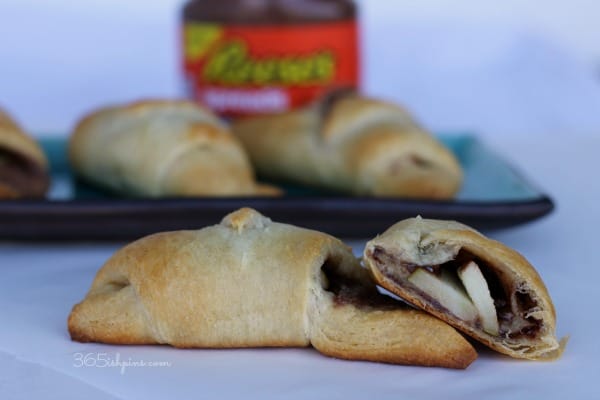 This is another recipe that only takes about five minutes to put together and then ten minutes to bake. It's quick, easy and AWESOME. Really. I'm not just saying that. 🙂
1 tube refrigerated crescent dough (if you can find Honey Butter flavor, get it!)
Reese's spreads (about 1 tsp per roll)
1/2 Granny Smith apple, sliced thinly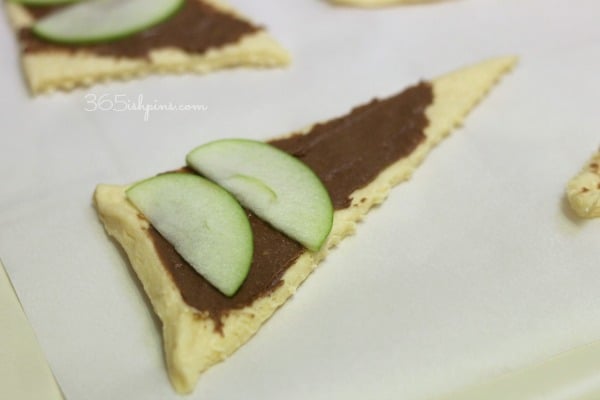 Unroll and separate the dough into eight triangles. Spread each one with the Reese's spread and add two slices of apples. (Keep the slices thin so they have a chance to bake.)
Roll them up from the wide end and bake at 375° for 10 minutes.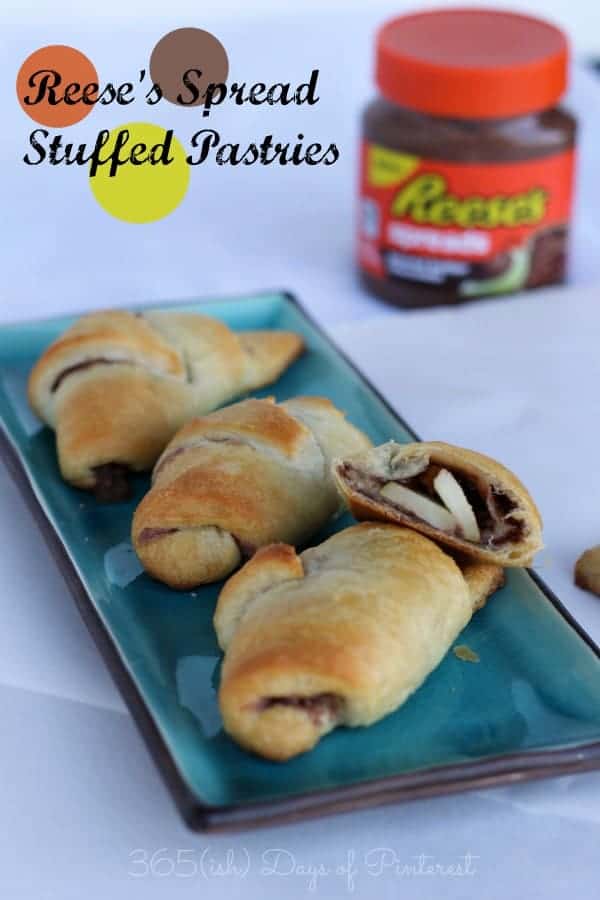 The reviews were mixed on these. The men didn't like the apple slices inside the pastries. They preferred just the pastry with the chocolate spread. They did like the apples alone with spread, though. The women liked them with the apple slices baked inside. So I guess you'll have to run to Wal-Mart and get some of your own to test it out for yourself. 🙂 I found it in a special display right by the apples in the produce section.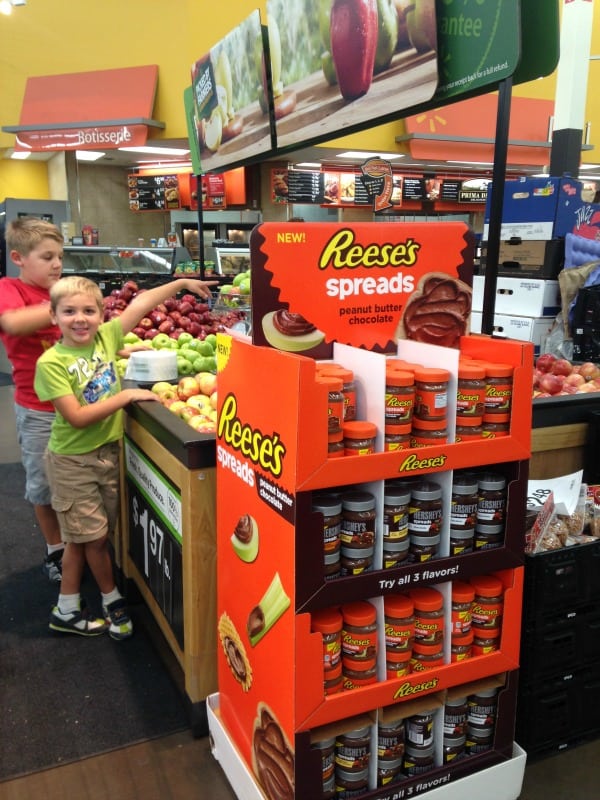 If you want to sample some for free, there will be a demo in these Wal-Mart stores November 13th-16th. Or, you can try your luck in a giveaway!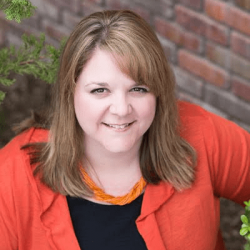 Latest posts by Nicole Burkholder
(see all)