This post may contain affiliate links. Please see my full Disclosure Policy for details.
Welcome, Princess Pinky Girl readers! Be prepared for this Earthquake Cake to become your new favorite cake and frosting EVER. Scroll all the way down to see my FB live video where I show you just how to put it all together and see photos submitted by readers who made their own Earthquake Cake after seeing the video. 🙂
This family favorite wasn't always called Earthquake Cake. It used to have some fancy name from a cookbook like Black Forest Torte or something like that. But our family lovingly refers to it as Earthquake Cake. This may have something to do with the large fault lines, cracks, and eventual crumbling that occurs when it's left for too long. That, and we live in southern California, where earthquakes are a part of life. 🙂

The cherry pie filling that makes this cake so yummy is also one of the reasons it tends to crack apart and slide down the sides of the cake plate. But if it doesn't, we consider it a failure. Our family makes this as "the" birthday cake-with the complete expectation of watching it crack apart. However, for the sake of getting some pretty pictures today, I eliminated the frosting between the cake layers so things wouldn't slide around as much. 🙂
The frosting. Oh, the frosting. I could sing love ballads about this frosting. I can eat it by the spoonful. It's so creamy and smooth. You CANNOT make Earthquake Cake without using this frosting. It is strictly forbidden! So, I guess I should tell you how to make it now. 🙂

Earthquake Cake
From Our Best Recipes, Calvary Baptist Church
1 chocolate cake (use your favorite cake recipe, or a boxed cake mix- the darker the better)
1 can cherry pie filling
Frosting:
1 3.4oz box vanilla pudding mix
1 cup milk
1/4 cup powdered sugar
8 oz. Cool Whip
Bake cake according to directions in two 9″ round pans. Let cool completely.
To make frosting, combine pudding, powdered sugar and mix and beat on low for one minute. Let sit for just a few minutes to thicken. Fold in Cool Whip and be ready to frost cake immediately.
Place one cake layer on cake plate and frost. Top with 1/3 can of cherry pie filling. Add second layer to cake, frost completely. Cover with remaining pie filling.
Keep refrigerated until ready to serve. Be prepared- it may not all be in one place when you are ready to eat. 🙂 If you'd rather keep things where they "belong" you can eliminate the frosting in the center and just use the pie filling. Not as yummy, but definitely neater!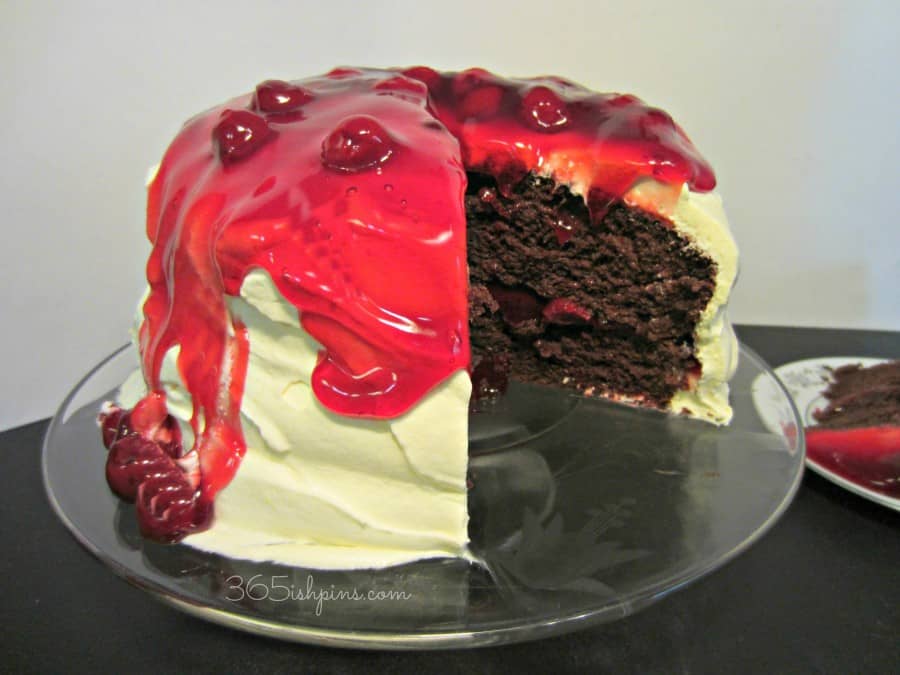 Found some old birthday photos and I couldn't resist sharing. See the cake? 🙂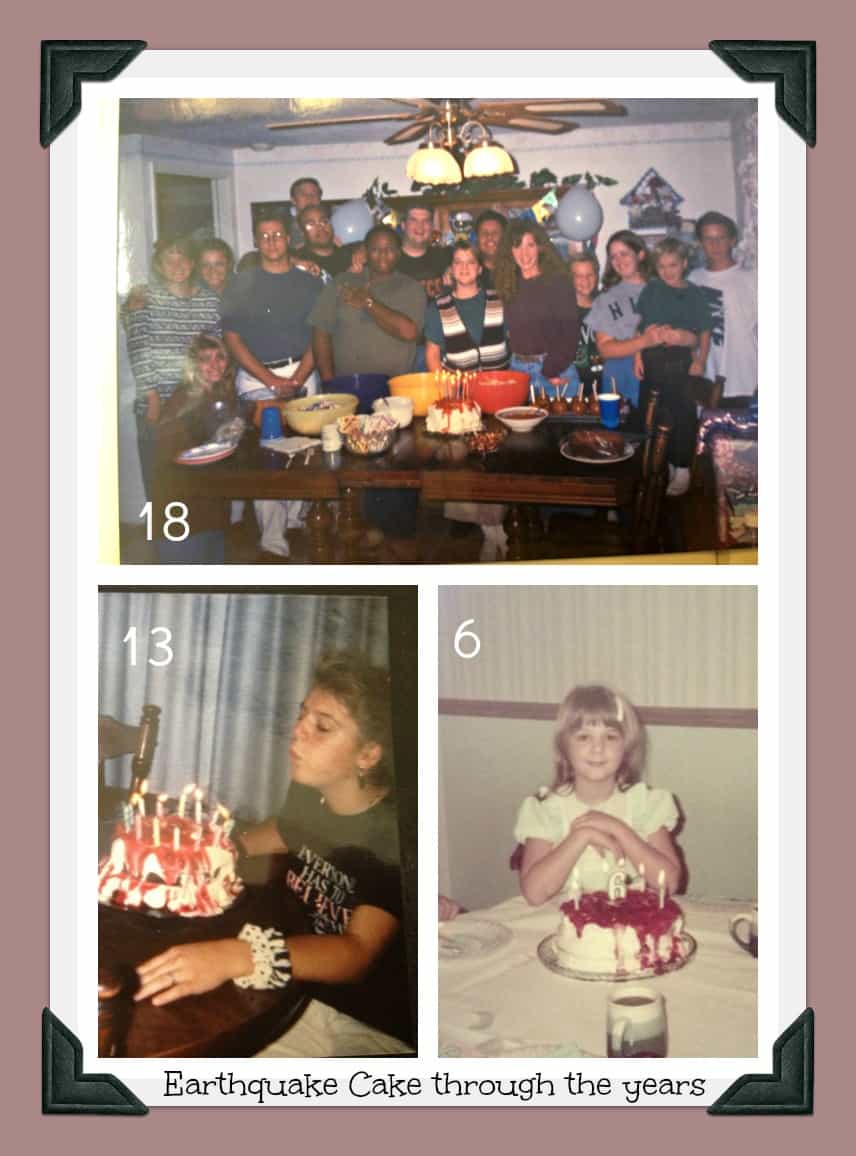 Have you seen the other recipes in the Church Cookbook Series yet? There's Sour Cream Enchiladas, White Corn Salad, and Orange Chicken with more to come soon!
Check out this Facebook live video sharing how to put this all together!
https://www.facebook.com/365IshDaysOfPinterest/videos/vb.312622575530642/849107645215463/?type=2&theater
Two different readers sent me photos of their own Earthquake Cakes!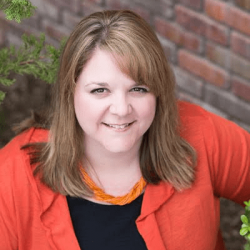 Latest posts by Nicole Burkholder
(see all)