This post may contain affiliate links. Please see my full Disclosure Policy for details.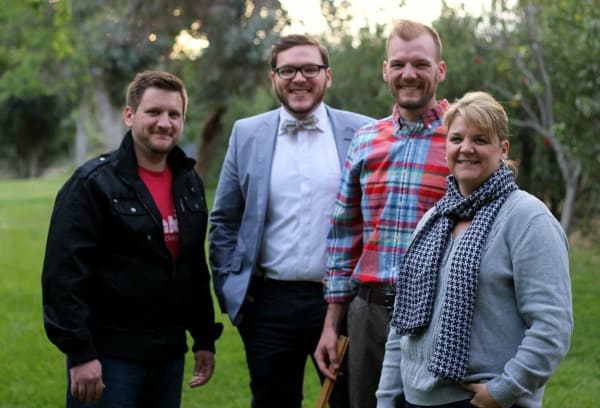 A few years ago I gave my mom a photo candle for Mother's Day. As a matter of fact, I think it was Day 4 of my first 365 days of posting! She still has the candle sitting on a shelf in her house, but I thought it was time to update it. My youngest brother (the one in the jacket and bow tie) is getting married this month and moving away, so I had his fiance snap a quick photo of the four of us at their early wedding reception. I'm going to show you how to make this great personalized gift, just in time for Mother's Day!
Easy Photo Candle
1 sheet of lightweight card stock
tape
scissors
1 sheet of tissue paper
pillar candle (I used a 5″ diameter candle, which holds a 4×6 photo perfectly)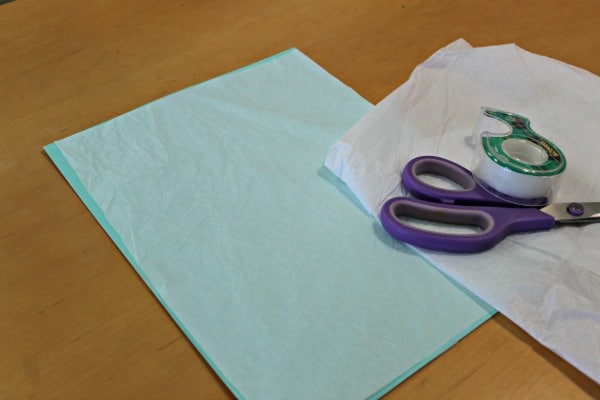 Trim the tissue paper to fit on top of the card stock and tape down the edges that will feed into your printer. Be sure to tape all the way along the front edge and several inches up the sides so the tissue will feed through without getting caught and wrinkled. My first attempt didn't feed correctly so I had to tape more generously and then try again.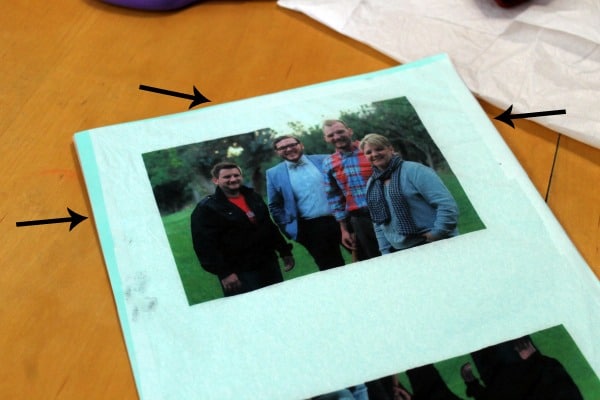 Once your photo is printed, remove the tissue from the card stock and cut around the edges of the photo. Attach it with straight pins to your candle, and using a heat gun or blow dryer, warm the candle until the wax begins to soften and melt. As it gets soft, the tissue paper photo will be "absorbed" right into the candle. Press down gently as you go, making sure the edges have all melded to the candle. Here, I made a video for you to show you how easy it is! You'll even get a glimpse of my stylish pajama pants. 😉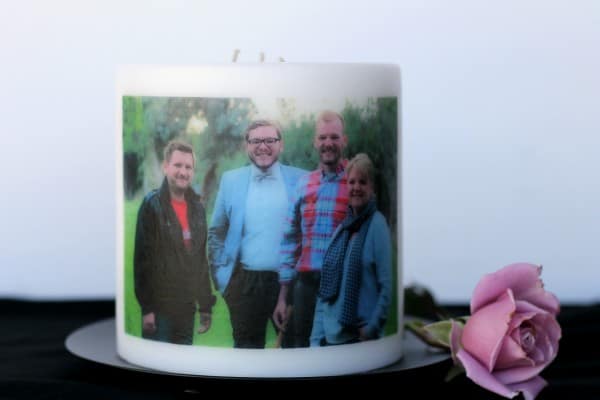 See? Easy peasy! What mother wouldn't love a gift like this? It's personal and it smells really good, too! Wrap it up and you'll be the favorite child this year, I promise! 😉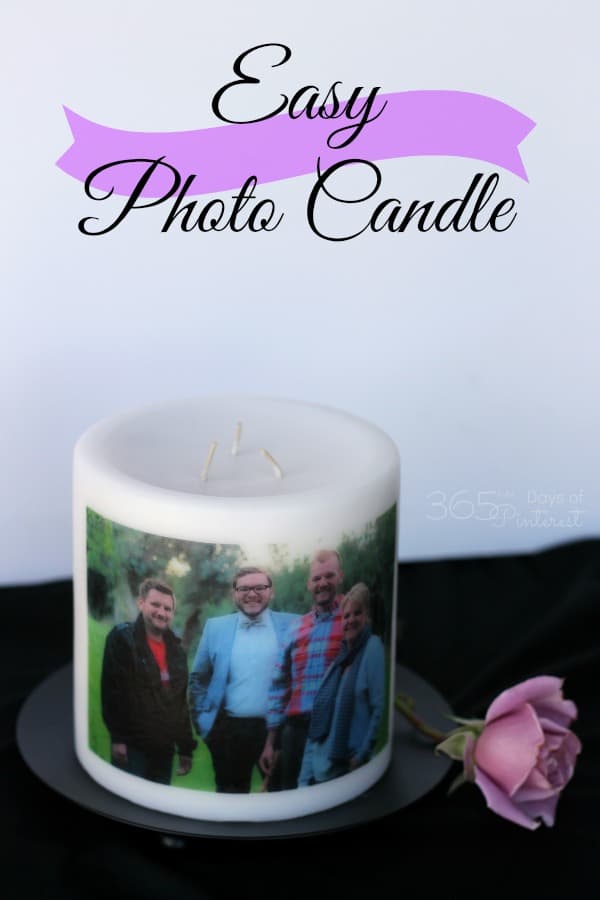 Whatever you do for Mother's Day, I hope you enjoy a wonderful one with the people you love!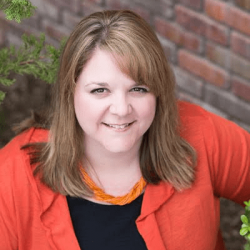 Latest posts by Nicole Burkholder
(see all)