This post may contain affiliate links. Please see my full Disclosure Policy for details.

I will never clean my stove the hard way again! This is hands down the EASIEST way to clean stove grates. No more soaking and scrubbing for hours!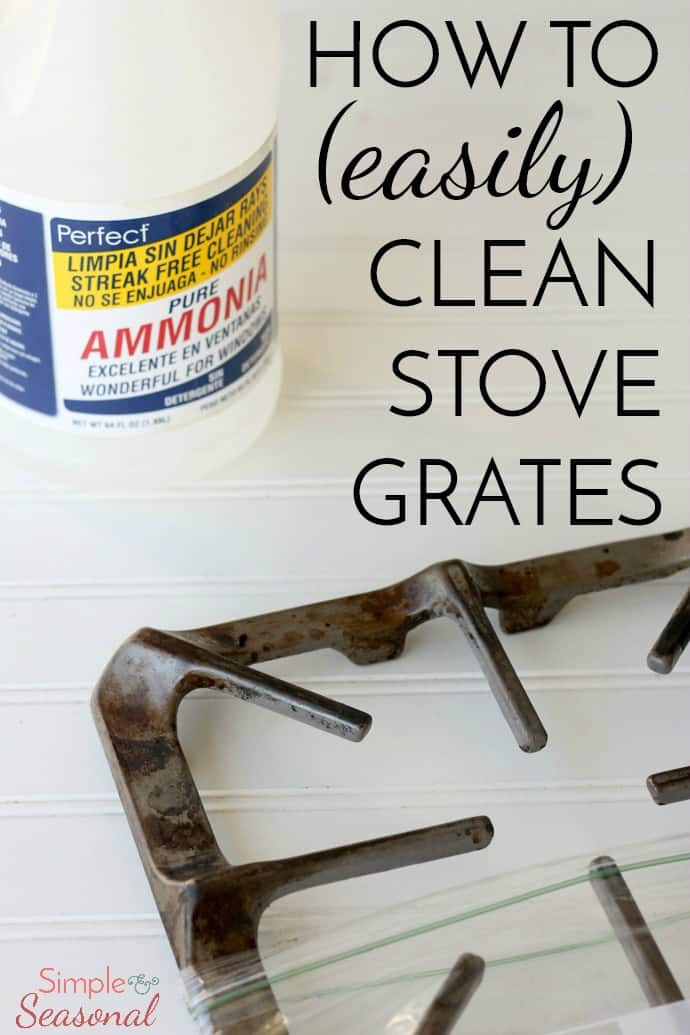 My stove grates are always filthy! Every month or so, I'll pull the whole stove top apart and soak everything in incredibly hot water all night long. Then the next morning I spend a couple hours scrubbing the food and grease buildup off all the creases of my enormous stove grates. Ugh. I hate that chore. Then I discovered this. When I saw
this suggestion
on Pinching your Pennies, I pinned it immediately and went to work.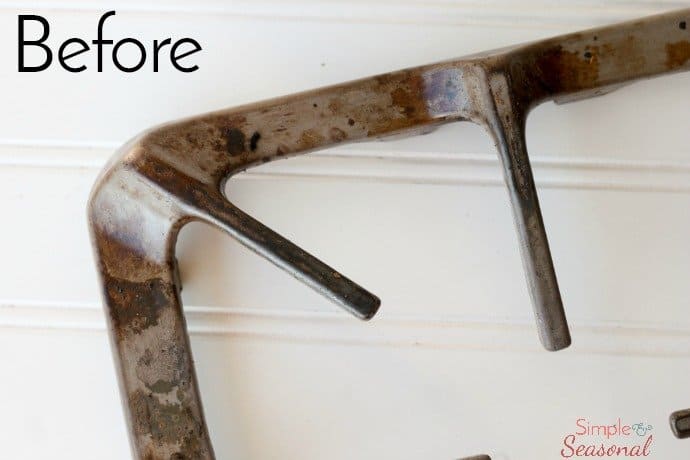 How to clean stove grates
Here's what you need:
Dirty stove grates. Check.

1-2 gallon zip lock baggies. Check.
2-3 tbsp ammonia. Check.
12 hours. Nighty-night!
My ginormous stove grates won't fit in a one gallon zip-lock bag! I went looking for two gallon bags at several stores, with no luck. I finally found some yesterday at the dollar store! If you don't want to run all over town looking, you can
get them on Amazon here
.
(affiliate)
I put my grate in a bag, and poured about 1/4 cup of ammonia in the bag. (I used more than suggested because it also came from the dollar store, and I wasn't sure how potent it was.) Then I sealed up the bag and left the grate on the counter.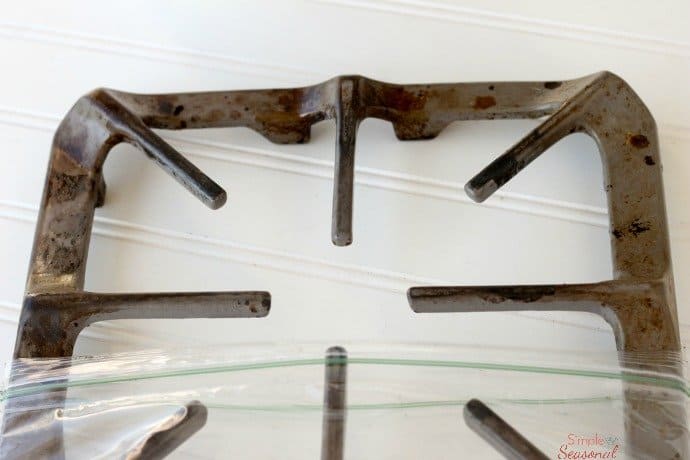 You can leave the bag in a dish in case of leakage, but I've never had any major problems. I left it out all night, and the next morning I went to work. I tried wiping it down with the scrubby side of my sponge, but that wasn't quite enough, so I switched to a stainless steel scrubby. That did the trick. You still have to do
some
scrubbing to get all the gunk off, but nothing like the elbow grease that is normally required for this chore! It definitely is easier than the soak and scrub method.
I have done this many times now and it works so well, I'll never try to clean them another way!
I know it's not perfectly shiny, but my old stove grates just don't have it in them anymore. The marks that are still showing are actually where the finish has been scratched completely off over the years. I'm pretty sure the stove is original to the 1987 house! But, you can clearly see how all the nasty cooking gunk is gone. Be sure to pin this awesome tip for later!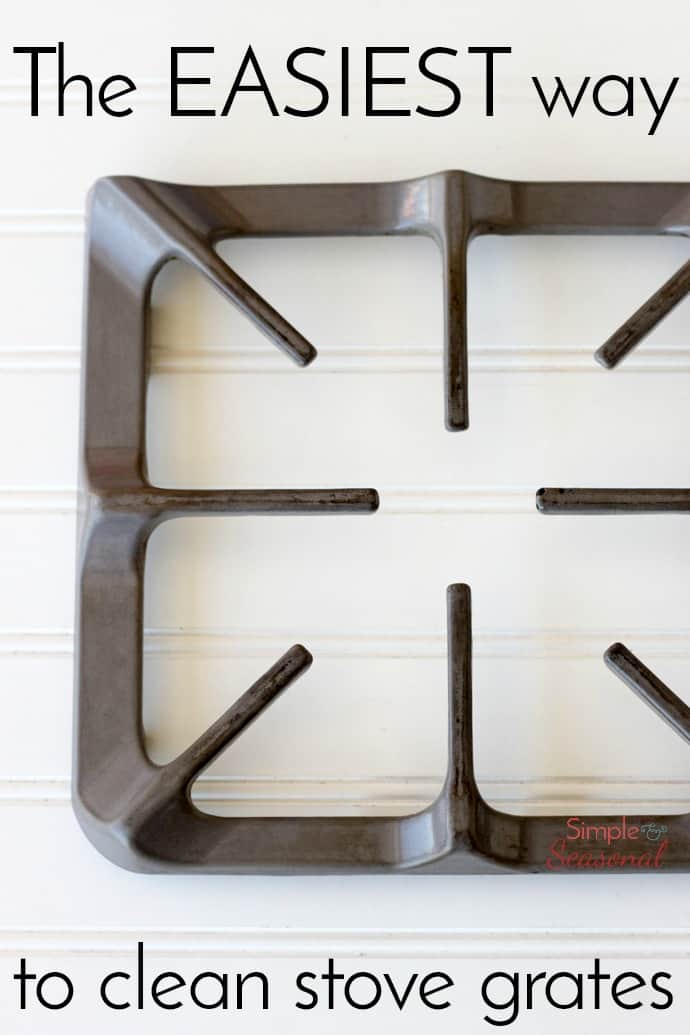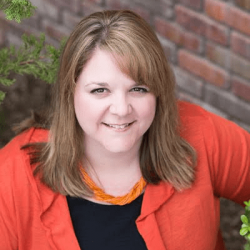 Latest posts by Nicole Burkholder
(see all)