This post may contain affiliate links. Please see my full Disclosure Policy for details.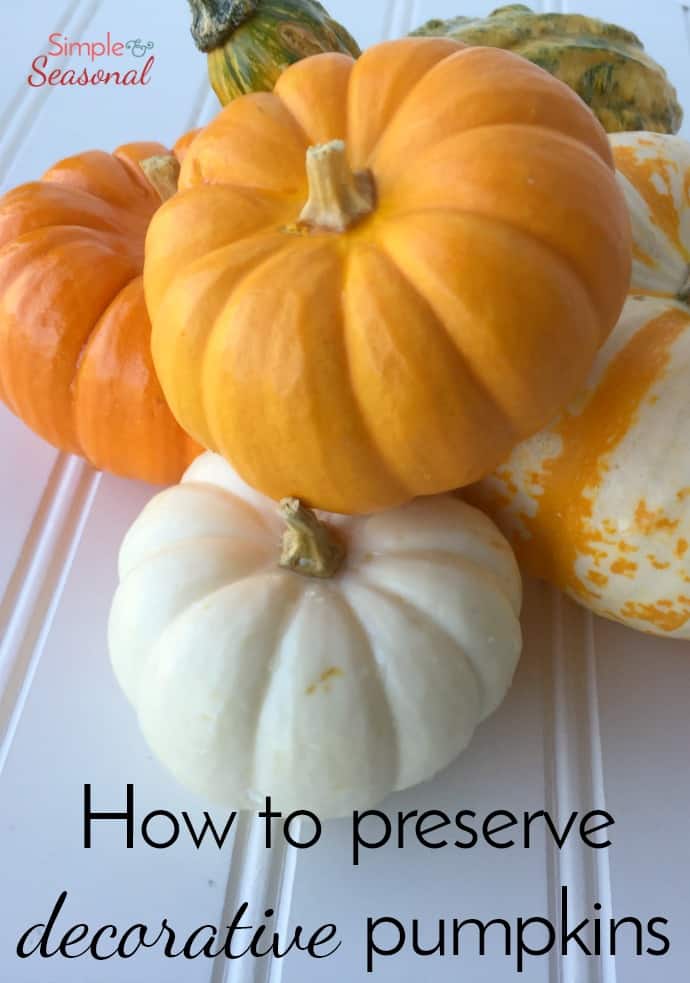 Learn how to preserve your pumpkins and decorative gourds so they last all season!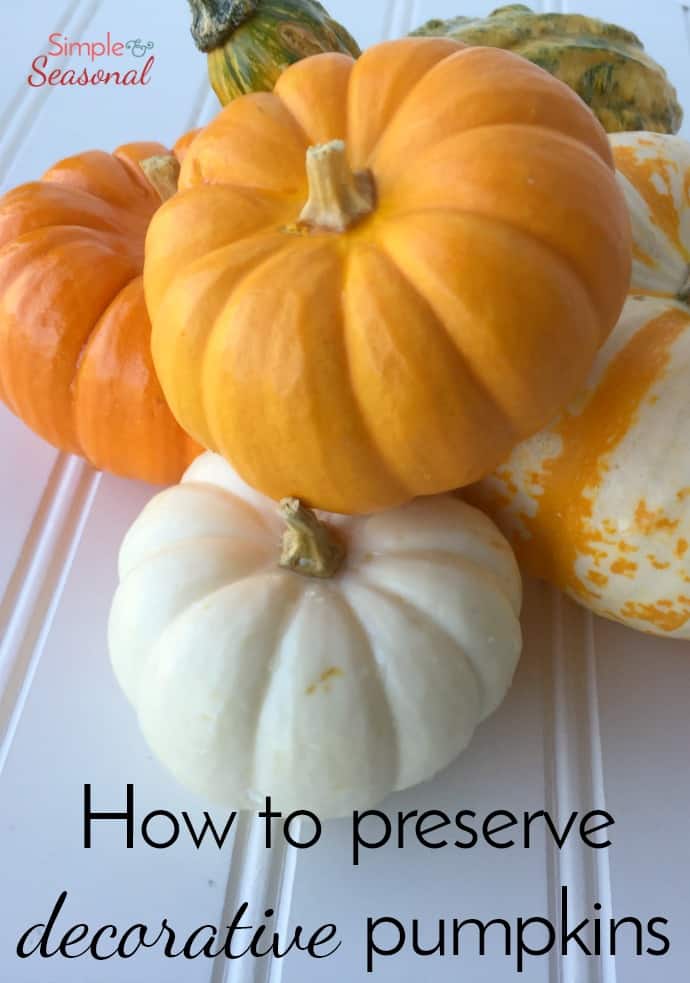 Every year, this post about how to keep your pumpkins from rotting surges in popularity. I'm so glad, because it means I'm not the only one who starts dreaming of fall early in September. Living in southern California, we don't really experience fall, but it's fun to pretend. 🙂 I will say that this little trick to help you preserve pumpkins and gourds really works.
One year I bought two batches of gourds and I failed to treat one of them with the bath. It lasted about two weeks and then got all nasty and mushy all over my mantel. Ick! So give your gourds a nice bath to preserve them and enjoy them all season!
Thanks to Pinterest, I'm really enjoying this time of year. I saw this pin about how to make your gourds and pumpkins last longer and look prettier. I was in such a hurry to get fall started that I purchased my pumpkins the day they showed up in the stores, so I'm afraid they won't last the whole season.
I'm one of those people who keeps up my fall decor until the day after Thanksgiving, when the Christmas decorations go up. So I'm using this little trick to preserve pumpkins and other decorative gourds!
This was the first display where I put my gourds. I thought the window was such a fun addition to the mantel that year!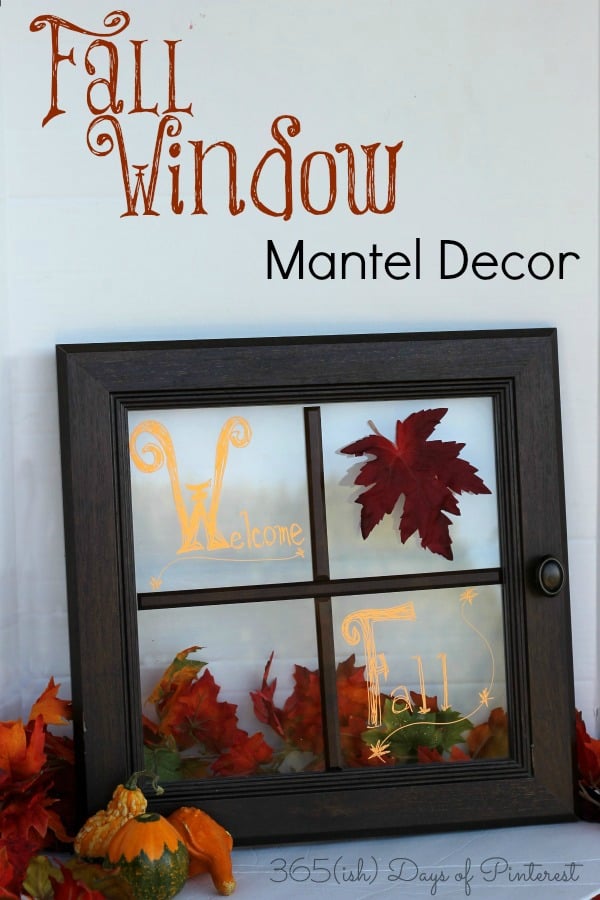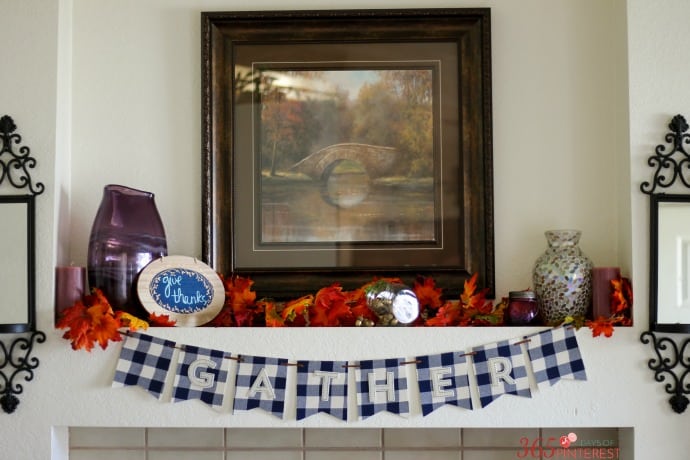 This is another mantel display from previous years. I put this up first and then added the pumpkins and gourds later because the fresh ones weren't in the stores yet. 🙂 I'm always in a bit of a hurry to get to the decorating.
How to Preserve Pumpkins and Decorative Gourds:
Supplies needed:
1) Give your pumpkins a bath in 10 parts water to 1 part bleach
Soak them stem side down to keep them from bobbing up out of the water
2) After letting them sit for 10 minutes or so, dry them off and then buff with Vaseline and a soft cloth to make them shiny.
See how pretty they are now?
If you notice that one of the pumpkins or gourds gets a gouge in the skin, be sure to rewash and seal with Vaseline again. You don't want any bacteria getting inside and turning them to mush.
The same thing goes for the stems if one gets broken off. Just give them another soak and you're good to go again.
I've done this once before, with great results. It was successful once again, and hands down, the easiest way to get the grime off your burner grates.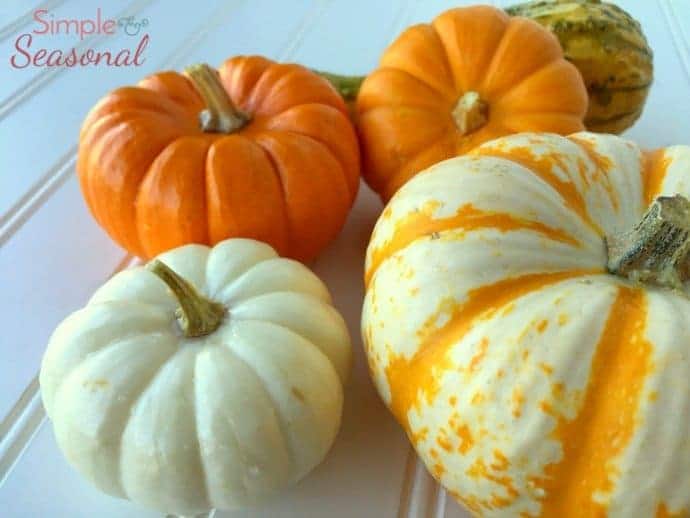 Oh, and one more thing! (I guess I was feeling productive today.) I have a cute little candy dish that I pull out for Fall, but somehow the M&M's never made it to the dish. So to avoid that happening again, I filled the plate with pinto beans and placed three Party Lite pumpkin spice votives inside. Voila! A cute little table top decoration for my living room!
Get the look:
Are you ready for Fall? What kinds of decorating do you like to do when the seasons change?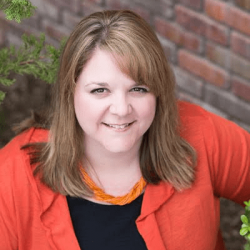 Latest posts by Nicole Burkholder
(see all)