This post may contain affiliate links. Please see my full Disclosure Policy for details.

The birth of 365ish Days of Pinterest
Once upon a time, in 2012, a tired mom with a new baby discovered Pinterest. This magical portal opened up a new world full of beautiful food, clever life hacks and fantastic parties. Never in her life had she seen so many NEW things in one place! And she could see it all without leaving her home (which is great, because all her clothes were spit-up stained and nothing fit right anyway.)
Recently, her life had been rather tumultuous and she was grasping at anything to help level her out a bit. She started by opening her pin boards and actually DOING the things she had saved to "try later." She tried stuffing strawberries with cheesecake (delicious) and a healthy Mexican lasagna (not so delicious.) She discovered that white vinegar has superpowers and can clean almost anything. She went on scavenger hunts around the neighborhood with her kids, and made simple little toys for them.
Soon, she had a board filled with pins that she had tried. Some of them did not work as advertised (looking at you, "Boy Bathroom Smell" cleaner) and others became regular items on the menu (hello, Chicken Fiesta Soup!) It began to get difficult to keep track of the little changes she was making to recipes or which cleaning solutions she liked best. So one day, completely on a whim, she gave herself a challenge. She would try something new every single day for an entire year, and chronicle her progress on a blog. That way, she could always look back and easily find what she liked and what she wasn't overly fond of.
That afternoon (during nap time) she snapped a quick picture of her hairstyle with her phone and figured out how to post a blog entry. The name "365 Days of Pinterest" was already taken, and she wanted to build in a little wiggle room in case something happened and she wasn't able to post every single day. So she settled on the name 365(ish) Days of Pinterest and a blog was born.
At first, the only people who read her blog entries were a few friends and family on Facebook. She didn't keep track of numbers, didn't have any social media accounts and really didn't care one way or the other about how things looked aesthetically. It was just something she was doing for herself. However, soon people she didn't know began to follow her on Pinterest, and more and more strangers were leaving comments on her posts. Her brother told her, "You know, most bloggers' biggest struggle is consistent content. You obviously have that going already, so why don't you move over to a .com address and try to make a little money off all this work?"
She didn't read blogs. She didn't know any bloggers. She didn't own a camera. She had no idea what HTML was, and had never even heard the term SEO. But she was nearing the one year mark and having such a great time, so she decided to dive in and see what might happen. Fast forward another year or so and she had a genuine website of her own, with social media accounts and sponsors willing to pay to get in front of her audience. Her little challenge had morphed into a nearly full time job. She kept plugging away, creating content, curating social media posts and pitching brands for jobs to help support her family. In June of 2017, she hit the 5 year mark, that "new baby" had just finished Kindergarten, and she decided she needed to take a hard look at herself and maybe shake things up a bit.
The re-birth of 365ish Days of Pinterest
I don't know why, but I find it easier to write about the past in the third person. SPOILER: I was talking about me. 😉 Recently, while meeting with my mastermind group (shout out to Jill from A Mom with a Lesson Plan and Justine from The Typical Mom), I talked through the process of rebranding and whether or not I should try to narrow my focus. I had been feeling frustrated with my lack of growth over the past couple years and getting bored with the whole process. I was also tied in name to a social media platform. I no longer had the obvious goals that I had in place my first year (completing those 365 days.) I was just randomly posting things and trying to come up with new content every week. I needed to zero in on what exactly I was passionate about.
I opened up my analytics to take a look at my most popular posts overall, and a few things stood out to me instantly. Much of my top content is seasonal. It's "how to kill aphids" in the summer or "how to make decorative pumpkins last longer" in the fall. It's "cute elf cupcakes" in the winter and "how to clean cloudy glasses" in the spring.
My other top content is related to celebrations like birthdays, baby showers and holiday parties. Those are the kind of things I love to write about. I love to make holidays and special occasions even more special with little touches like themed food or simple decorations. The underlying theme for all of it, though, is simple. While I love glossy magazines and gourmet food blogs, it's just not realistic for me personally. But that doesn't mean that I can't create my own simple ways to celebrate!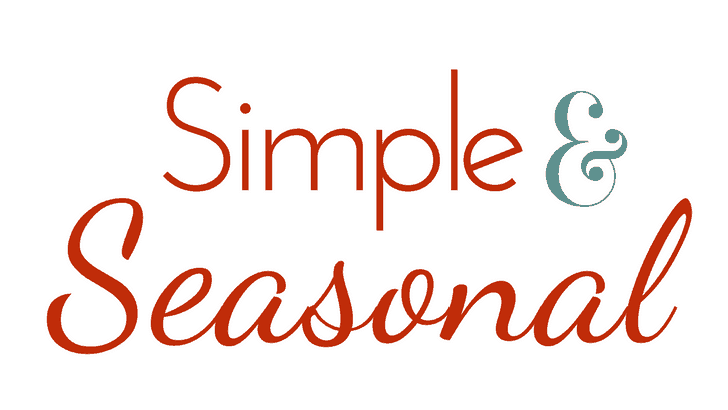 Simple and Seasonal
So what's next? Going forward, my posts will be simple and seasonal. 🙂 Sometimes it will be a bit of both, or it might just be one of those. I'll be working on restructuring my menu tabs and categories to make it easier to find exactly the content you're looking for, but for now, the search bar works just fine. You might think of "seasonal" as strictly Thanksgiving and Christmas, but let me assure you, there's plenty of fun to be had all year 'round! Here's what to expect:
Back to school
Fall
Halloween
Thanksgiving
Winter
Christmas
New Year's Eve/Day
Valentine's Day
St. Patrick's Day
Spring
Easter
Mother's Day/Father's Day
Summer
Memorial Day
4th of July
Seasons of life: birthdays, anniversaries, weddings, baby showers, school days, graduation, etc.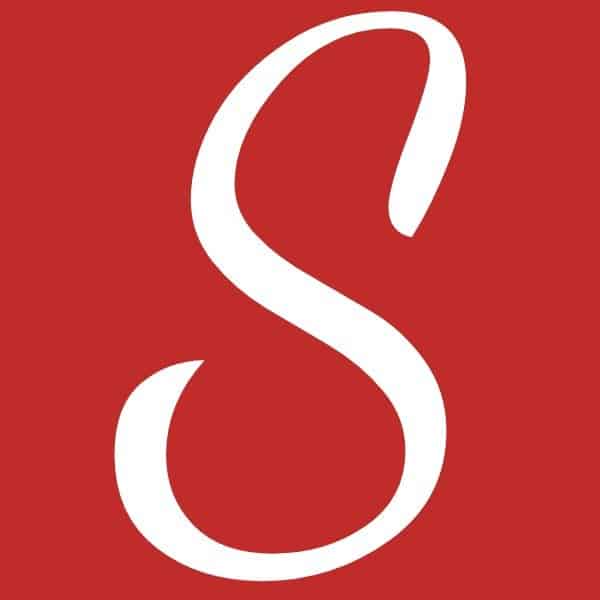 I'm so excited about this new focus and can't wait to get started! It helps so much to know what kind of content to really be sharing on my social media channels and on the blog, and I hope it makes this site that much more valuable to you! You can find me with the handle @SimpleNSeasonal on social media-just look for the distinctive "S" and you've found me! 🙂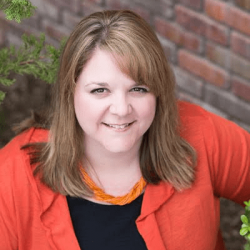 Latest posts by Nicole Burkholder
(see all)